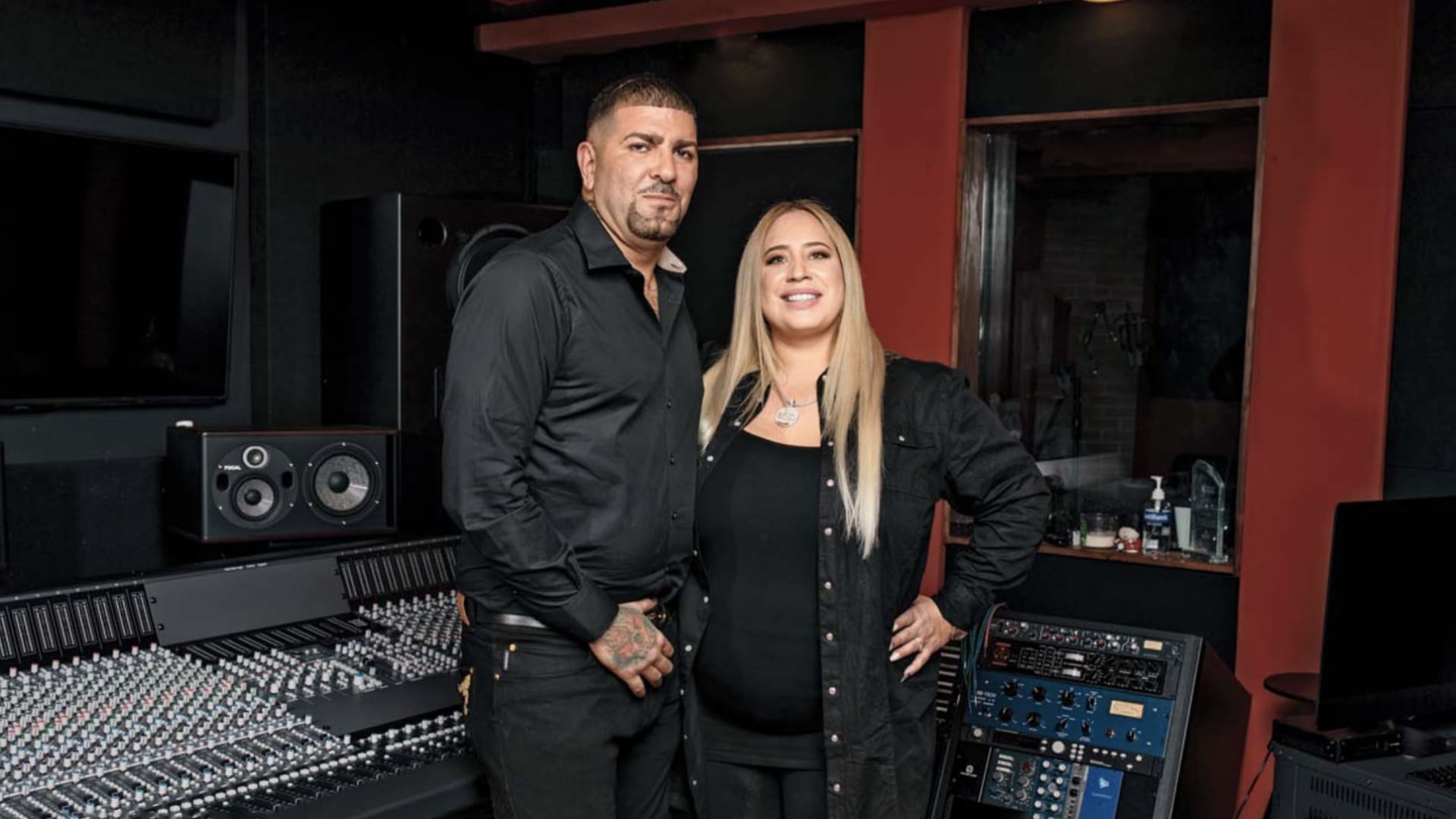 Camille Soto adored her cousin Alejandro Felix Tomei, who achieved notoriety in Puerto Rico rapping under the moniker Get Low. When Tomei was murdered in 2005, Soto, then a law student, teamed up with her cousin's producer to launch a record label in his honor. In Glad Empire's inaugural year, Soto scored her first big client: well-known Puerto Rican rapper MC Ceja--legal name: Alberto Mendoza Nieves--who later came on board to help run the company. Together, they built a flaming-hot Latin music label for touring artists who lacked a publishing strategy and a soundboard to call home. --As told to Amrita Khalid
I remember specifically: I was in Spain, spending the holidays with my family, after my cousin was murdered. It was 2005. The label my cousin signed with had started talking about starting Get Low Records, which eventually rebranded to GLAD Empire, but they weren't doing anything with it. His murder was in October, and by December, nothing was happening.
Something just told me, "It's you who has to do this." I remember, it was like midnight in Barcelona on New Year's Eve: I called DJ Nelson, the producer who had signed my cousin and owned the company. And I said, "Listen, I know you guys want to do it, but ... I want to do it myself with your blessing." He was like, "Who better than you?" We started that day.
When MC Ceja and I started working, we didn't know anybody in the big record companies. Nobody really wanted to give us a hand. So we started doing the videos ourselves. I would film Ceja and we would edit our own videos.
In one instance, we went out to do a video in Miami and we saw a Ferrari parked in the street. The car matched his outfit and everything. I was like, "Let's shoot it right here." But then, the owner of the car came out and got really mad because he didn't want us near his car or whatever. So we ended up going to another location, an abandoned building. But then it turned out that someone was shooting a porn movie there. So we left.
I still remember that day we got chased off that Ferrari. Ceja turned to me and said, "One day, I'm going to buy a Ferrari." And actually, last week, he did.
When we started, there were long nights of me reading, since I was a law student. I was reading a lot of entertainment law, learning about music publishing, learning about the business. I was just swamping my mind with all of this information. And Alberto was really into the equipment, finding what would be the best equipment to record his music and learning to produce his own beats. It took long hours of hard work.
Alberto is really one of the Latin hip-hop pioneers. He started in the '90s, when he was one of the first ones singing and recording in Spanglish. That wasn't normal back then. His style was just different from the rest, and he really stood out.
We just wanted to make his music heard, really. When I first moved to Miami and I didn't even know Alberto, I had Napster. The first artist I looked up was him. None of his music was online, because he didn't know that was possible then.
Something just told me, "It's you who has to do this."
Camille Soto
If you're not making millions and millions of streams, record labels see you as a risk, so they're not gonna wanna jump in headfirst. Most of these artists weren't represented, so they were not collecting royalties for their music. They were just living off of shows. So we started organizing these catalogs and these compositions, their neighboring rights and stuff like that, and the artists finally started getting paid for their work.
Our first moment of success was when we launched MC Ceja's first album. We sold 30,000 physical copies. That was the moment when I knew we were doing something right.
We try to stay ahead of everything, especially on the digital market, and I think that's helped us. Every time a new platform opens up, there are a lot more options for us.
A lot of our artists depend on live shows. Covid made them produce more music in the studio to boost their digital income. So we're currently working on building a new studio in Orlando that has a stage area where artists can perform live without an audience or with a limited audience. The space will be used to record music videos, podcasts, and a web series.
Corrections: An earlier version of this article referred to Glad Empire as Get Low Records. Additionally, Camille Soto was in Spain after her cousin Alejandro Felix Tomei was murdered, not at the time of his killing.
EXPLORE MORE Inc. 5000 Regionals COMPANIES
From the March/April 2021 issue of Inc. Magazine