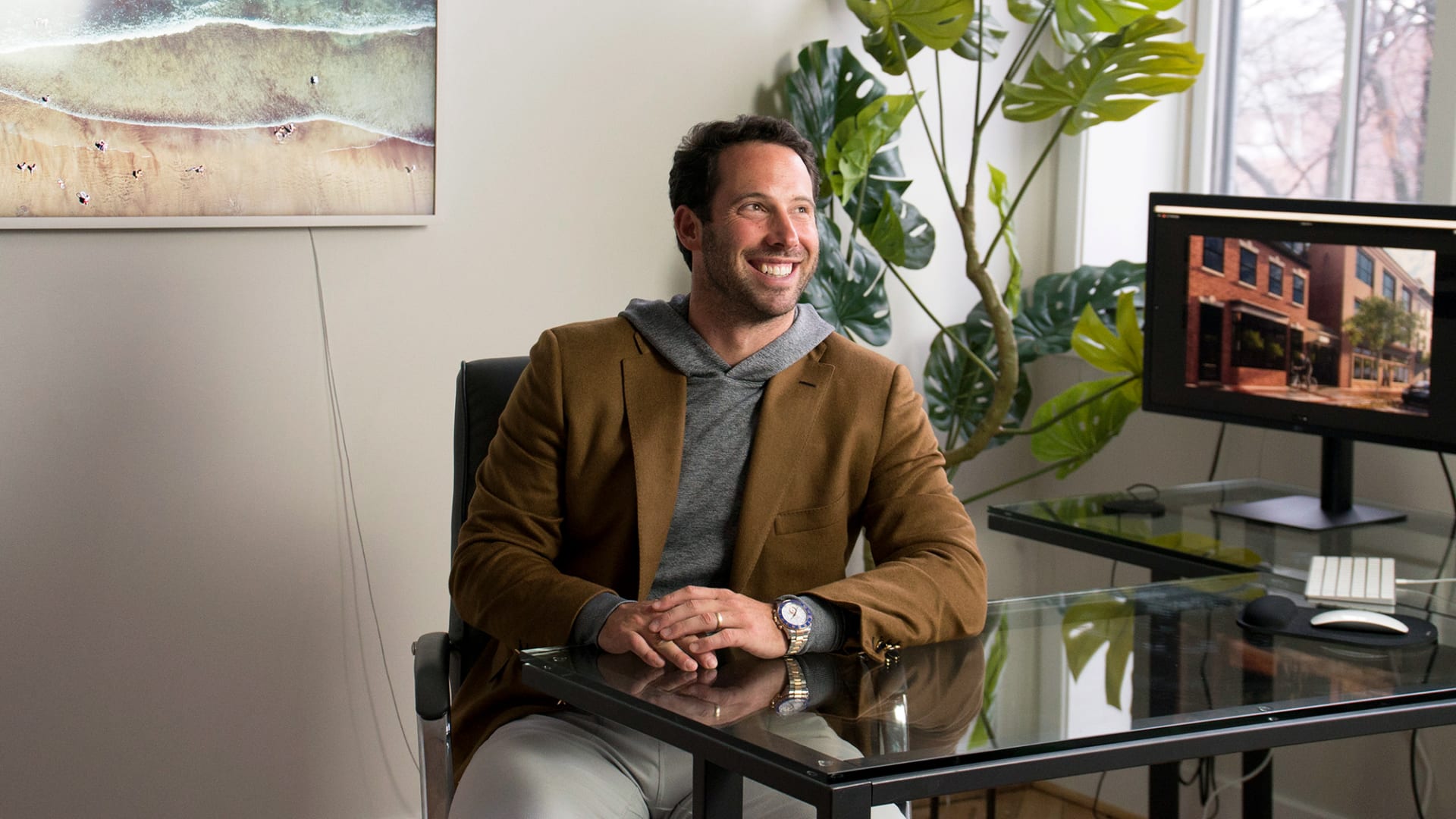 Brandon Chasen started his real estate career by opening CrossFit gyms and flipping houses. On a mission to revitalize neighborhoods in Baltimore, the Chasen Companies builds out amenities-rich designer apartments, some with co-working properties, while maintaining a historic vibe. After booking $13 million in 2019 revenue, the pandemic has had an amplifying effect on his small organization, which now operates 32 buildings with more than 300 units--all with just 14 core employees. --As told to Christine Lagorio-Chafkin
Our business definitely thrived. It's strange to talk about in that sense. We were buying buildings and vacant lots at lower basis prices than we've seen in the past 10 years. What 2020 showed us is that the size of our projects and our buildings really benefited us during the pandemic. With our boutique luxury model, we really fit into this standard of health, safety, and security. We are either building or have under contract 18 projects. So we've basically more than doubled in size, just in 2020 alone.
In Baltimore, construction was designated an essential service, even early on, so we didn't stop any of our projects. But we were limited to 10 people in one place at one time. We had this whole war room of a construction and executive team for about a week, to brainstorm and hammer down all the new strategies, systems, and processes that we wanted to put in place to make sure that safety and health were first and foremost. But we were continuing to push forward and make sure that our hundreds of subcontractors fell in line with what we thought was going to be the new standard of excellence. It added a whole new level of accountability. Because our project managers were managing less at a single time, I think our quality improved as well. It totally changed our workflow. Everyone had to elevate their game.
In terms of our co-working spaces, we had a couple of months where it was just, it was dead. It was our worst-performing asset for a four- or five-month period. We tried to shift to some niche things, like opening up spaces for teachers to meet with students, or kids being homeschooled who needed extra help. That was just supplemental. Luckily, we keep two years of cash on hand for every property. And then things started opening back up, and now it's booming. We have wait lists for co-working space. We're growing so fast and everything's going so well, but even with all those successes, it's easy to get lost and burned out, and miss the other side of really enjoying the successes. Enjoying your family. It was my responsibility to just tell people to stop or tell people to go take a vacation. I'm working on that. In some of our performance reviews, I took some time to apologize to people. That's been a big lesson for me.
EXPLORE MORE Inc. 5000 Regionals COMPANIES
From the March/April 2021 issue of Inc. Magazine