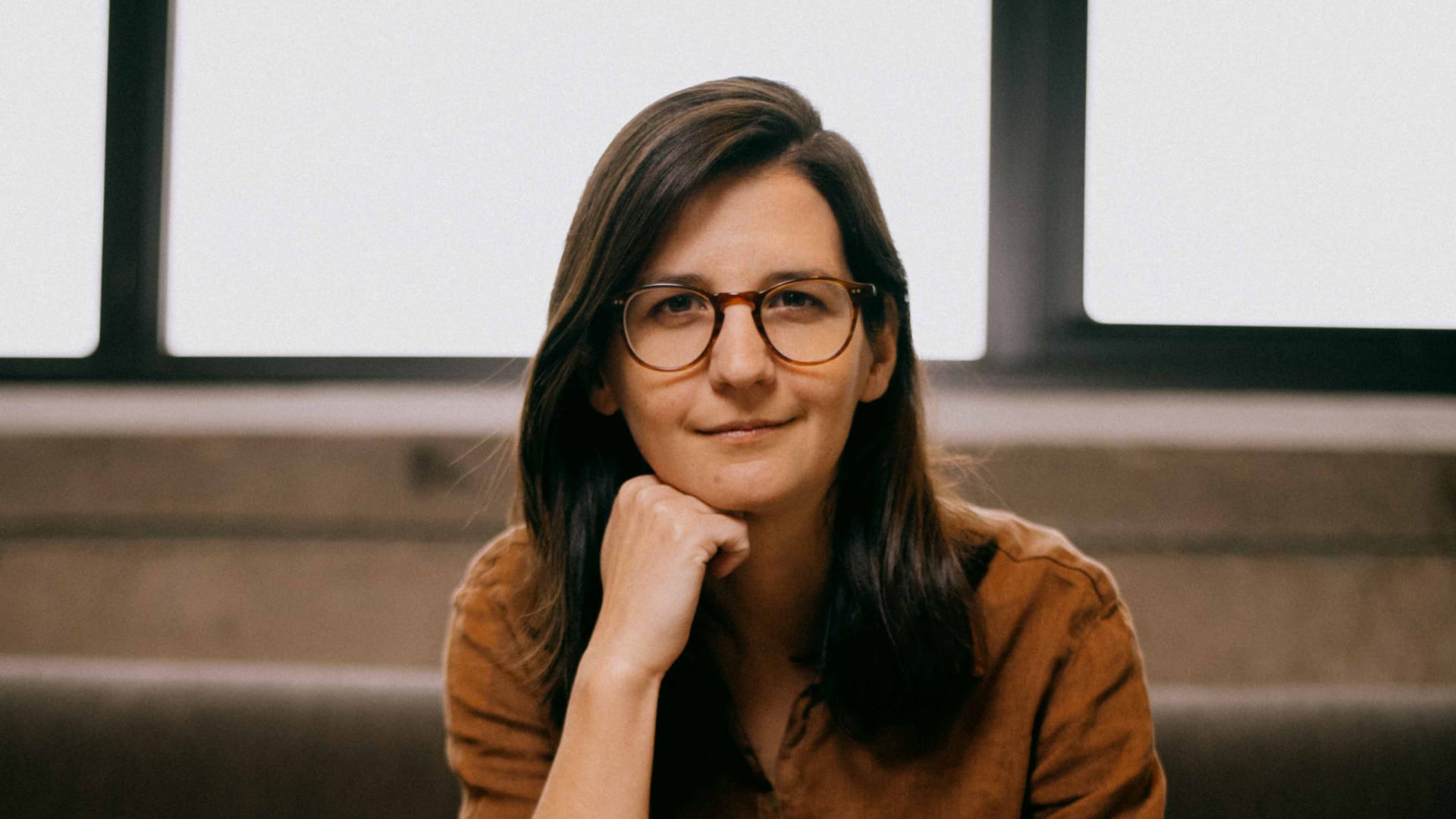 A 2009 documentary on the proliferation of plastic waste left Nicole Doucet and Jess Page, then University of Miami students, infuriated. They spent the next five years developing Open Water--100 percent recyclable and reusable aluminum bottles and cans of purified water. In 2020, it became the world's first carbon-neutral bottled-water company. With the tag line "more ocean, less plastic #byebyeplastic," it's a favorite of organizations such as the Field Museum in Chicago and the New York Aquarium, and has cruise line, gym, food-service, and corporate clients like InterContinental Hotels. As the pandemic hit those businesses hard, Open Water cracked into retail--and is looking forward to 2021. --As told to Christine Lagorio-Chafkin
Jess and I started looking at a bunch of different materials, everything from glass to plant-based plastics to cartons. Aluminum cans are the most recycled beverage packaging in the world--and yet no one was using them for water.
Aluminum bottles were just coming to the market, and we thought that was the perfect packaging. Sounds simple enough. But we had no experience in beverage. We were just college students. It turns out to be way more difficult than that.
We had all the issues you could potentially have on the production side. Without the funds to bottle ourselves, we went with a co-packer that knew what it was doing. But the first time we produced bottled water, it tasted acidic. I'm not a water snob, but it wasn't something we'd want other people drinking. We had to figure out ourselves at what point in production that was happening. There were a lot of other issues like that. For years.
The name we started with was Green Sheep--which was a terrible name when you're trying to sell water in packaging consumers don't understand. How do you get people to be OK with the fact that it's an opaque container versus a clear one? Not with a name like that. We changed it to reflect a positive spirit and the open ocean we are trying to protect.
People didn't understand the value proposition. They weren't educated about the plastic pollution issue--or didn't care.
Nicole Doucet
We were ready to launch in 2014, and Jess and I would load precisely 45 cases of water into my car, which was the max you could fit before the tires actually started touching the wheel well. We would drive around the city and try to get our products into different places. We got into some small markets, but found that gyms, hotels, and restaurants were really where we were getting the best response. It shifted our focus to realize that the grocery shelf was--at that point--too hard for us to com­pete. People didn't understand the value proposition. They weren't educated about the plastic pollu­tion issue--or didn't care.
By 2018, we were launching at Tortuga, a big music festival in Fort Lauderdale, which wanted to avoid any plastic. Our aluminum bottles were too expensive for them, so we created cans of water. And since then, we've seen in the past two or three years that single-use plastics, straws, and bags have really come to a forefront in conversation and even regulation around the country. Some small towns in the Northeast have banned plastic water bottles. People are starting to understand that the higher cost of aluminum-packaged products is a reflection of the actual value that it has--all the recycling companies want to take it in, because it's so valuable it actually funds most of the rest of curbside recycling of materials.
Now Open Water is sold in all 50 states. We'd been growing really quickly, but 2020 was definitely chal­lenging because most of our busi­ness has been on-premise accounts. All of these places that were closed for at least a few months; some of them are still closed. It made us focus more on the retail side. We launched in Whole Foods in Southern California this summer. The pandemic has been really bad for single-use plastics, with all the gloves and masks and containers we throw out. But I think it has also made us realize how connected we are and how much of an impact we have on the environment. I think the whole sustain­ability conversation is only going to be accelerated after things, hopefully, go back to normal.
EXPLORE MORE Inc. 5000 Regionals COMPANIES
From the March/April 2021 issue of Inc. Magazine