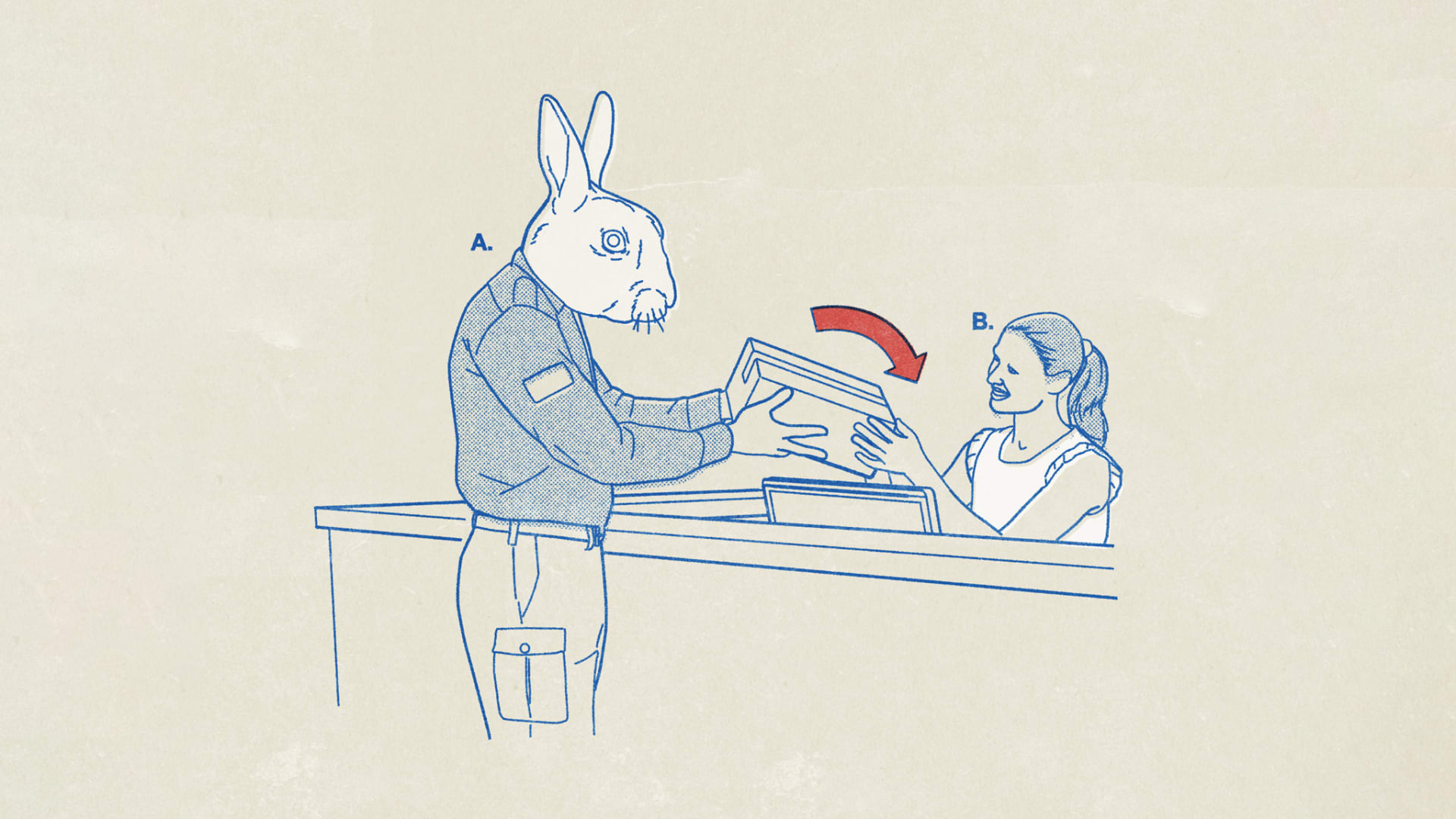 In this new series, Inc. investigates some of the most creative and effective ways companies have found a competitive edge. In each installment, three different entrepreneurs reveal their scrappy tactics for digging up the kind of crucial information that helped them excel. Do you have your own tips and tricks for uncovering competitive intelligence? Tell us your story and you could be featured in an upcoming installment.
Hire a Rabbit.
Inc. doesn't recommend corporate espionage--but if you can get creative while staying on the right side of the law, go for it. That's what John Ross, CEO of Test Prep Insight, was thinking when he heard that one of his competitors was meeting with a potential buyer. Ross--who was also contemplating a sale of his Sacramento-based online education company, wanted to get some intel on the buyer. But how? He paid someone from errand service TaskRabbit $150 to go to the competitor's New York City office on the day of the meeting and get the potential buyer's name from the receptionist. The Tasker told the receptionist he had a package (a box of takeout menus) for the meeting participants coming in that day. It worked. "We ultimately didn't act on this information, but it was nice to stay in the know," Ross says.
Join the Club(house).
Clubhouse is a "drop-in audio chat" service that is currently invite-only. Users can join rooms that align with various interests, from tax strategy to venture capital. Clayton Durant, CEO of the Rumson, New Jersey-based entertainment consulting firm CAD Management, says he joined Clubhouse to keep an eye on his competition, and has been able to glean insight from industry pros such as Scooter Braun (who manages artists including Ariana Grande). Durant even ended up working with one of his rivals when he secured an introduction to GAP Entertainment executives. The meeting led to an upcoming virtual concert for his client MK xyz, a singer.
Crack Open Their Glassdoor.
Tim Brown, CEO and lead strategist of Hook Agency, a Minneapolis-based marketing company that focuses on construction, thought he might find a competitor's "secret sauce" on its Glassdoor reviews. Instead, he caught a glimpse of the company culture at similar firms--and learned from their mistakes. For example, Brown saw that several writers had left a rival company because they were sick of writing only about HVAC clients. Now, he tries to vary his writers' assignments--and says it seems to have paid off. He hasn't lost a writer in three and a half years. "I want to have a company that people remember fondly," he says. "That's success in the long term."
From the March/April 2021 issue of Inc. Magazine