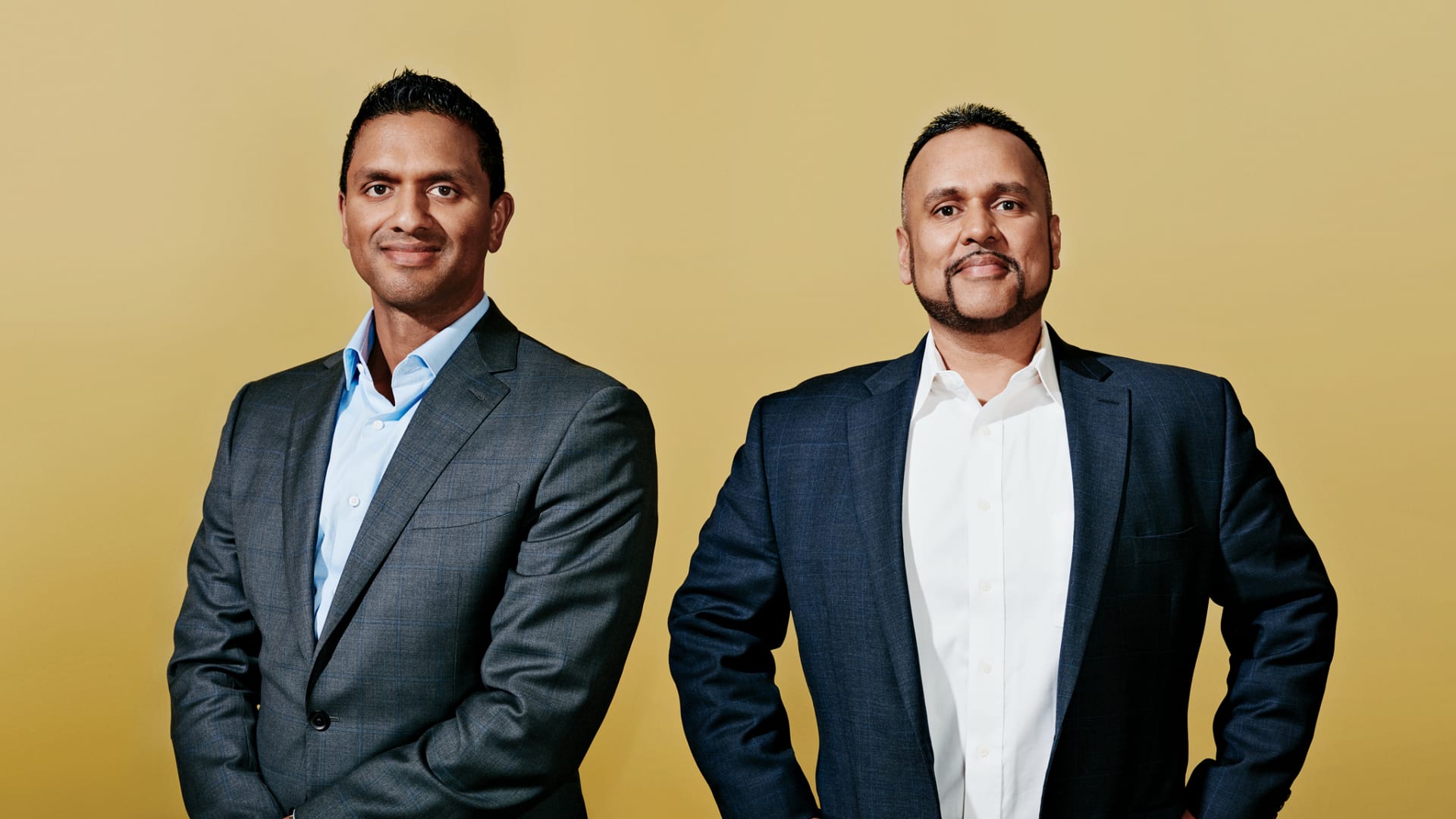 In 2010, Geetesh Goyal, a dentist by training, joined forces with product manager Ranil Piyaratna to co-found Neozene, a company that provided services to firms in the life sciences space. After several years of growing that business, they spotted what they believed was an even larger opportunity. In 2017, the co-founders pivoted and launched a staffing firm called Human Bees. Their intuition turned out to be correct: Today, the Lathrop, California-based company provides thousands of trained staff each year to clients in fields from manufacturing to logistics to farming. Here, Goyal explains how he and Piyaratna spotted a need and grew a buzzing company that now has 100 employees of its own. --As told to Kevin J. Ryan
We originally started as a consulting firm in the biopharmaceutical and medical device space. For more than five years, we did a lot of good things in that arena, including helping staff firms, but that market was too narrow. We felt like we had learned enough about talent acquisition that we could focus on that and expand. So instead of pigeonholing ourselves in the life sciences, we created a brand-new organization called Human Bees. Our criteria became: If you had a critical need in staff augmentation, we would figure it out. We didn't care about the industry. We cared about the urgency of your need.
My co-founder, Ranil Piyaratna, and I bootstrapped the company and quickly gained clients in these underserved markets like manufacturing and logistics, where firms had tons of critical needs but couldn't find anybody to solve them. Their businesses were suffering because they did not have this workforce, whether it was high-tech companies like Tesla that needed trained engineers or clients like FedEx that had massive needs of volume. They would go to temporary agencies and request 100 people to start next week, and they would get five. They wanted an agency that could 100 percent guarantee a solution. In many cases, we're providing hundreds of employees.
Part of the secret sauce is that we do it all for you. These large, high-volume companies--Jabil, Foster Farms, FedEx--don't want to be bogged down with all the interviewing and the minutiae like background checks and drug testing. We take care of all that. We administer a trade test based on the person's vertical. We do all of the orientations. We will, soup to nuts, completely handle it. You just get your finished product: a person who shows up at your doorstep, ready to work. We've been able to continually scale this thing. We did $70 million in revenue in 2020 and we expect to do more than $150 million this year.
As an essential business, we stayed open when the virus hit. We bought $70,000 worth of PPE for our employees--face shields, eyewear, K95 masks. We really made sure we were diligent and taking this very seriously so that people could work safely. Business is booming. Take FedEx, for example. E-commerce is way up. They're shipping the vaccines. We deployed about a thousand people there last year.
The real reason we're here is culture. We're really tight knit, and if you don't fit the culture, you don't want to be here, we just don't compromise. It doesn't matter how capable you are. We make sure we have the right people whose hearts are in the game. We hold ourselves accountable to each client. We'll give them key performance index metrics at the end of the quarter on things like retention rate; we give our workers an employee score based on how well they're doing.
We like to say we roll as a hive. And, you know, it's almost corny to say that, but when you get a room of people together who truly believe, that's how you become one of the fastest-growing companies in the world.
EXPLORE MORE Inc. 5000 Regionals COMPANIES
From the March/April 2021 issue of Inc. Magazine