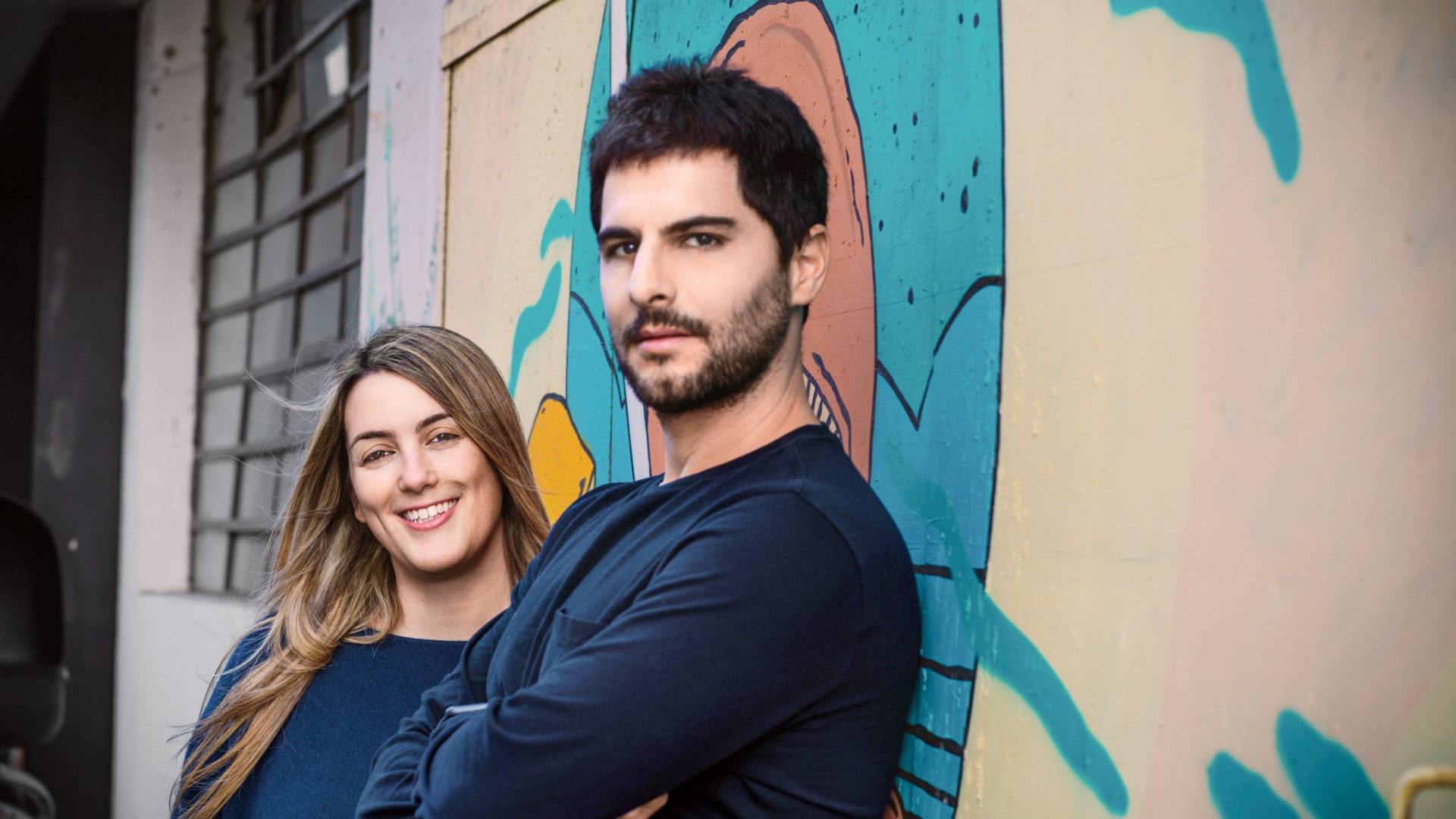 Gift-giving is an inefficient process; upwards of $100 billion in returns occur every year in the U.S. after the holidays alone. The market's solution for this has been the gift card--fast, efficient, impersonal. So Snappy CEO Hani Goldstein and her co-founder, Dvir Cohen, created a more customizable--and lucrative--alternative, which in 2019 took in $5.4 million in revenue. --As told to Kevin J. Ryan
Before Snappy, my co-founder was working in the Israel Intelligence Office and I was a prosecutor. We were both looking for a change, and we met via Skype through a friend. We spoke about building a gifting platform that would present the receiver with a choice, feel thoughtful, and ultimately give them something nicely wrapped, but still be fast for the gift giver.
We initially launched Snappy as a consumer app, but we got so much demand from corporations. They were using very traditional solutions that gave you either gift cards or paper and pens and didn't necessarily bring delight to the end user. We were like, "OK, there's obviously a huge gap in the market here."
At that point, we decided it made sense to build an enterprise platform. It needed to support scale. A company using Snappy can design different budgets, so an employee who's been there for one year gets a gift budget of X dollars, someone who's been there two years gets Y. We have partnerships with Amazon and other large retailers, as well as smaller brands, so the gifts can be pretty much anything, from coffeemakers to shaving kits to cooking supplies. We designed a way for companies to create campaigns for things like birthdays or work anniversaries, or to send all their employees gifts around the holidays. The software pulls the employees' birthdays, start dates, and addresses from your HR system. It's all automated. You don't actually have to do anything, but it still feels thoughtful.
The company has grown so fast since the day we made that transition. Today we have 150 team members and more than 1,000 customers, including Microsoft, Uber, Comcast, and Zoom. We have clients in just about every industry, from big tech companies to smaller, more traditional businesses.
Our revenue grew nearly eightfold in 2020. We're seeing needs from even more corporations, because it's impossible for them to have that in-person touch right now. We've found that a lot of companies are passionate about showing their appreciation for their employees and making them happy, especially these days.
The B2B side got to be so big that it made sense to focus only on that. But we're hearing so much feedback that people would like us to send gifts to their family and friends. It's definitely something we're considering going back to so you could use us for a one-off, a wedding, whatever. Our goal is to become a global gifting hub for anyone who wants to send a gift.
EXPLORE MORE Inc. 5000 Regionals COMPANIES
From the March/April 2021 issue of Inc. Magazine