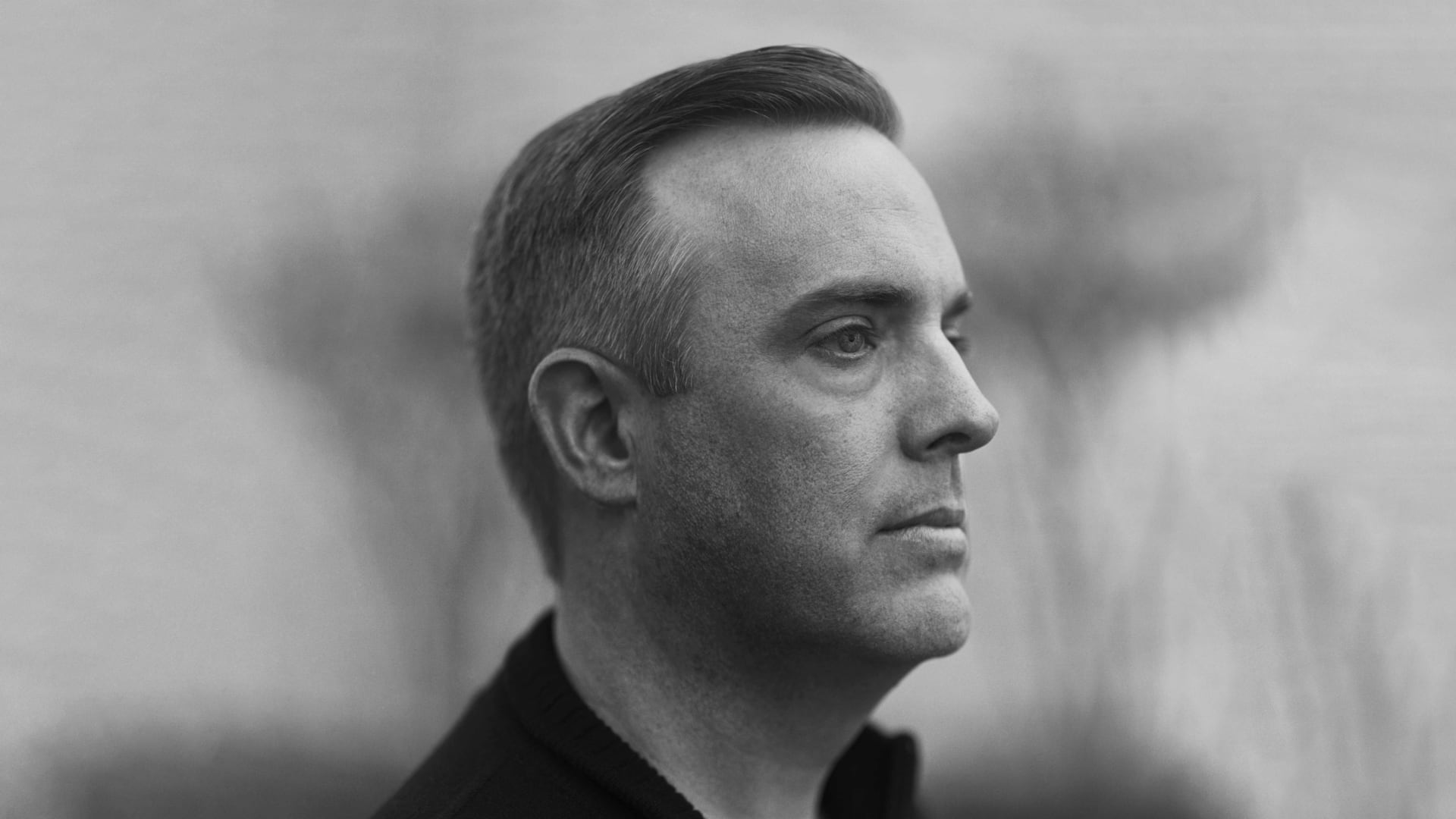 Last updated March 18, 2021: This Inc.com story is an updated version of one that originally appeared in the March/April 2021 print issue of Inc. magazine.
At the height of his addiction, when Stephen Hays desperately needed a dopamine hit, he'd open up his laptop and start a new Excel spreadsheet.
The Dallas area-based venture capitalist would spend days meticulously planning a Las Vegas binge weekend in color-coded 24-hour blocks and 30-minute increments. It was a business plan of debauchery, unspooling at speed ...
Noon: Land at McCarran. 1 p.m.: VIP suite at the Wynn. 1:10: Craps (three and a half hours, $500 a roll; up $15,000--hot!). 4:45: 90 minutes at the Cosmo (Jane: blond, implants, girl-next-doorsy). 6:15: Shower. 6:30: Craps at the Cosmo (75 bets an hour: roll, roll, Red Bull and vodka, roll; drop $22,000). 10:30: Wynn steakhouse bar (filet, bloody; potatoes, gratinéed). 11:30: Upstairs for dessert (three lines of coke). Midnight: Eight-top with bottle service at the XS Lounge (tab: $4,000). 4 a.m.: Craps at the Aria (bump up bets to a thousand a pop; claw back five grand). Sunup: Wynn, room service (eggs Benedict pizza ... cheesecake topped with mixed-berry compote). 10 a.m.: Sleep. 3:30 p.m.: Pool. 4:30: Back to room (Lisa: brunette, older, has friends with drugs). 6:30: Shower. 6:45: Craps (drop 20 grand--crap out ... ).
When you're the kind of person who goes to Las Vegas 30 times a year--who needs to go to Vegas 30 times a year--you leave no detail unplanned. Trips to meet up with California startup founders provided an easy, and geographically convenient, cover; he could tack a binge weekend onto the tail end of a business trip. By the time the Vegas jaunts took over his life in 2018, he'd begun going twice a week.
Hays was a good enough client that the four or five casinos he frequented comped everything but the gambling. Over time, he learned that a four-hour gambling shift with an average bet of $500 resulted in free hotel rooms, drinks, food, golf rounds. Make it $1,000 per bet and sometimes they'd throw in airfare and a penthouse suite. Markers, or revolving lines of credit from the hotels, let him wager more than $150,000 in a weekend, up to $500,000 when he was winning. When he was running cold, which happened more and more often, he could easily lose $50,000 a trip.
He did his best to re-create cinematic Vegas clichés: befriending his favorite casino dealers; inviting entire craps tables to join him at a nightclub for magnums of Dom and liters of Tito's; tapping a regular roster of sex workers for a few hours of pleasure and the chance to snort cocaine from one of their long fingernails. He knew exactly how much cash he could fit into his pockets in rolled-up $100 bills: $35,000. He was on a first-name basis with an outsize and seemingly immemorable retinue. In the beginning, all of it made him think he was happy, for a few days at least. Near the end, every roll of the dice, every drink, every woman he paid to undress made him feel like less of a human being.
There was no spreadsheet for his final trip to Vegas on August 24, 2018. There wasn't time. He just had to get out of town fast. Away from the $300,000 in debt. Away from the lies he told to hide it. Away from a story that made its way into all of the local newspapers alleging he had hit his wife with a hammer after a night of drinking, arguing, and wrecking his house.
When he arrived in Vegas, he emailed the Cosmopolitan with a specific request: a room with a wraparound balcony.
At some point, Hays intended to make the Cosmo balcony his final view of the city and of his life. But first, he needed to lose himself again, this time more intensely, more violently. Because there was nothing left to lose. He was bankrupt--financially, emotionally, spiritually.
No one in his life knew what his Vegas trips had hidden for years: Hays lived solely to feed his addictions to gambling, alcohol, sex, and drugs. They turned his manias--those stretches when he obsessively worked 120-hour weeks--into Techni­color. And they washed out the pain and shame of the depressive episodes that followed. If he had nothing left to feed the addictions, what else was there?
Early in the day, he went to the Cosmo penthouse of an investor friend from Dallas. They drank heavily and snorted lines of crushed ecstasy pills from a sleek, black coffee table. His idea was to get to a place where he felt good and could end his life quickly, with as little fear and apprehension as possible. Maybe he could even make it look like an accident while partying.
Grabbing a bottle of champagne and shaking it as he crossed the room, he made a show of spraying some of the contents across the balcony before downing what was left. Impulsively, he climbed the railing, feigning invincibility and eyeing the ground more than 50 floors beneath him. The last thing he remembers is screaming into the night, to no one in particular, that he felt like he was on top of the world.
Yet addiction is especially common in the startup world, with its adrenalized culture of high-stakes gambles. Entrepreneurs are three times more likely to struggle with substance abuse, according to research conducted by Michael Freeman, a clinical professor of psychiatry at the University of California San Francisco School of Medicine who studies entrepreneurs' mental health.
One reason, Freeman believes, may be the prevalence of preexisting mental health issues among entrepreneurs, including anxiety, depression, and bipolar disorder. These conditions worsen with the highs and lows of betting on a startup's success. "Say you're bipolar. All of a sudden you close a $20 million Series A round. That event can trigger a manic episode," says Freeman, who is also the founder of Econa, a mental health research institute and resource center for entrepreneurs. From there, self-medication with drugs and alcohol is not that much of a leap.
The very traits that impel someone to gamble on startups are also part of the picture. Entrepreneurs are already apt to behave in ways that isolate them. Their mission requires sustained effort, which can interfere with relationships. It also encourages workaholism, a kind of behavioral addiction. When the job no longer delivers the same dopamine hit, they may seek out substances both to reclaim their euphoria and to blot out the stress of surviving in a culture that demands they project confidence and control.
Near the end, every roll of the dice, every drink, every woman he paid to undress made him feel like less of a human being.
Entrepreneurs and execs who abuse drugs and alcohol tend to wait longer than others before seeking treatment. Kristen Schmidt, a psychiatrist at the Hazelden Betty Ford Foundation who frequently works with patients in the business community, says: "They often come in a lot sicker because for so long they have remained highly functional while using substances." Getting treatment also means taking time away from work, which, for many, is the drug of choice.
Hays ticks a lot of these boxes. Alcoholism and mental illness run in the family. The pursuit of thrills in intense settings like Wall Street and high-stakes craps tables came with crushing mood swings, manias, and depression. And he used alcohol to cope with the lows.
Sitting in his brick home in Frisco, Texas, the 40-year-old Hays easily looks the part of the West Point grad, former Army lieutenant, living-comfortably-in-the-Dallas-suburbs kind of dad that he is. With his graying hair neatly parted and slicked back, freshly shaved face, and black, Zoom-casual zip-up, his sometimes startling gaze offers the only pop of color in the room. Two blue eyes dart back and forth across the screen, occasionally pausing to look, wide open, directly into the camera a beat or two after he stops speaking.
He spends most of his time in this home office, decorated by his wife, Christine. Her touches come through in the beige walls, dark wood bookcases, formidable desk, framed family photos and honors, and the abstract art in soothing grays and yet more beige. Hays has added some tweaks: a tricked-out gaming PC with two monitors, a smattering of Diet Coke cans and water bottles, the kind of over-the-ear headphones serious e-sports players wear, and a notebook from the Meadows, an addiction recovery clinic.
Hays, who grew up near Dallas, chose West Point because he wanted to serve his country, and because it was free. For three years, he immersed himself in student life, pulling mostly A's and B's and filling his spare time with extracurriculars. Everything changed when he placed his first bet on a sports gambling website in his senior year, losing $10 on a football game.
It was a small wager on an insignificant game, but the attraction was magnetic and immediate. He wanted that $10 back, badly. And he couldn't get out of his mind the prospect of making money--and a lot of it--this way. Betting became a daily habit, and it didn't matter the game--blackjack, poker, football, soccer. "It got to the point I was betting on Korean women's professional basketball," Hays recalls, chuckling. And he became irritable if something else intruded. "I was very, very difficult to get along with," he says.
Around that time, Hays began to drink heavily, often on trips to the Blarney Stone near New York City's Times Square, where the bartenders let the cadets drink all night for $20. While slamming Jack and Coke wasn't much different from what other college seniors were doing, for Hays a couple of drinks was never enough.
His addictions gave him a guiding purpose: he had to feed them, which meant he needed to start making a lot of money.
His wins--and the losses--grew. By the end of his senior year in 2003, Hays had to call his parents to rescue him from $70,000 of debt. For a family of modest means, it was painful. Hays had to sell his car; his father had to dip into his 401(k). "It was the first bottom of many," Hays says. His parents, focused on getting him to graduation and unaware of how deep his problems ran, said nothing more of the incident.
From West Point, the Army sent him to Fort Benning, Georgia, and the pattern of life at the base made his addictions hard to hide. He routinely showed up drunk to morning training in the wrong uniform. A bad back a year in gave Hays and the Army an excuse to part ways. "I didn't want to be there," he says, "and I was drinking so much that they didn't want me." He left with an honorable discharge in 2004.
For three years, he bounced from one job to the next in property development, trying and mostly failing to work 9 to 5 on suburban tract-housing projects. As he chased his boredom in bars, he began hearing of dorm-room buddies who were killed in Iraq and Afghanistan, tipping off a darker turn in his habits. It was the first time he recalls drinking himself into oblivion to forget the pain and shame. "I felt like a piece of shit," Hays says. "All I did was fail because I couldn't behave."
The recession hit, and he went to business school to ride it out. When he returned home for the summer in 2008, he reconnected with Christine, a tan, petite blonde he had known since third-grade Sunday school. "Stephen was infectious," she says in the couple's spotless white kitchen. He was the kind of guy who did spontaneous things to keep the fun going, like going to Walmart at 2 in the morning to buy a board game she mentioned liking. Before the wedding, a year later, Hays's mother made him promise to tell Christine about the gambling and how they bailed him out at West Point. He never did.
His addictions gave him a guiding purpose: He had to feed them, which meant he needed to start making a lot of money. Investment banking in New York City seemed an obvious choice.
For the first year or so of his marriage, Hays worked long hours and didn't have much time to gamble or drink. He began to rationalize his frequent manias as a superpower: They helped him work longer and harder and sleep less than everyone around him. But there was always a depressive episode on the other side. He started keeping vodka in his desk drawer at J.P. Morgan. Atlantic City was a quick 127 miles away. And his rising status as an I-banker came with more money and more free time.
Christine began to connect the dots when she saw large withdrawals from their bank accounts and emails on Hays's open laptop with sports betting tips. But she was dealing with her own dependence on alcohol, shopping, and anything else that distracted her from the unease of life in Manhattan with a new husband she saw only a few hours a day. She thought Stephen was smart and good with money, so he wouldn't let things get out of hand. "I wanted to believe the lies," she recalls.
Then, on an Atlantic City trip in 2012, Hays lost $50,000, wiping out everything in his 401(k) and savings account. His mother died just days later, only a few weeks after receiving a brain cancer diagnosis. Her sudden death shook him. He told his wife that they needed to move back to Texas so he could reconnect with his roots. The devil was in New York City and its proximity to Atlantic City.
Within a week of returning to the Dallas suburbs and settling into a local investment banking job, he had connected with the country club bookie and a drug dealer. The devil had followed him to Texas.
His moorings loosened in 2015 when he swapped investment banking for venture capital, launching Deep Space Ventures with $20 million from a high-net-worth individual in Dallas. A video game fanatic himself, he focused on tech and e-sports companies, investing in startups like FanAI, OpTic Gaming, and Infinite Esports & Entertainment.
One big change with this career move: As a VC, he essentially worked for himself. He had plenty of income and reasons to travel, and now he moved in circles with other investors and founders who spent their free time in much the same way.
He quickly jumped into the VC party circuit--SXSW in Austin, the Collision Conference in New Orleans. At a birthday bash for one entrepreneur, he made a new set of friends: people who partied harder than he did, doing drugs he'd never heard of, getting high in plain sight in the middle of the restaurant. Some of his investments, Hays reflects now, were mostly about making connections to founders and fellow VCs who also had Vegas and drug habits. And when Hays was drunk and high, he admits, he did "outrageous, asshole things."
Some of those asshole things resulted in felony charges. In January 2017, he pleaded guilty to attempted assault after a drunken altercation with a young woman he allegedly pushed outside a bar in Vail, Colorado. He also pled guilty to attempted extortion of a business associate who was a witness to the altercation. He got four years of probation; a subsequent civil case was discontinued. Attempts to reach the woman for comment through her attorney were unsuccessful.
And on August 5, 2018, he was arrested for allegedly striking his wife in the head with a hammer the night before--though the couple now maintain that isn't what happened. Early in the evening, they say, they drank heavily at a concert, quarreled, and went their separate ways. Around 4 a.m., Hays came home angry, pulling doors from their hinges, smashing Waterford crystal, and knocking pictures off the walls. In the commotion, a large painting above the bed fell on Christine, the shattered glass lacerating her head and face.
But that's not what she told police when her sister-in-law drove her to the hospital. Instead, she reported that Hays had given her eight blows to the head with a hammer--which police found stuck in the wall above their bed. She says she lied because she was angry--Hays had bankrupted the family and destroyed the house she loved--and because she was sure he was on his way to Las Vegas to commit even more destruction. "I said what I needed to say to get him arrested," she admits.
Hays was indeed on his way to Vegas, but police caught up to him two hours from home. The next day, Christine says, she told police the true story. She adds that she was in the hospital for 45 minutes and needed just a few stitches, which would not have been possible if she'd been bludge­oned with a hammer. Still, the DA charged Hays with aggravated assault with a deadly weapon. The case is currently pending in Collin County, but Covid has brought court operations to a halt.
After the local press covered the story, the startup media picked it up too. The news accounts sent Hays spiraling downward. The person who funded Deep Space Ventures fired him. Hays says: "I knew it would end with me dying or in rehab." And on August 24, he headed back to Vegas.
When he saw Hays perched that day on the balcony railing, his friend realized Hays had crossed a line from bravado to desperation. The friend jerked him to the balcony floor, knocking him unconscious.
When he finally came to around noon, Hays, who had been ferried back to the Wynn (he was booked both there and at the Cosmo so he could crash wherever he maxed out), was lying on the floor in his room among smashed champagne glasses, scattered clothing, day-old room service, and needles and spoons left by a friend who liked heroin. His phone lighted up with texts from Christine: I'm downstairs. Tell the front desk to let me up.
She came in with his 78-year-old father. She barely noticed the detritus of the room. What struck her was Hays's utter brokenness. "It was a look in his eyes," she says. "The lights were out."
Hays was both devastated and relieved to see them. "They told me, 'If you want to live, we'll help you,' " he says. He spent a week at home in Frisco, barely leaving his bed. He scheduled a 30-minute session with a therapist and took Christine with him because he didn't trust himself to be honest. They stayed two hours. He'd tried therapists before, but always bailed as they began to uncover his lies. This time, when the therapist told him to check himself in to an inpatient clinic, he felt ready.
Even so, in September 2018, at his first Alcoholics Anonymous meeting on day one of rehab at the Meadows in Wickenburg, Arizona, he struggled to recognize himself as addicted and worried that a more moderate version of himself would not be as capable. But after about 15 fellow attendees shared their stories, he was struck by how normal they sounded. "Oh, shit," he recalls thinking, "I'm in the right place."
On day two, a psychiatrist suspected bipolar 1 disorder within five minutes of meeting him. His speech, his erratic communication, the intensity of his stories and experiences gave it away immediately. She wrote him a prescription for lithium to stabilize his mood swings.
Sober and back home in Frisco 45 days later, Hays slid into depression. Rehab hadn't made his problems go away; it just took away his usual coping mechanisms. The turnaround came when a local Baptist minister who ran a church recovery group for men introduced him to a guy with his own gnarly addiction experience. Hays needed to hear more stories like his--sit with people who had lived through a similar hell and come out on the other side.
Christine helped too. She stuck by Hays, she says, because she saw how hard he was working to get back to the person she fell in love with. "He now lives a life of rigorous honesty," she says. She bristles at those who think she is covering for him, or judge him by his pre-recovery behavior. "No matter how much people talk about mental health, second chances, and redemption," she says, "the stigma is still there."
Hays can't promise anyone he won't relapse. The most he can say is that he'll focus on sobriety one day at a time.
Hays's experiences and motivation coalesced in his return to startup investing. Now he focuses solely on early-stage companies in the mental health and addiction recovery fields. Typically, the founders of such companies have themselves fought similar battles. Hays sees their recoveries as superhuman achievements. "That's who I'm looking for," he says. "I want to invest in everything they do."
He spent the latter half of 2019 trying to raise a $20 million fund. After speaking at an event in New York City in October, he went to the Midtown office of a VC he was sure would help him. In a glass-walled conference room, the VC was blunt. Hays's sobriety was still too new, and the unresolved drama in his past didn't help. He asked: "How do we know you'll not relapse and take the money to Vegas?"
The VC suggested Hays build a track record by recruiting other investors for syndicated deals--in other words, do the hard work of finding deals and then, perhaps, get other VCs to give him the money. To Hays, it sounded miserable. When he got back to his hotel room, he climbed in bed and stayed there for 24 hours. "It was maybe my most dangerous moment in recovery," he says.
But he soon realized the VC was right. Hays can't promise anyone he won't relapse. That's not how recovery works. The most he can say is that he'll focus on sobriety one day at a time. In January 2020, he established What If Ventures, which invests and syndicates deals and runs an accelerator. It closed 2020 backing nine companies with $5.4 million from 300 investors.
Hays is now two and a half years sober. He still has hard days, but he says he hasn't had a manic episode since his final trip to Vegas. Recovery has given him a different set of tools and responses for challenging moments. "When those things happen," he says, "I've trained my brain to call someone, to tell them what I'm feeling."
Neither recovery nor medication, however, is a panacea for the complexities of the human psyche. After this story was sent to the printer, several people approached Inc. alleging that Hays engages in erratic, angry, and even bullying behavior. Among these critics is Sarah Hashkes, an entrepreneur who met Hays at a mental health startup event in October 2019. Since then, according to Hays, she has disparaged and harassed him through online posts. In November 2020, Christine called Hashkes and had a conversation that culminated in Hays and Hashkes exchanging words. Hashkes filed to obtain a restraining order against Hays, accusing him of harassing her online and over the phone. Hays disputed these allegations, and a judge denied the order in a hearing March 17.
Whether Hays proves his critics wrong or remains entangled in the hurt and anger that fed his addiction problems remains an unwritten chapter in his story. "Have I said 'fuck you' to people over email and text? Of course, and I'll probably do it again," he says. "I've made mistakes in how I handle other founders and investors, no doubt about it, but part of me trying to be well is recognizing that and offering to make amends, and I do that. If I don't do that, I don't stay sober. That's part of my process--I have to process that resentment."
The resentment, suggest his What If partner Graham Smith, stems from what has become a common experience for Hays: A founder or a fellow investor starts googling Hays and then asks him to explain his past in detail. Smith says often people rightfully have questions and Hays will answer them, but he can have a short fuse when those questions revolve just around news headlines. "There are times when I've seen him be short and rude and respond with radical candor. It is what it is, but it's not overly aggressive," Smith says.
One question has haunted Hays since he got sober: Why did he wait so long to seek help? The VC in him answers one way: Recovery programs have a low success rate. The user interface and experience are often lacking. "Recovery isn't appealing to those who need it most," he says.
The survivor in him responds differently. "If someone had been able to explain to me that being sober and finding a different purpose in life is more fulfilling than the cheap, short, shitty dopamine hits I got from alcohol, drugs, women, gambling," he says, "I would have gotten help sooner."
And now that he's in a position to assist others, he understands the challenge of persuading someone to look up long enough to seek help: "You don't say, 'Hey, you should get sober.' All you can do is leave the light on for them."
Getting Straight
Online sobriety groups offer something mere health apps cannot: community.
A 2019 survey by the U.S. Department of Health and Human Services found that nearly 90 percent of adults with substance use disorders do not get treatment. Covid has exacerbated this problem. Now a number of startups are offering recovery programs that can support those in need wherever they are. While these digital-first communities can't replace detox and inpatient programs, they address two of the biggest challenges faced by people in recovery: isolation and accountability.
Founder and CEO Holly Whitaker says the idea for Tempest came from her struggle to find a recovery program that catered to her own cir­­cum­stances: She knew her drinking had become a problem, but the label alcoholic put her off, and 12-step programs didn't appeal. Annual Tempest memberships start at $149 for access to a private online community of more than 5,000 members and virtual support groups, rising to $850 for a guided four-week intensive online program, weekly streamed workshops and lessons, and smaller, exclusive virtual support groups. While open to anyone, more than 80 percent of members are women.
When co-founder and CEO Mike Russell launched Monument in beta in January 2020, he thought the recovery program's therapist-moderated support groups would become a source of revenue. But as he saw how Covid cut people off from treatment, he decided to open up the groups for free. Now the Monument anonymous online com­munity numbers around 15,000. Monu­ment also offers consul­tations with physicians to discuss medication options and individual therapy sessions. Next up: programs for families and friends of Monument members. Plans range from $10 to $249 a month, plus a one-time $90 initiation fee.
This program, founded by Eric Gastfriend and David Gastfriend, takes the unusual approach of offering financial rewards for healthy behavior--members who reach their goals can earn up to $100 a month on a smart debit card that can't be used at bars, liquor stores, or ATMs. It's a methodology called contingency manage­ment, which uses positive reinforcement to change behavior. In addition to coaches and accountability tools like a Breathalyzer device, DynamiCare offers free, daily online recovery support meetings open to anyone. Monthly plans range from $80 for text-only support to $200 for a program that includes one-on-one coaching.
If you or someone you know is struggling and needs help, please reach out to the Substance Abuse and Mental Health Services Administration helpline: 800-662-HELP (4357).
From the March/April 2021 issue of Inc. Magazine