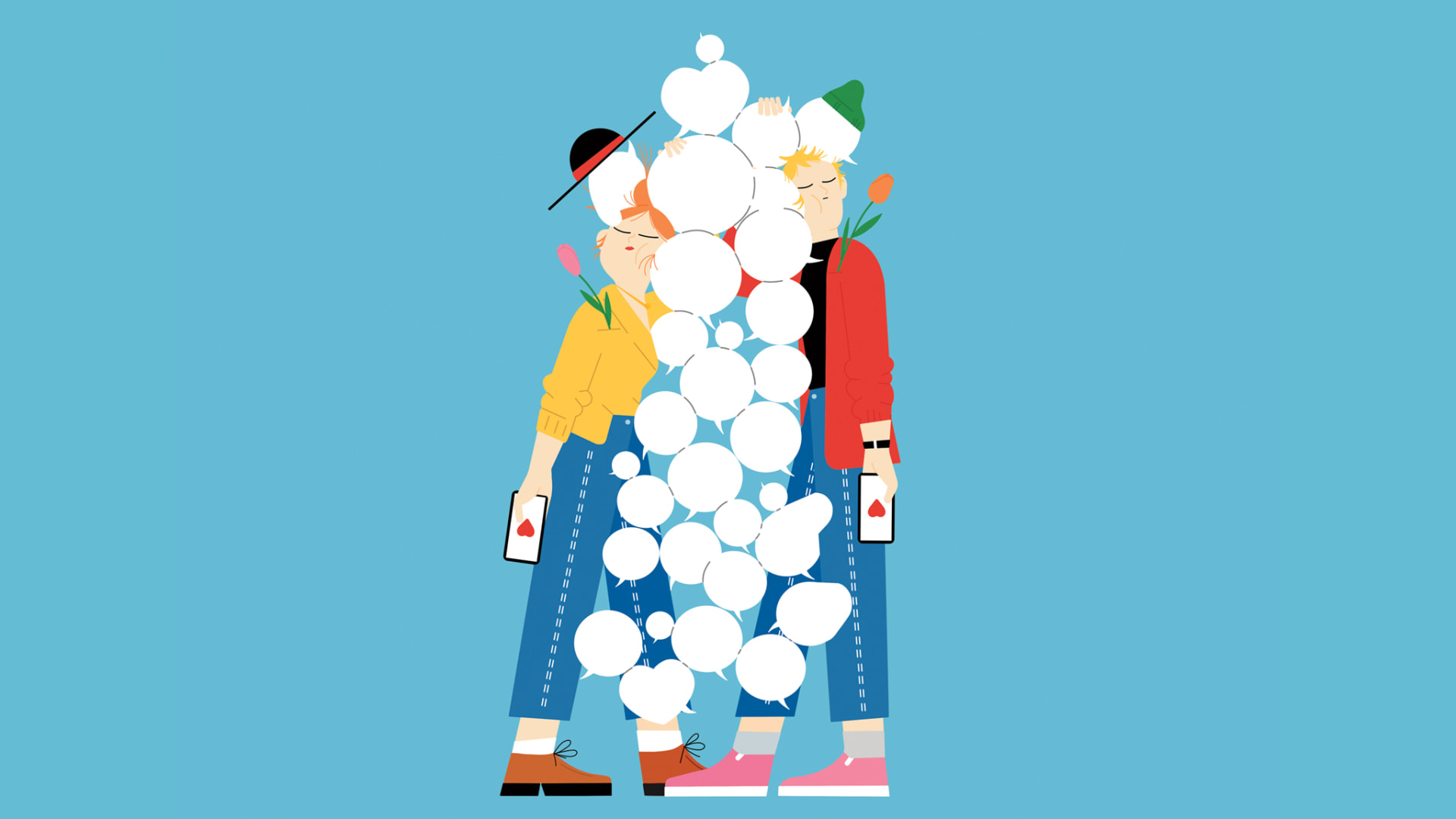 Taly Matiteyahu, an L.A.-based entrepreneur, co-founded audio-only dating app, Blink Date, but isn't sure how to scale it. Inc. brought her questions to a dating-apps expert, Ankur Jain--the co-founder and CEO of venture fund Kairos and contacts management app Humin, and former VP of product at Tinder. --As told to Coeli Carr
Matiteyahu: In 2012, while living in Tel Aviv, I ate dinner at a restaurant that operated in total darkness as a way to call attention to the experience of blind people. This gave me the idea for a nonvisual approach to dating that relied on personality to match people, rather than physical appearance.
Then, in February 2020, Netflix launched Love Is Blind, a reality show founded on a similar premise, which helped inspire me to pursue my nearly decade-old idea and create a "blind" dating service: Blink Date.
Currently, my co-founder, Laura Ciccone, and I have around 400 enthusiastic beta testers lined up to make an audio-fueled connection. But we need more trial users to ensure matches, to validate the app--and to give us suggestions to help optimize it. Where can we find them?
Jain: Dating apps are a numbers game. If you look at Tinder, the average user swipes 100 profiles per day. It's hard to match with people in a quality way during the early stages of inter­action. Which means it's become nearly impossible to break through the crowded dating app market--you need millions of customers and enough liquidity to keep finding new people. It's unlikely you'll find a large volume of users who want to invest time into having conversations; if the first three or four conversations suck, people won't come back to the app.
Rather than trying to force an open-ended dating concept, in which users are connected with random people hoping to have an audio chat, gamify the experi­ence and focus on becoming a platform that helps people meet within preexist­ing or vetted communities.
This strategy doubles both as a way to make the product experience work at scale and as a way to create a no-cost distri­bution channel. Any existing groups that want to foster relationships could opt into Blink Date as a meaning­ful way of meeting people with similar interests and backgrounds--without running the risk of identification. That makes spending time on a conversation feel worthwhile.
It also solves your scaling problem; this concept could work with as few as 100 people per community. I say lean into the audio-only aspect as a way for a preselected group of people to get to know one another.
From the May/June 2021 issue of Inc. Magazine