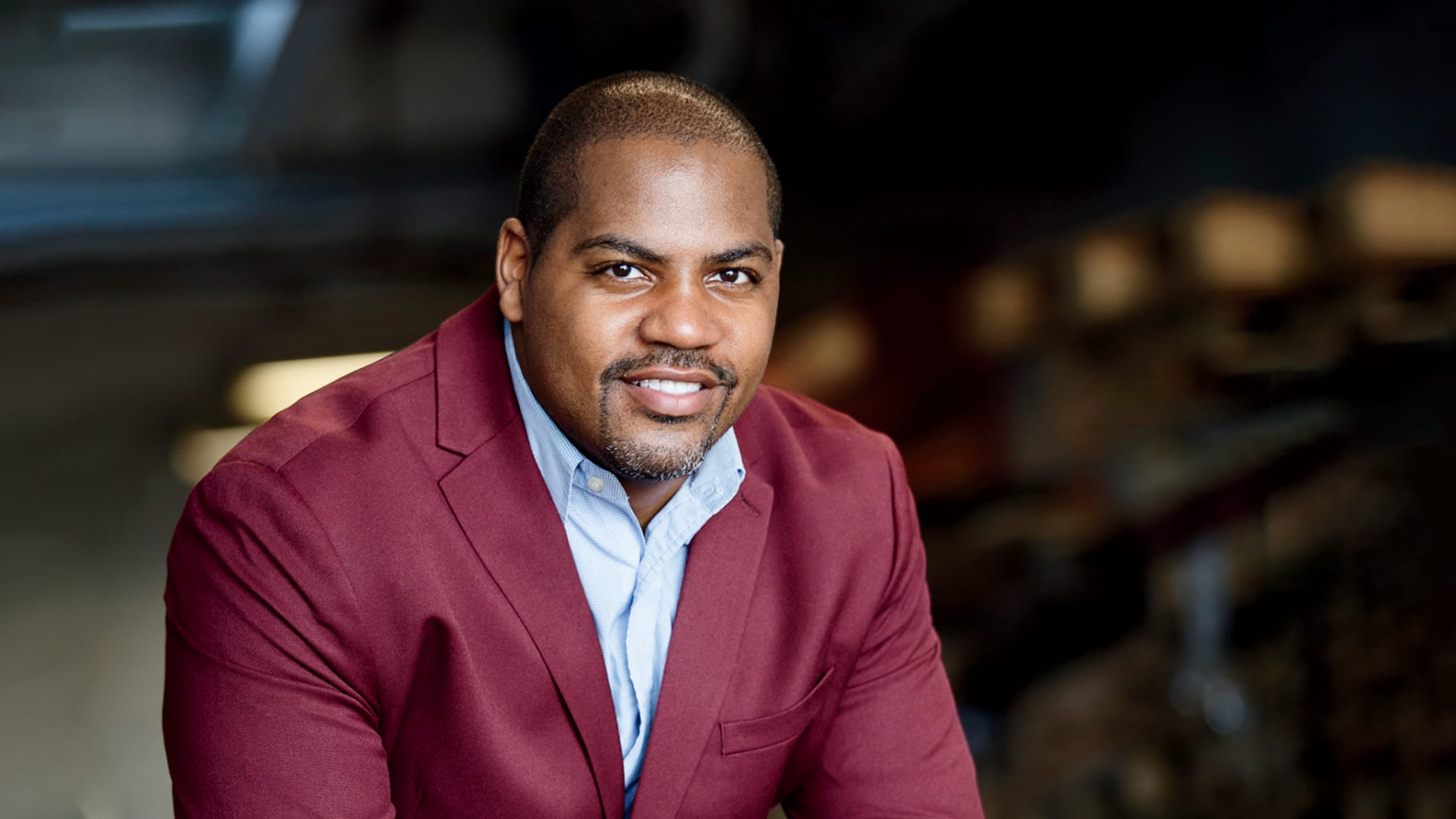 Jomaree Pinkard's business started as a hobby. He and his friends, Tobin Ludwig and Eddie Simeon, just wanted to make higher-quality cocktails. But, as is often the case with cocktails, one thing led to another, and the friends co-founded Hella Cocktail Co. in 2012. The business, which today sells craft bitter beverages, premium bitters, and cocktail mixers, boasts seven-figure yearly revenue and clients like Delta Air Lines and Madison Square Garden. A few years into running Hella Cocktail Co., Pinkard happened upon the perfect mentor to help guide his burgeoning beverage business. The twist? He didn't have to search hard; he'd known his mentor for years. --As told to Gabrielle Bienasz
Jack Belsito and I played basketball together for probably a decade before either of us knew what the other did off the court.
It was not an organized league--it was usually the same set of 20 to 30 people who knew to show up at 8:30 on Saturday mornings to the Reebok Sports Club in Manhattan at 67th and Columbus to get your "run" in. There was almost never "What do you do for a living?" or "What's your last name?" chatter, because hoops is the great equalizer. But at some point during the weeks or years of "runs" in basketball, everyone gets a calling or name. I kept hearing others refer to Jack as "Snapple Jack." I thought maybe he always drank a Snapple--who knows!
But, eventually, it became clear why that was his nickname. Jack was the CEO of Snapple from 2001 to 2004. By the time I was playing pickup with him, he was the group CEO of Voss of Norway. When I figured out what he did off the court, I naturally told him I'd launched a beverage company. I can't remember who asked whom, but in 2015 the invite was made to meet over at Jack's office one day to learn more about what the other did without all the basketball noise--and, of course, for me to pick his brain in general.
Jack and I both share a sense of hard-nosed discipline. That organically meant that we met at Jack's office or at breakfast to catch up whenever I had built up enough questions I couldn't answer on my own or was going through pivotal business moments. Because we had built so much rapport and comradery on the court over the years, our conversations about the beverage industry were pretty seamless.
One of his first pieces of advice for a beverage company was to start with a very small number of products. At Snapple, he learned the top five flavors were half the business--versus the other 40 or so flavors. So, don't spread yourself too thin, too fast, because it doesn't really matter. Your brand becomes really quickly associated with one or two items. Gatorade is orange or fruit punch, not Gatorade Ice. Once your customers trust that you can provide the experience you promised them, you can take them on a journey with other flavors and seasonal offerings.
We've always used that advice when we start a new line. We launched the business with only two flavors because we know testing the brand connection with your consumer is a big deal. It sounds intuitive, but you don't know until someone whom you trust, who has done it, tells you.
Unfortunately, we haven't played basketball together recently because of Covid-19. But we still call to keep in touch, usually around 8:30 a.m. The exception to that is Saturdays. That's still technically hoop time.
From the May/June 2021 issue of Inc. Magazine