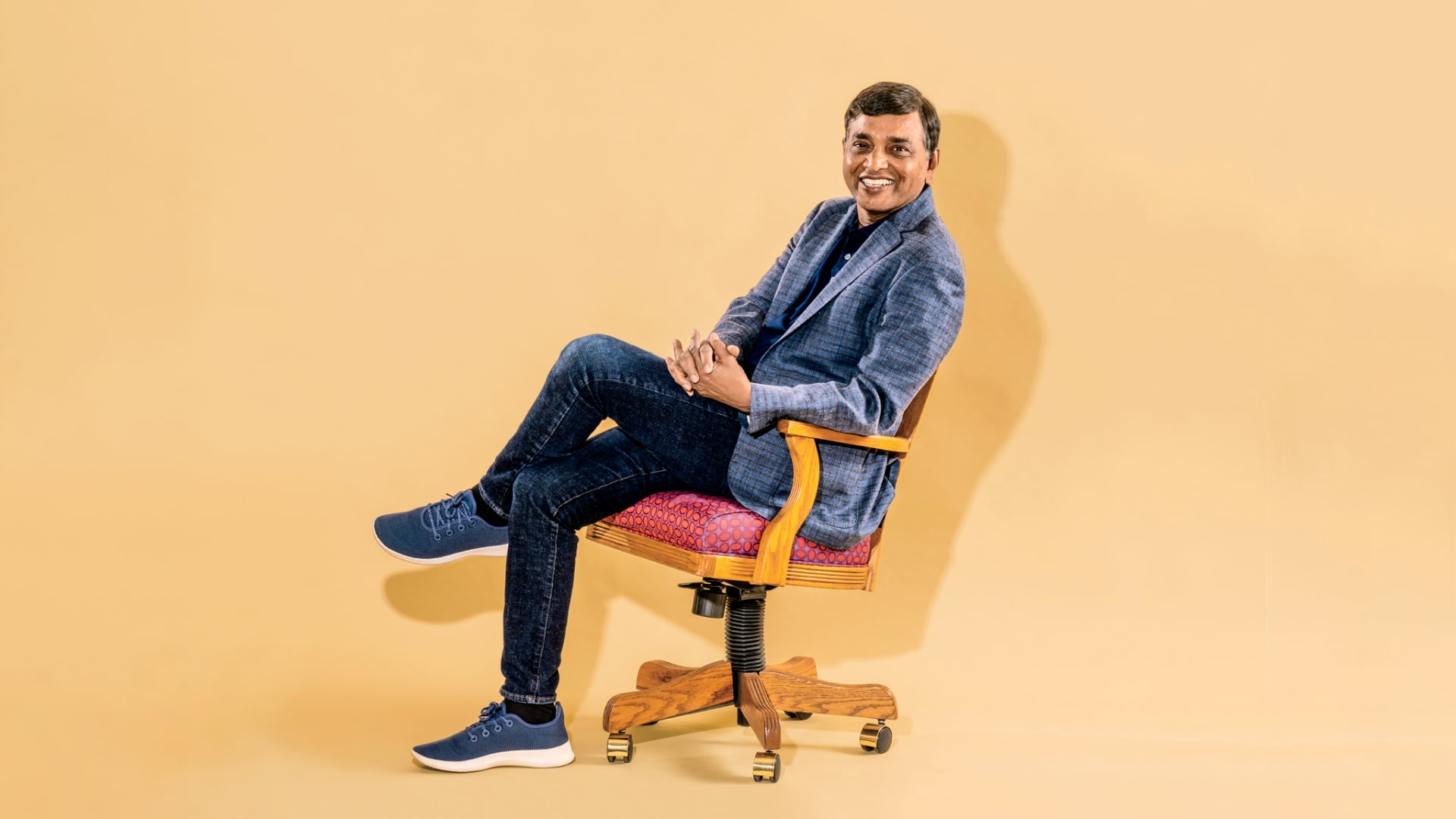 Where did the original idea for BlueJeans come from?
In 2009, my co-founder, Alagu Periyannan, and I were thinking about why video, which is essen­tially a communications tech­nology, was not interoperable with anything else. You could make a phone call from any device to any other device. The communi­cations industry figured that out. The videoconferencing industry did not. We felt that businesses could benefit from interoper­ability, because that's what communications is all about. We thought, what if we can create a cloud-based video service?
What was it like when Covid-19 led to a surge in demand for videoconferencing services?
A few of our customers called me and said, "Next week, we're shutting down global operations. All of our 10,000 employees are going to be working from home. Can you handle it?" I could have said, "Oh, my god, what are we going to do?" Fortunately, my co-founder, who is very savvy technically, said we would keep our services up and running and make sure that video­conferenc­ing becomes mission critical. No customer was let down.
Was it difficult to negotiate the sale to Verizon without ever meeting with the company in person?
It was entirely negotiated using BlueJeans, during a pandemic. In a way, it helped the exploration of the sale, because our potential buyer could see the benefit of a medium like this. It was a little challenging for the lawyers to use, but I had faith in it.
Did you ever consider taking BlueJeans public rather than selling?
BlueJeans could have taken that path, but we merged with Verizon because it allows us to change the impact of video­conferencing for decades. As an entrepreneur, that's what you're looking for. BlueJeans has been inserted into many applications, like telehealth during the pan­demic. There isn't a greater feeling of fulfillment than that.
Where do you see Verizon taking BlueJeans in the future?
Remote learning is one example. It's not just for high schools and higher education. It's also for training. You're going to have applications in field maintenance, where people will work on, say, aircraft using videoconferencing. Remember, jobs have gone global. That means video is going to be mainstream, like air and water.
From the May/June 2021 issue of Inc. Magazine
If you are considering a sale or transaction, Inc. can help.
Get in touch with leading advisors.