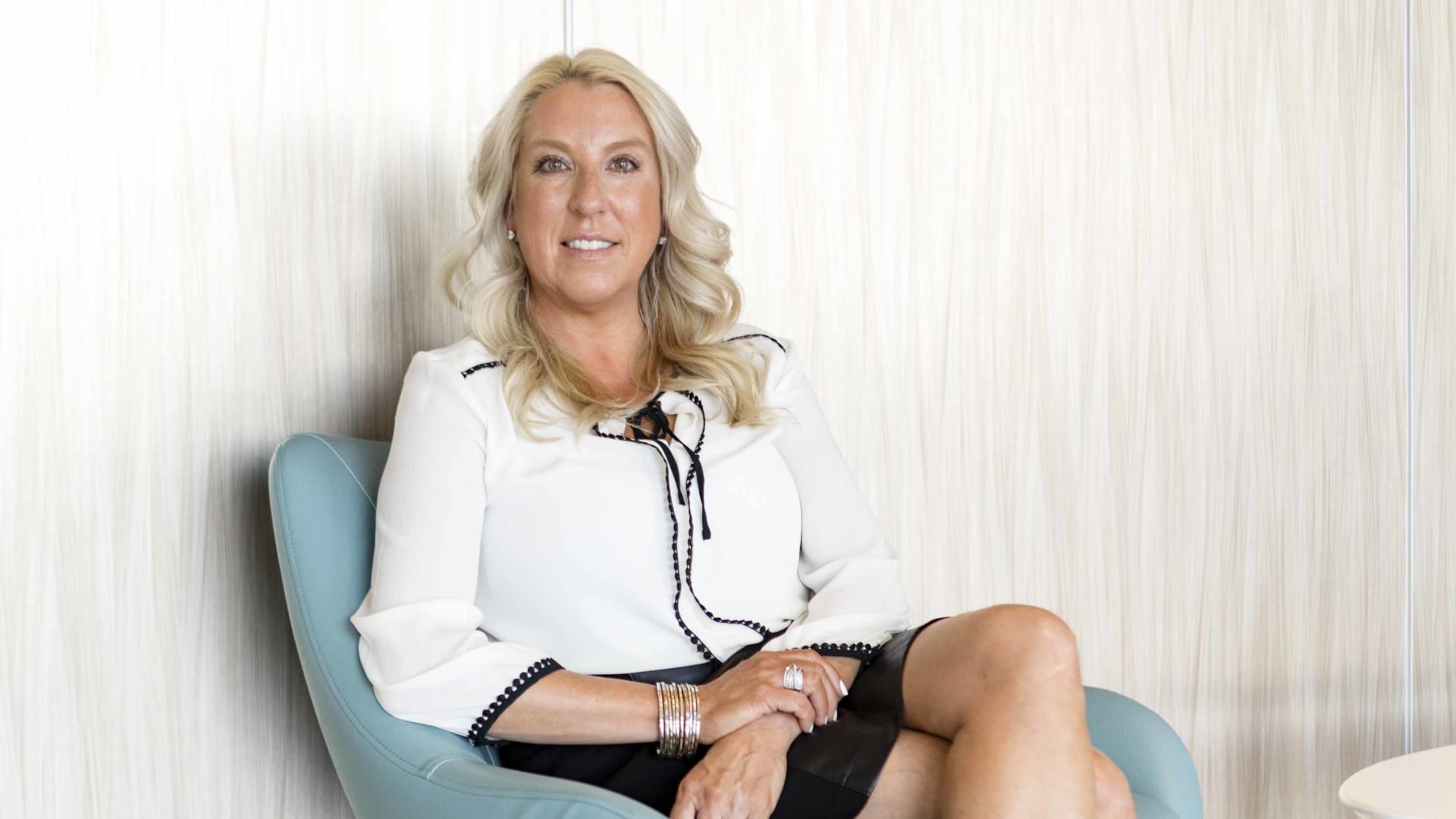 Pam Stanczewski wasn't the least bit surprised by the dead moose on the front porch.
Several years ago, she and her husband had traveled from Ohio to visit her hometown in Canada. When they arrived at her grandmother's house, the massive moose was lying, frozen, on the porch. Her husband was stunned; she herself took it in stride. Her grandmother was many things--including a skilled hunter who would use the animal for everything from stew to moosehide mukluks.
"Similar to Alaska" is how Stanczewski describes where she grew up--Hay River, a town of roughly 3,500 in the Northwest Territories, on the edge of Great Slave Lake--which is at least partly frozen for eight months of the year.
Today, Stanczewski is the founder and CEO of Central Point Partners, a recruitment and IT consulting company in Westerville, Ohio, that has made the Inc. 5000 three years in a row. And though her present might seem unconnected to her past, Stanczewski says the company's founding--and the uniquely supportive, female-first culture that makes it one of Inc.'s Best Workplaces--can be traced to her roots.
"I'm a proud woman from northern Canada who comes from a long line of strong women," she says.
Her aunts established restaurants; Stanczewski's mother started a trucking company alongside her husband--running supplies along ice roads to more northern mines. Her grandmother, a descendent of the Slavey Indigenous people, raised seven children, cooked for marine transport ships, and became a pillar of the community. "Because of my Aboriginal grandmother," Stanczewski says, "I believe in making a difference and making an impact."
Stanczewski didn't set out to run her own business. She is an entrepreneur by necessity. She spent 17 years as an EVP at a large IT staffing company and had long envisioned retiring there. But when the owners put it up for sale in 2015, they turned down her offer. And when she reluctantly struck out on her own, 10 co-workers came along.
Taking on their salaries was a big risk for the founder, but it's paid off. Central Point Partners grew rapidly, and expanded into additional industries. Just as important, Stanczewski has been able to create a corporate culture that reflects her values.
Today, CPP offers flexible work hours and extended parental leave. Employees are free to spend an afternoon looking after an aging parent or watching a child's recital. "We've strived to have an environment where the family is just as important as the worker," Stanczewski says.
Employee benefits-- including health insurance and 401(k) matching--apply to consultants as well as regular employees. Pets are welcome at the office, and there is unlimited PTO for volunteer work. Stanczewski herself works closely with Junior Achievement of Central Ohio, the Women's Business Enterprise National Council Ohio River Valley, and the Women's Small Business Accelerator.
Stanczewski's background makes her especially sensitive to diversity. Central Point Partners' leaders are women. Staff include LGBTQ+ executives and military veterans.
"It's not that I hired this team because I needed a candidate from each group," Stanczewski says. "They were just the best at their jobs."
They also helped lead her to establish one of the company's signature initiatives--one born of a simple ques­tion: When she asked a recruiter why he'd left the military, he explained that moving every few years made it difficult for spouses to build and sustain careers.
"I started to think about how I could help a highly educated, undervalued, and underemployed demographic," Stanczewski says.
It dawned on her that she could train them as recruiters and they could work from anywhere. So, in 2018, the company launched Operation Mobile Spouses, which targets military spouses for placement with clients and trains them in recruitment. One of the first employees to go through the program was based in Japan, where her husband was stationed. She'd receive her assignments at the end of the day in Ohio--the beginning of the Japanese workday.
The pandemic sidelined that program, but with business ramping up, Stan­czewski plans to revive it. "My grandmother passed down her wisdom and morals," she says. "And she always put people first."
EXPLORE MORE Best Workplaces COMPANIES
From the May/June 2021 issue of Inc. Magazine