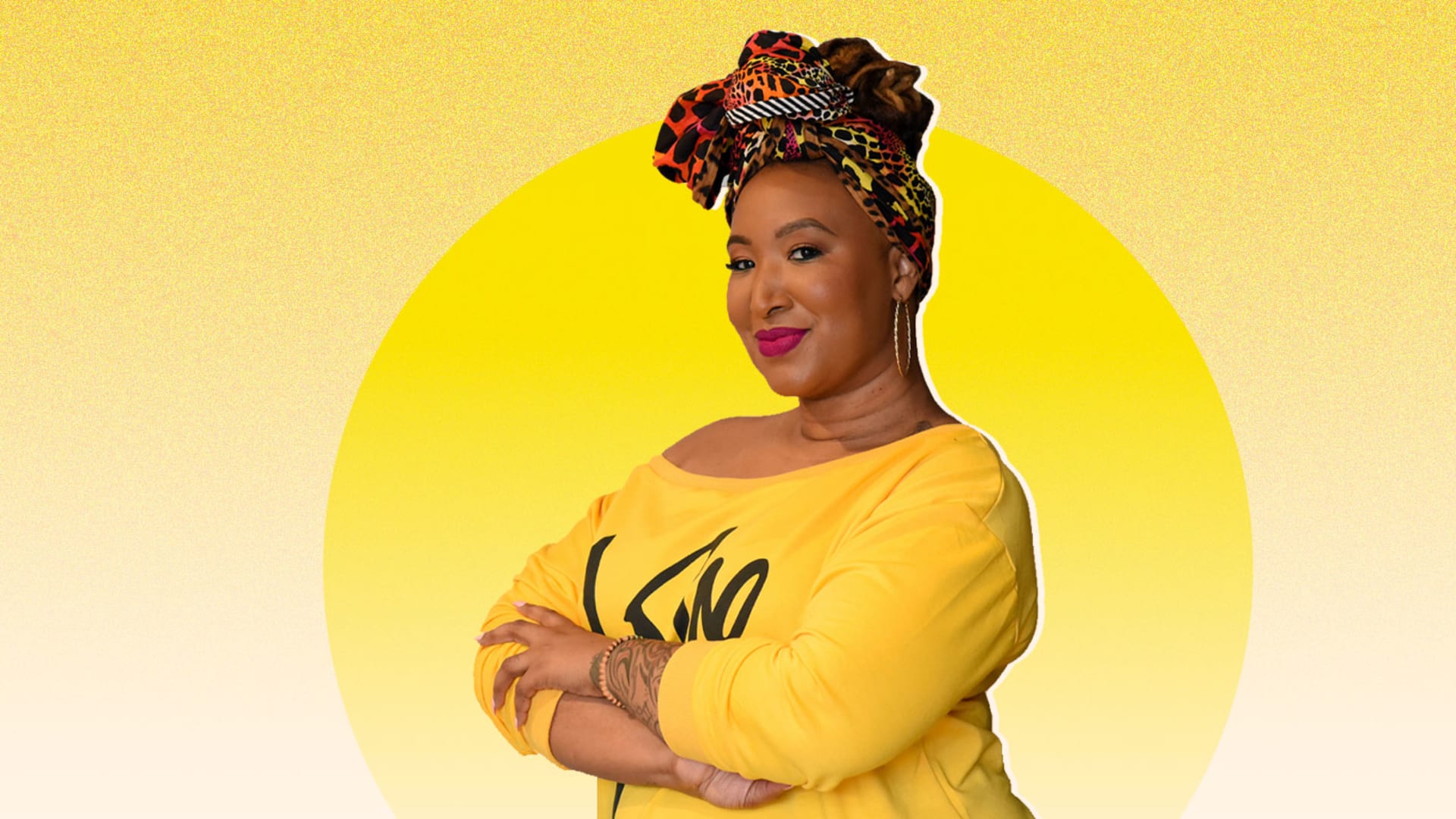 SHELLY BELL KNOWS an acquisition can be a game changer for an organization. "In the world of investment, to be valued is to be acquired," says the founder and CEO of Black Girl Ventures, a Fort Belvoir, Virginia-based funding commu­nity for Black and Brown women entre­preneurs. An attachment to a bigger company can give you more leverage to scale. Plus, every payout that goes to an underrepresented founder helps build generational wealth, she says.
So, in 2019, when a group that similarly works with Black and Brown women entrepreneurs approached her about a sale, she was both intrigued and flattered. "I was actually excited that I had built something valuable enough to be acquired," says Bell. "I was thinking, 'Oh, my goodness, we've built something that people want to buy.' "
At the time, her organization was just three years old; the computer scientist and serial entrepreneur says it had a presence in eight cities, but it didn't have the corporate partnerships it has today with the likes of Nike, Visa, and PayPal. An acquisition might have helped her organization reach more people in more places faster, but there was no guarantee that this would happen. And if it didn't? She wondered what message that would send. And would the brand hold up without her at the helm?
She also wondered about her own team: "Was I leaving them? Was I pass­ing them off to someone else? Had I delivered on all of my promises? These felt like mushy questions to ask in busi­ness." But ultimately, she says, they were the right ones to ask.
Bell decided not to sell, and harbors no regrets; she now says the timing was off. "It was just too early. I didn't feel like I had accomplished all that I wanted to accomplish yet," she says. "I wanted to build bigger and stronger. I wanted to impact more women founders and to increase equity across more ecosystems."
Since then, the value of Black Girl Ventures has tripled, and it has grown to 12 cities--making it, Bell says, the largest support organization for Black and Brown women founders on the East Coast. It helps an average of 16 founders per month access capital through crowd­funded pitch competitions, fellowships, and other programs. Currently, her goal is to serve 100,000 women founders in 10 years.
The chance to merge or be acquired may well come up again, says Bell. When it does, she'll rehash all the questions she once pondered. However, in the end, agreeing to an acquisition deal, Bell says, boils down to two things: "It's just, in my opinion, about timing and your mission."
From the May/June 2021 issue of Inc. Magazine