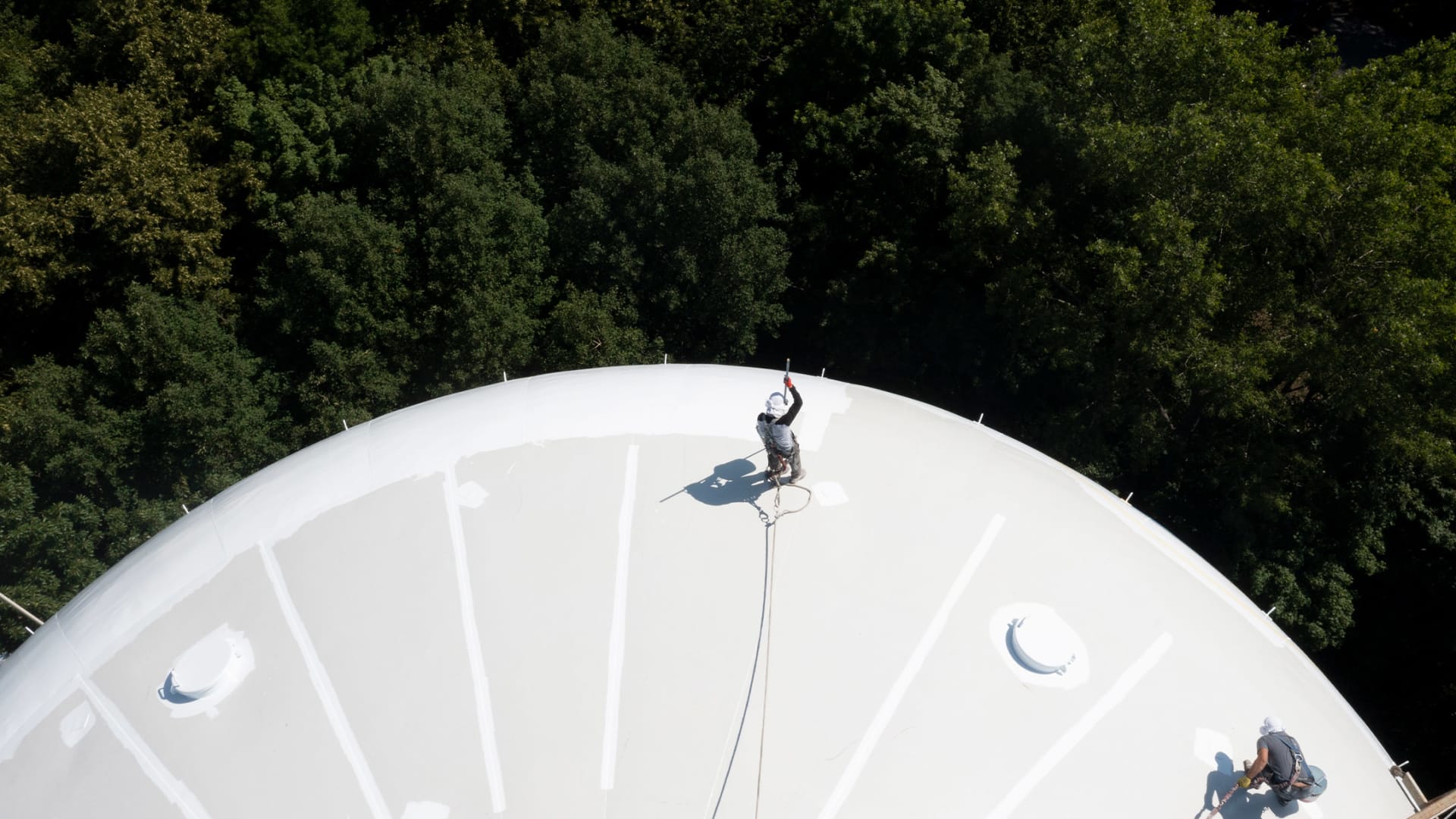 It's certainly scary, says Rory Sudbeck. No, not scaling a 13-story-tall water tower--you get used to that. Scary is leaving a lucrative livelihood to start a new business, and then blowing through your credit line and wondering if you'll run out of cash. "That was as scared as I want to be," says Sudbeck, who, even as the boss, has no problem strapping on a harness and climbing atop water towers.
Sudbeck was in the business of selling coatings for things like water tanks when he met his co-founder, John Snodgrass, who worked for a tank-maintenance company. Three years ago, the two bought a small family-owned shop called Viking Industrial Painting (V.I.P.). They knew that competitors were leaving the business; they also knew that water towers can last a long time.
Operating out of Omaha, they began using their industry connections to generate business. "Most of the tanks we get on are 50 to 100 years old," says Sudbeck. "That's pretty standard. It costs a lot more to build a tank than to fix the one you have."
Tower crews are like a traveling circus: They pull into town, set up shop for three weeks to six months, and then move on to the next job. The steel tanks themselves rely on a force as old as the universe--gravity--to create the pressure needed to supply water to the town below. The tanks also function as a reserve supply for emergencies and to even out peaks in demand.
Water towers need to be patched and repainted every 15 to 20 years to maintain their integrity. (Two things to keep out of a water tank: dead animals and live bacteria.) "We do the dirty work," says Sudbeck. "The stuff that no one else really wants to do."
EXPLORE MORE Inc. 5000 COMPANIES
From the September 2021 issue of Inc. Magazine