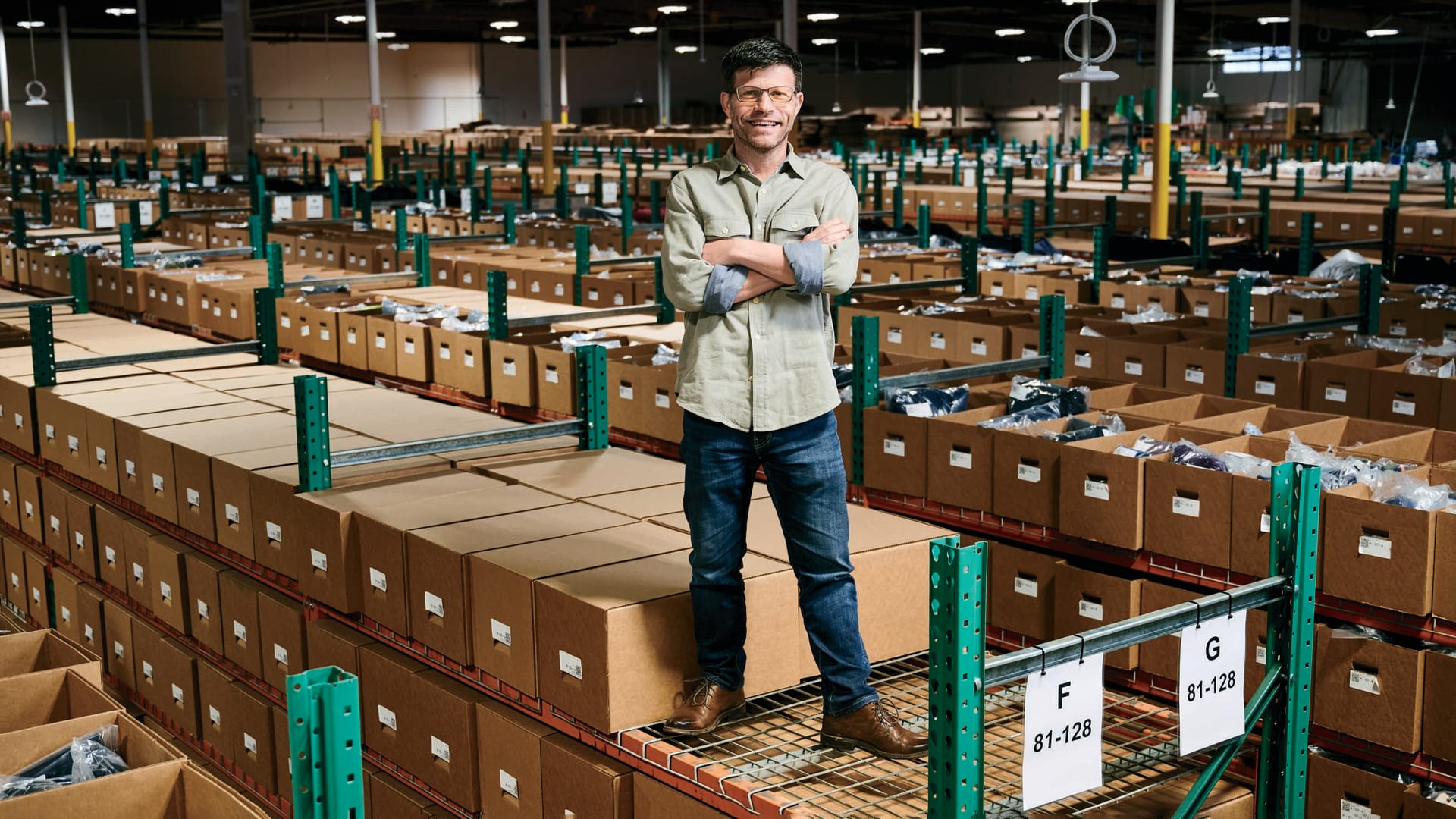 For its first few years, Andy Ruben's company was called Yerdle, and it was an online swap meet. It did fine--not great, but fine. Ruben had a gut feeling it could be better, but the rest of the company didn't agree. Dozens of employees left, and Ruben considered stepping down as CEO. Left with a skeleton team, he pivoted the Brisbane, California, company--now called Trove--to become a platform that allows top brands to resell returned products. The move paid off, and revenue took off. The real test of a fast-growth entrepreneur, Ruben realized, is recognizing when your company is stuck in that space between success and failure--and doing something about it. --As told to Cameron Albert-Deitch
During our pivot, I'd walk into my office every day, ready for someone to say, "Andy, I want to find a few minutes of your time." Really they were saying, "I've found another job. I'm leaving."
I had that conversation 20-something times.
When we started Yerdle nine years ago, the idea was: Post something for someone to borrow, and look for something you need to borrow yourself. We eventually had more than a million members on iOS, Android, and desktop.
As a founder, you're so close to the business. You know when it's really working, as opposed to when the metrics look good. You also know when it's not working, when it's time to raise more money, when it's time to sell. If you pay attention, you'll have good gut instincts.
People would say they loved us, but then they'd never use the platform, which wasn't personalized or well curated. I would hear from brands like Patagonia, "We love Yerdle, but we really wish our items weren't next to dishwasher parts."
Four years into running this company, I just knew it wasn't right.
The hard part is that when you're doing something new, you really don't know whether it's hard because you don't have the right model or because it's never been done. I started telling board members, "I'm concerned this isn't going to work." The board had questions: Why do you think that? Are you just tired? At one point, I considered stepping down. Eventually, we decided to sell the company. There were businesses with more scale that could really address our challenges.
I was excited about the buyer that emerged. I spent time with their executives, we talked numbers, and things were a go--until one presentation where I really messed up. We didn't go into depth about the things we had built and instead talked about what I wanted to build next.
The acquisition fell through.
We went after another potential buyer. That deal fell through too. We actually got a third bite, but I decided not to travel to meet with them. I'd been disappointed twice, and I just didn't want to do it again.
All along, inside the company, I was acting like everything was fine--but people sensed it wasn't. There were a lot of questions. As a leader, it was one of my darkest times.
We went from around 60 people to five of us.
I remember a lunch in San Francisco with two board members. We each brought an idea for how to save the company. I proposed working directly with brands to resell their used goods, which is what we do now.
We sublet most of our office to a different company and launched Trove from a couple of conference rooms with no cash flow and no clients for our new model. To persuade Eileen Fisher to work with us, I literally sat outside their office and kept changing my plane ticket until the right person walked out. With Patagonia, I heard that one of their executives was going to a trade show in Utah, so I went to the airport and got on a plane. I didn't even go home to pack. I talked my way into the show, found the executive, and convinced her that we were the right choice.
We started with three brands-- Eileen Fisher, Patagonia, and REI--and we spent the next three years working only with them. Doing so allowed us to really build out the circular shopping experience, from processing returns to revaluing used items to reselling them in branded online stores. Now we're up to nine clients, including Lululemon and Levi's.
We still have the same core mission that Yerdle did: using technology to enable things to be repurposed. But now we have 300-plus employees, and we're on track to double revenue this year. I have a good feeling about it.
EXPLORE MORE Inc. 5000 COMPANIES
From the September 2021 issue of Inc. Magazine