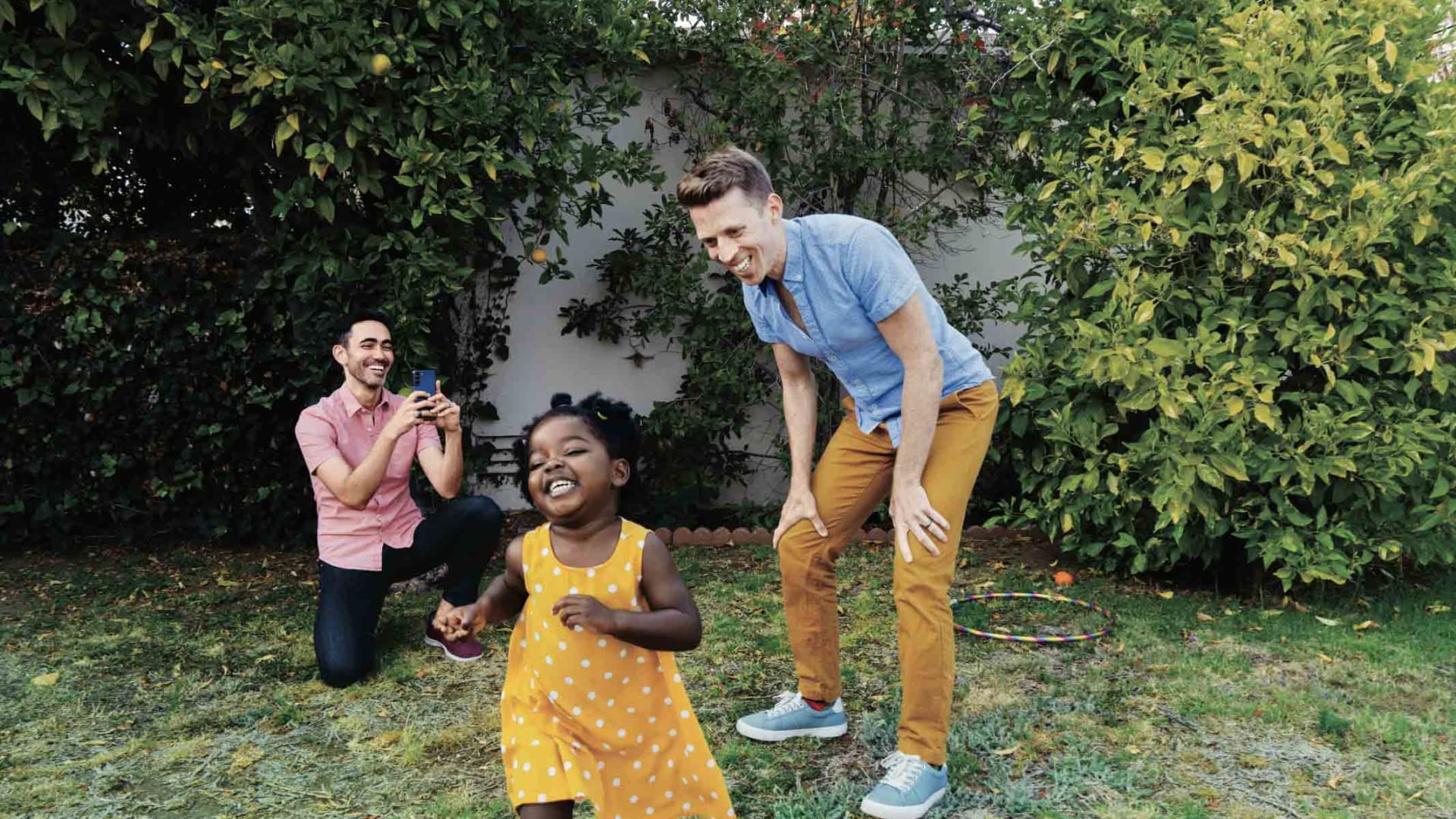 Geoffrey Goldberg and Evan Horowitz were married and living in a one-bedroom Brooklyn apartment in 2016 when they wondered if they should hitch their careers together, too. Goldberg was a former Broadway dance captain turned director and choreographer, and Horowitz was a marketing pro with a Harvard MBA. They combined forces and called their new venture Movers+Shakers. The Santa Monica, California-based business puttered along as a two-man digital-marketing shop for a few years until one of their campaigns exploded on TikTok, hitting a billion views in a week. They'd reinvented the marketing jingle for Gen-Z, and it sent their business soaring--from $130,000 in 2017 revenue to $6.6 million in 2020. That's on track to at least quad­ruple this year, and now the creative couple have 60 employees along for the ride. --As told to Christine Lagorio-Chafkin
Goldberg: On Broadway, any night of the week, I would play one of about 14 different roles in Mary Poppins. I'd train new cast members during the day, and then at night--with a half-hour's notice--hop onstage in whatever costume I needed. It was wild. When the show was ending its run, I started putting myself out there more as a director and choreographer, posting some short pieces online.
Horowitz: He made mini tap-dance duets that are so engaging and cute you can't help but smile when you see them. As a marketer, I thought it was an amazing way of telling stories. I asked him if he'd ever thought about taking his really joyful way of using music and dance to tell stories for brands.
Goldberg: I hadn't. But I thought there might be something there.
Horowitz: We put faith in the idea and then mocked up a logo, registered a domain, and started pitching without knowing where we were going. We started doing work with original music, we did a mini musical for Match.com, and we did a video billboard in Times Square for a clothing brand. But it was mostly social ads.
Goldberg: Work was sporadic. Our storytelling style was pretty niche. For the first few years, it was very hand-to-mouth--there were good periods, but there were also dry periods.
Horowitz: By the time we were going to adopt our daughter, it wasn't clear we could keep going. To network, we flew to Los Angeles for my 20-year high school reunion. A friend I hadn't spoken to in years was the VP of brand marketing at E.l.f. Cosmetics. The idea of collaborating on something businesswise was really exciting for two old high school friends. E.l.f. asked us whether we'd heard of this app called TikTok. We hadn't.
Goldberg: We downloaded the app, dove in, and studied it.
Horowitz: This was 2019, and there were maybe five brands that had even done anything on it. It was pretty fringe.
Goldberg: At that point, we looked at each other and realized: Wait, this is exactly what we do! We work with brands to use music to bring their story to life in a culturally relevant way.
Horowitz: TikTok itself advised against writing original songs for people to use in their videos. Everyone else licensed existing music clips. But we thought, if we're going to get thousands of people to make a video and they're all going to use the same song--duh--that song should be about this brand. E.l.f. was hesitant; there was no playbook for what its brand sounded like. It's a lot of pressure to define a brand with just a few seconds of play. There was concern it would sound cheesy or be a jingle.
Goldberg: We said no, no, no, no! Let's create a hip-hop-inspired brand anthem that would naturally be in the playlist of the people who were using TikTok. We knew we could make it sound cool. We contracted producers and artists and demoed about a dozen versions of the song, which sets what E.l.f. stands for--eyes, lips, face--to music. It was the brand's goal to introduce Gen-Z to what E.l.f. actually stands for. In October of 2019, we launched E.l.f.'s #eyeslipsface campaign.
Horowitz: It was in the form of a hashtag challenge: People would post a video of themselves showing their eyes, lips, face, maybe made up in an interesting way, with the hashtag and song. In the first week, it really snowballed. We had Reese Witherspoon join in from a barber chair, and pretty soon you had Ellen strutting to the music, you had Lizzo, pulling on her curly hair, you had Terry Crews, Kevin Hart, all these huge names creating videos totally organically because we had made something so cool that it was good for their brand to participate.
"Our mission is to spread joy--and to put out more positivity into the world."
Goldberg: It became the most viral campaign in TikTok history: It hit a billion views faster than any campaign had, in just six days.
Horowitz: It wasn't just organic growth, though--it was a lot of fast follow-up by us. People loved the music--they were asking why they couldn't find the song on Spotify. We had created only 15 seconds. Within a week, we'd created the full-length song, and 200,000 people put it on their Spotify playlist. It hit No. 4 on Spotify's global 50 chart.
Goldberg: Over the first two months, there were a lot of "I can't believe this is happening" kind of moments.
Horowitz: Our mission is to spread joy--and to put out more positivity into the world. As we grow, we're trying to create a really supportive, creative culture that rewards risk-taking. We know it is working: Our clients tell us we're their favorite meeting of the week.
EXPLORE MORE Inc. 5000 COMPANIES
Aug 17, 2021