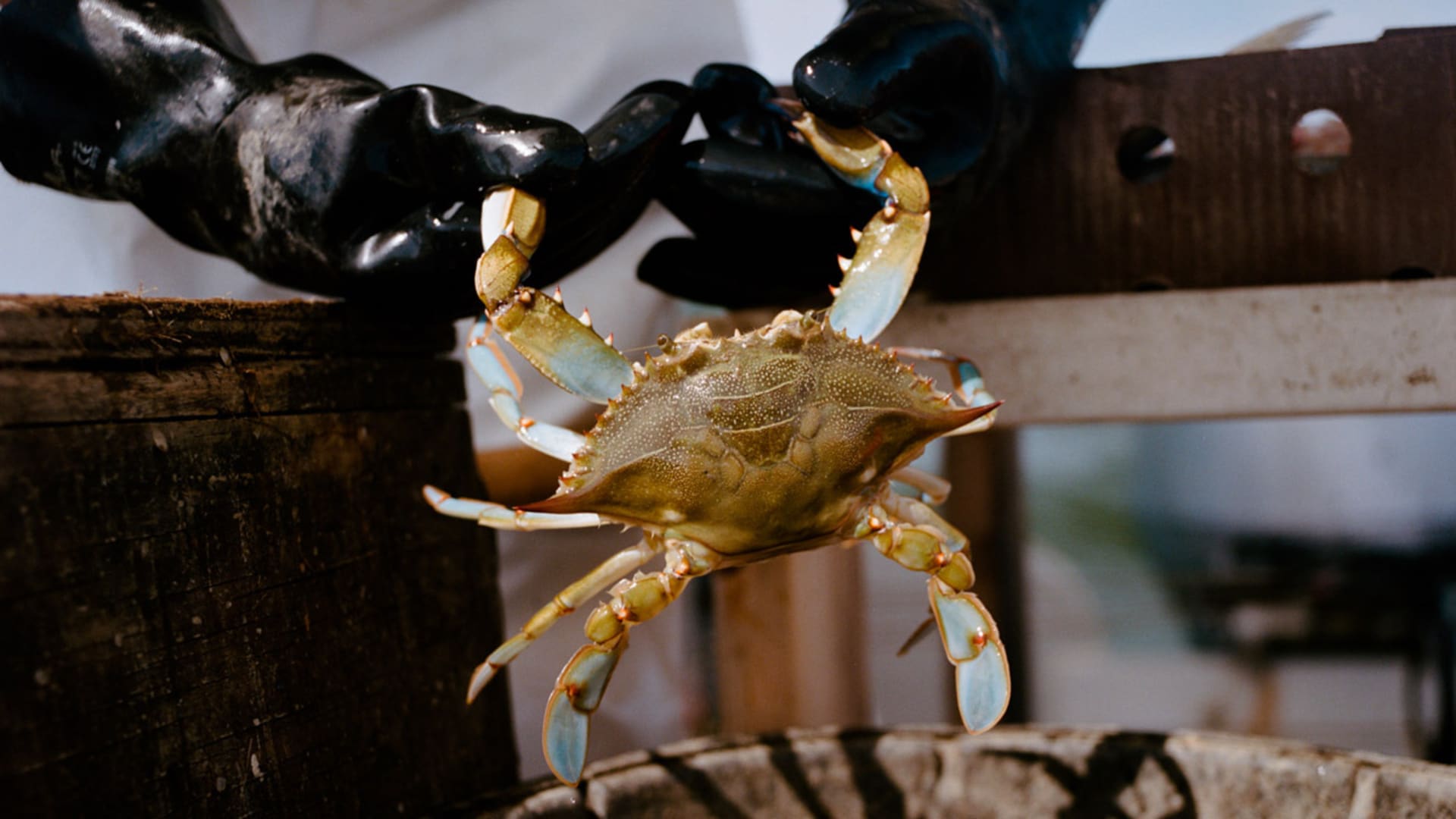 Cameron Manesh's cousin, Peymon Manesh, was taking his turn running one of the family's food trucks in Hagerstown, Maryland, when he spotted some West Virginians in line with coolers. They'd driven hours to load up on Maryland blue crabs, and if people would do that, he figured, surely they would pay to order the Chesapeake Bay delicacy online.
Maryland blue crabs burrow in the mud from November to April, and the layer of fat they develop to keep warm gives them a distinctively sweet taste. "We don't have custo­mers," says Cameron. "We have addicts." He's the namesake of the crab empire his father co-founded in 1985--Cameron's Seafood--which now includes a wholesale business and a network of food trucks and retail outlets around the region.
The two cousins launched Cameron Seafood Online in June 2017, to resounding indifference. It had just $9,300 in sales the first month. So Cameron got busy marketing, partnering with subscription wine services to include inserts, posting unboxing videos on social media, and getting a mention in the Food section of The New York Times, which generated $50,000 in sales in a single day.
The site hit $1.1 million in sales in 2018, and its facility was near capacity when Covid hit. Orders in the spring of 2020 jumped from 50 a day to 250--fantastic, except the crabs weren't out yet. When the company blew through its frozen stock in two weeks, the team offered thousands of customers refunds or a substitute: Alaskan king and snow crabs, which are available all year. The upshot: Cameron's Alaskan crab business ballooned, the company met demand--and they rode the rising tide all the way to the Inc. 5000.
EXPLORE MORE Inc. 5000 COMPANIES
From the September 2021 issue of Inc. Magazine