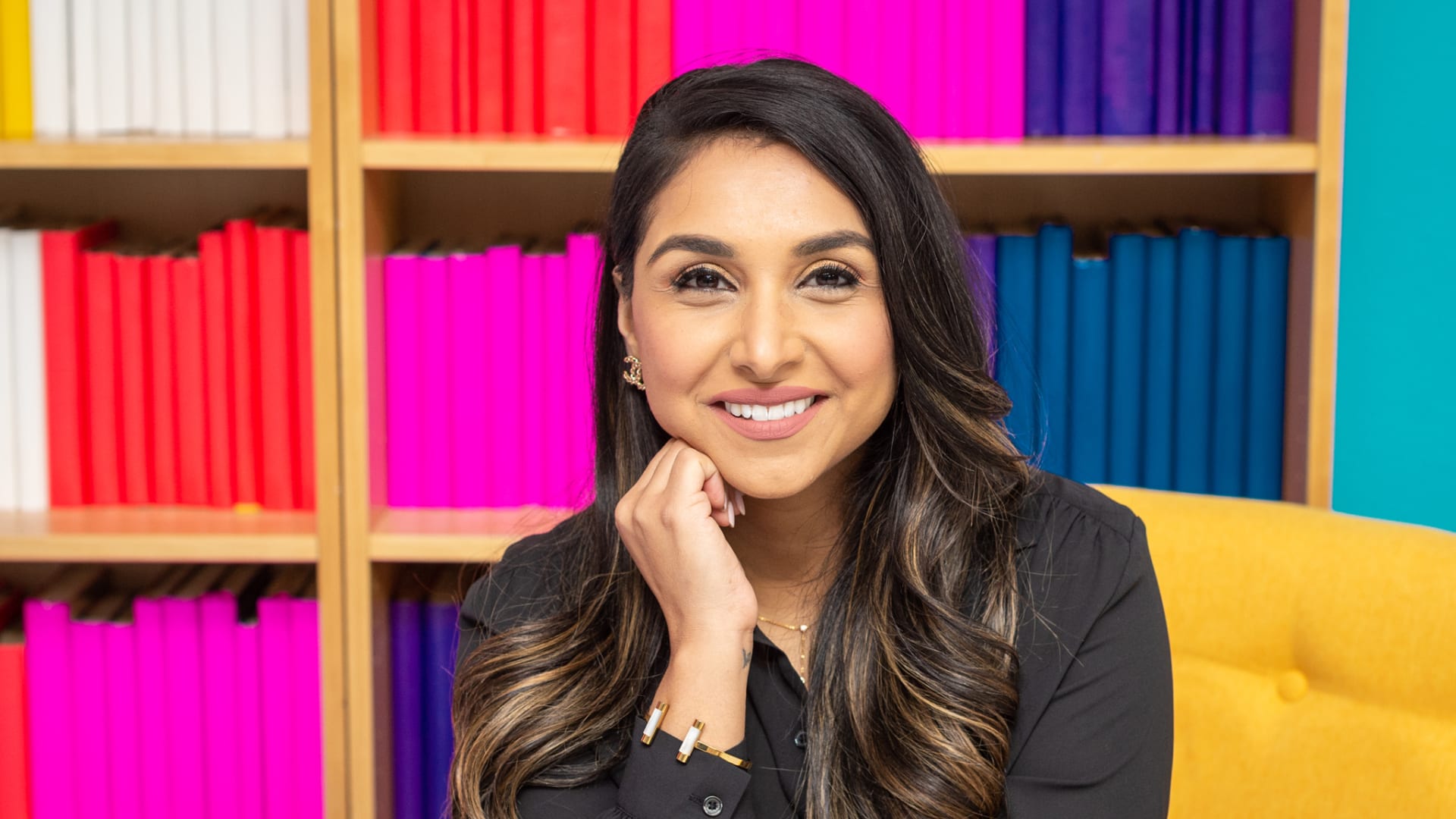 While hawking payment terminals out of the trunk of her car as a door-to-door salesperson and talking to customers about their pain points, Suneera Madhani figured out a way to simplify processing systems--which were typically expensive and had complicated fee structures. She pitched the idea to her bosses. When they laughed her off, she went home and talked to her dad, Ike Rehmetullah.
"The first person that was like, 'go do this' was my dad," she says. Rehmetullah was "a small business owner by definition," who taught Madhani and her brother Sal some fundamental entrepreneurship lessons (like how to clean your store's toilet) and how to cater to a customer. His advice prompted the siblings to launch Fattmerchant, now Stax, in 2014. Stax now serves midmarket businesses and has raised $200 million in total capital. The Orlando-based company is a three-time Inc. 5000 honoree, ranking No. 436 on the 2020 Inc. 5000 and No. 815 in 2021. Madhani says she couldn't have done any of it without her dad, and the power of "it." --As told to Gabrielle Bienasz
Every day of my life was a business lesson. My dad came from nothing and used his settlement check from losing his thumb in a Chicago factory to buy his first gas station. From there, he dabbled in everything: convenience stores, restaurants, a marketing call center--and I worked in all of them. When we owned a Church's Chicken, my brother, Sal, and I wore chicken suits to bring in customers and hand out balloons. By 15, I was writing payroll checks and cleaning bathrooms. By 17, Sal and I were managing one of Dad's pizza places in Orlando on our own.
In 2014, Sal and I launched our own company, Fattmerchant (now called Stax), which processes direct payments and creates analytics software for midmarket businesses and SaaS companies. Our dad was our most annoying customer, because he utilized the platforms so much and had feedback all the time. But he was also our biggest cheerleader.
Unfortunately, most of my dad's businesses ended in failure in one way or another. But he never let failure set him back or diminish his confidence. He always said, "If you can do it once, you can do it again." And he would always tell my brother and I every day growing up that "we have 'it.'" Having "it" means having confidence in our ability to be OK--that we can take a risk and we're going to be fine, no matter what.
We took that advice to heart in 2017 when another payments company offered us a full buyout for $17.5 million. We were two young kids and had just done our Series A at a $3 million valuation. Our board encouraged us to take the deal. And we needed the money; we had about four months of payroll left at that point and were only just starting to see customer validation. It was a perfect opportunity--and that's why we realized it was too early. The other company knew we were going to be a threat down the road.
So we took out a loan for $500,000 and raised $15 million in capital six weeks later. Today, we've raised $200 million in total capital. And we have been on the Inc. 5000 list twice--something I'm glad my dad got to see at least once before he passed away in May 2020. He was the proudest father, watching his kids make the list.
EXPLORE MORE Inc. 5000 COMPANIES
From the September 2021 issue of Inc. Magazine