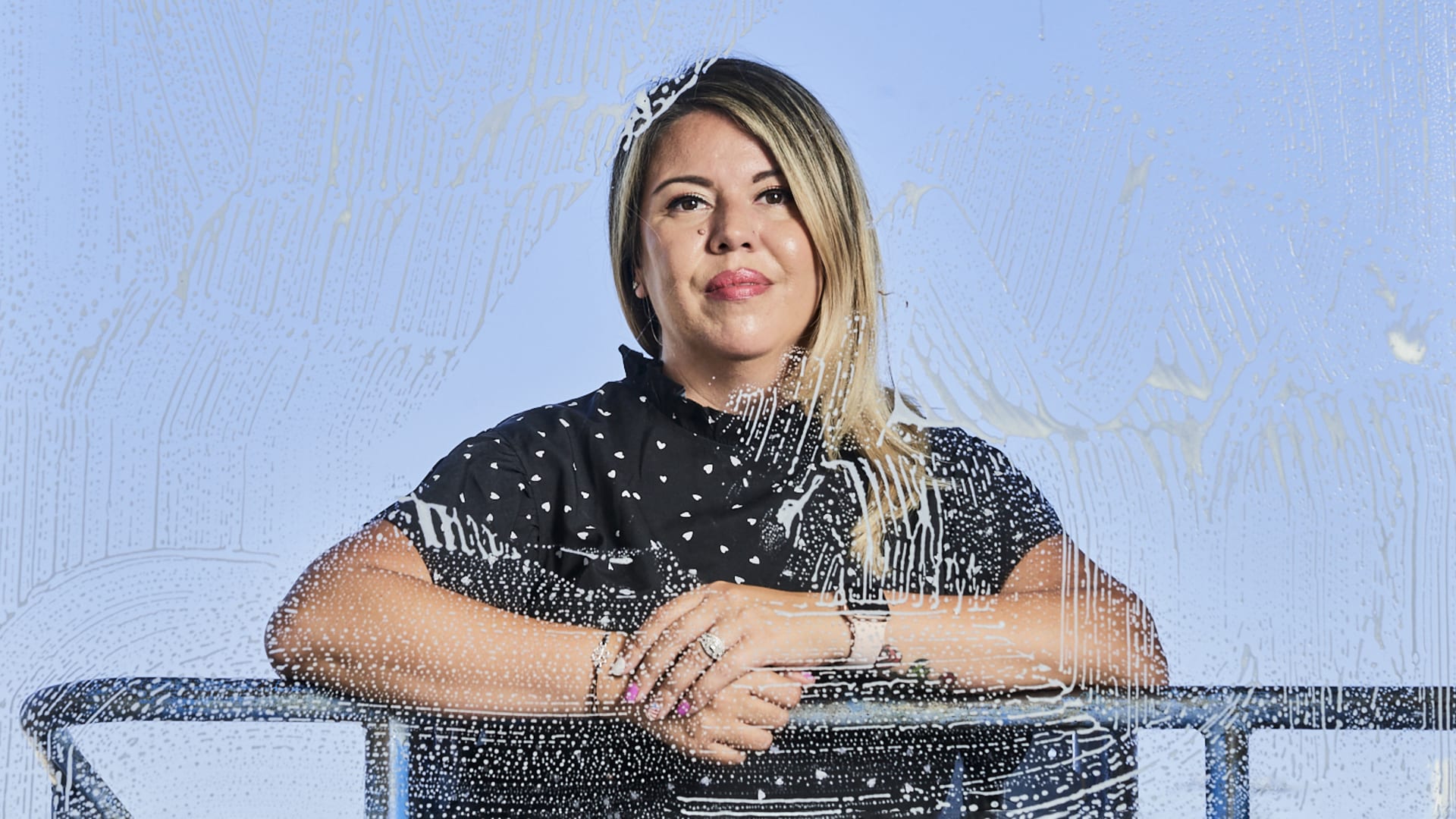 Carolina Alvarez spent 13 years working in the male-dominated janitorial industry, where she encountered discomforting sexism and shady business practices, and struggled to get the credit she deserved. Thanks to a nudge from a customer, she decided to launch Commerce, California-based J&S Building Maintenance in 2016, offering cleaning services to businesses ranging from retail stores to utility companies. Her simple but powerful competitive advantage: using her years of experience to run a company that does things differently than many of her rivals. --As told to Kevin J. Ryan
My sister and I were born in Buenos Aires. When we were young, my parents wanted to get away from the corrupt Argentinian government and decided we should move to the U.S. We all had to learn English once we got here. My dad picked up a string of low-wage jobs before he became self-employed. My goal was always to follow in his footsteps and do something on my own. I just didn't know what.
When I was 20, I opened a retail store that sold extreme sports equipment for women. It did well for a few years, but then in 2001, the markets crashed and people stopped spending money on those kinds of things. I closed up shop. I had a lot of debt and no money--I'd invested everything in the store. I took the first job I could get: a customer service position at the janitorial company my friend's father owned. Soon I moved into operations and had to learn a lot about the business in a short period of time.
Janitorial is a very male-dominated industry. All the crew were men; all my managers were men. When clients came into town--mostly older men--I was told I needed to take them out to dinner. I usually stayed pretty quiet while the guys often would have disgusting conversations among themselves. Once I had to take someone to Disneyland for the day. While I was uncomfortable with all of this, I accepted it because it was my job at the time.
Meanwhile, I got to a point where I pretty much touched every part of the business. When a new VP of operations started, it was my job to train him. He continued to ask me, "How do I do this? How do I do that?" I did the job, but someone else held the title.
I knew the clients well, and over the years some told me I should start my own business. I would always say, "Heck no--running a business is intense." Then, one day, one client said, "Carolina, I'm not going to stay with the company that you're with anymore. If you don't go do this yourself, I will go with someone else." It was a small, local account, but I was like, you know what? I'm just going to try it. I didn't want to do the wine and dine anymore. So I quit.
I started the business as a sole proprietorship. My husband and I had just had our second kid. I didn't want to travel--I just wanted to keep it local, get enough business to pay the bills. But word got out. I started getting calls from past clients who had heard I was doing my own thing. They asked me if we could service this location, that location. Two years in, we started taking business outside of California, so I decided to incorporate.
It's been so refreshing to be able to make my own decisions. I finally feel like I'm not selling a lie. With the old company, we always said we could do more than we actually could. We did not have the equipment that we promised. We did not have the staff that we promised. Clients thought they were getting in-house employees, but in reality, they were often immigrants making $5 or $6 an hour. Stretching the truth made it easy to get clients, but it hurt that company's reputation with customers and vendors in the long-term.
Today, I pay every person who works for us above minimum wage. Sometimes that means we're a little more expensive, so I try to educate potential clients. I break down the numbers for them and say, "If you go with that company, you're saying it's OK to pay the employee five or six bucks an hour." It doesn't always work. A lot of people think janitorial should be cheap, and just go with the lowest price. But I know we're doing the right thing. And it is working: We gain a lot of clients through referrals because of our reputation. We're in eight states and quickly expanding.
I tell customers that I value honesty and open communication. I think they appreciate that. I know I can stand by everything we tell them and everything we write on our website. As an industry and as a community, we have to adjust the way we do business, because if we don't do it and we keep accepting these old ways, then nothing will change. So I'm hoping our company can be a part of a new wave of businesses in this industry that does things differently.
EXPLORE MORE Inc. 5000 COMPANIES
From the September 2021 issue of Inc. Magazine