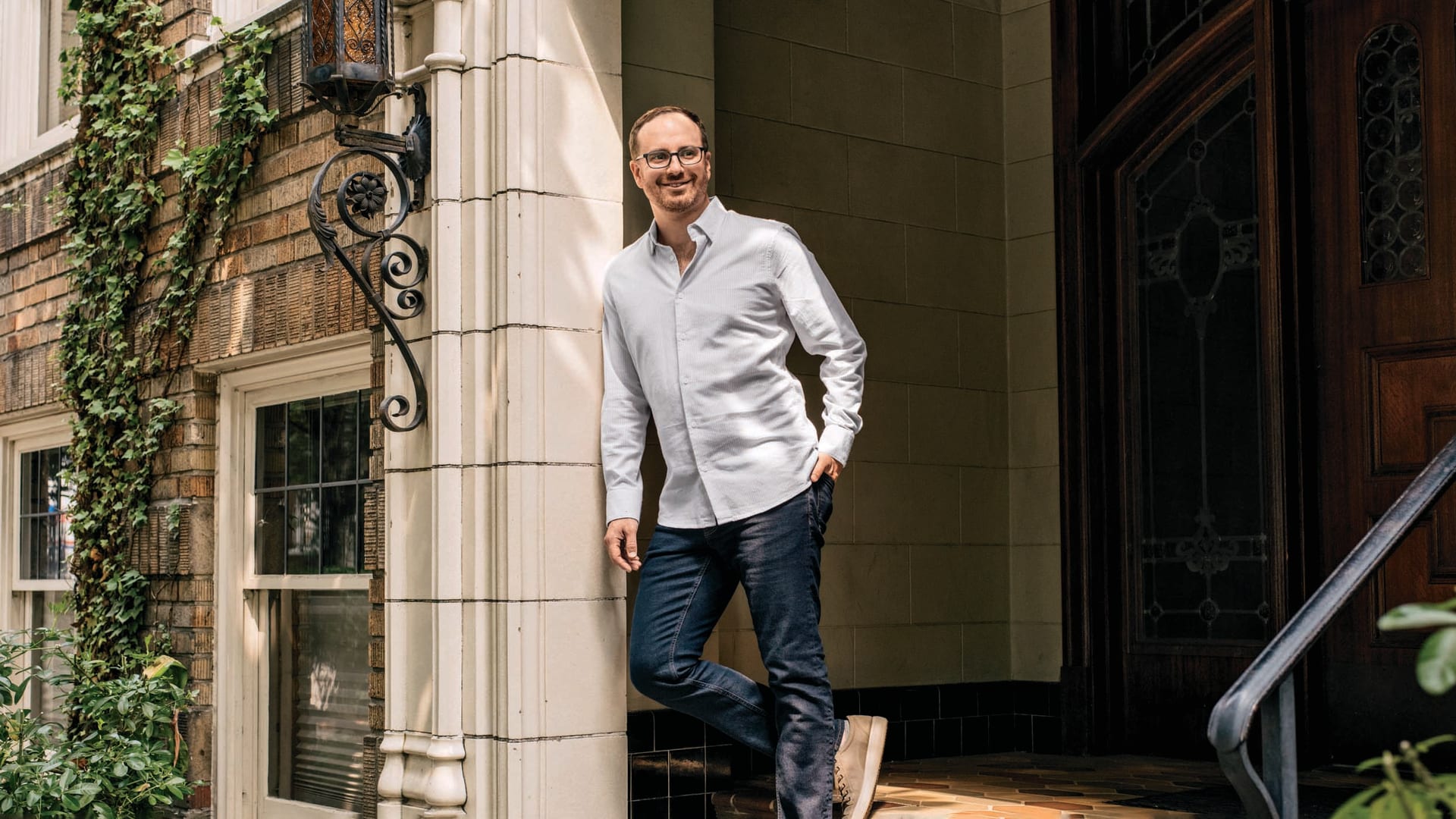 Knock makes a customer-relationship management platform that helps property managers control all aspects of the rental process online, from tracking their inventories and communicating with tenants to booking showings with potential renters. Today, Seattle-based Knock's software manages 1.75 million housing units and serves more than half of the U.S. property owners on the National Multifamily Housing Council's top 50 list. Back in 2014, 20-something co-founders Demetri Themelis and Tom Petry quit their finance jobs because they saw an opportunity to bring cutting-edge technology to real estate. But as outsiders to the industry, Themelis explains, they had to get creative. --As told to Kevin J. Ryan
Having lived in New York City, San Francisco, and Seattle, Tom and I had a lot of experience with terrible apartment hunts. There was nothing modern about the process: no automation, no access to real-time information, a lot of phone calls and emails.
We were keenly aware of the problems from a renter's perspective, but we didn't know anything about what the transaction looked like from the other side. So we started talking to property managers--bigger companies, and then, like, my aunt who owns a duplex. We kept hearing the same thing: "We know the problems exist--we just don't have the technology to fix it."
We started building software, but we realized we needed more exposure to potential customers. You can take Spanish class in high school, but if you really want to learn, you should move to Guatemala. So we said, "Let's get on the road and accelerate the learning curve." Total immersion.
The two of us rented a Winnebago and went on a three-month, 10,000-mile tour through every major city west of the Mississippi. It was an adventure. Backing out of our driveway on the first day, we bumped into a low-hanging telephone wire that ripped off a piece of the roof. Of course, we didn't know that last part until a stormy night in Boulder, Colorado, when suddenly water started pouring in. Another night, I messed up while evacuating the RV's waste system and foul water splashed all over me. The people watching at the dump station were crying laughing. I ended up basically taking a bath in hand sanitizer.
In all, we met with hundreds of property-management companies. Sometimes they were cold drop-ins. We'd invite them into the Winnebago for Cheez-Its and a cold beer and to talk business. We spent months learning everything from their perspective: how they communicate with renters, what the rental journey looks like, where we could streamline things for the property manager.
We built a product and signed up some companies while we were in beta. But we soon realized everyone in this industry meets one another at conferences, which are expensive to attend for a small company. We signed up for the next big one, and the cheapest entry we could buy cost $5,000. We didn't even have a marketing budget at the time, and all we got for that was a little spot in the hallway and a small folding table. We couldn't access the trade show floor, much less the big pavilions.
Still, we were super excited. Then we started getting invitations from our competitors to all these super lavish parties at the conference. Dinner with the Real Housewives of Orange County. A private Kelly Clarkson concert. A sunset cruise on a mega yacht with an open bar. We thought, we don't know anybody, and we don't have any budget. How are we going to get any time with anyone?
Then we had this idea. We created a mass email to attendees that said, "All these parties sound like a recipe for a hangover. Knock is used to relieving headaches for property managers, and we're going to live up to that mantra literally this year." We stocked our little tabletop with aspirin, coconut water, Pedialyte, vitamin B, gum, Red Bull, and every other possible hangover remedy you could think of.
We got a tremendous response. People replied saying they get hundreds of these invites, but this was the first that ever made them laugh out loud, and they wanted to come by to meet us. Our table was mobbed every morning of the three-day conference. We got a ton of customers from that. It must have been a 20-fold return on investment.
If it all sounds like a scene out of Silicon Valley, there's a reason for that--the show's writers, in fact, spent a day with us at one point. They brought a team of about nine people to the office one day to ask us questions and listen to our wild startup stories.
It's fair to say that we've had to do some crazy things to get to this point, but I don't think we could have done it any other way. This is a vertical worth trillions of dollars. We're one of the very few technology companies serving this space that didn't come from within it. So we really had to go above and beyond to understand how the industry works, to learn the dialect, and to build the trust required to get close enough to have any chance of convincing somebody that we'd bring them value. We were forced to go deep with our customers early on, and we're reaping the benefits today.
EXPLORE MORE Inc. 5000 COMPANIES
From the September 2021 issue of Inc. Magazine