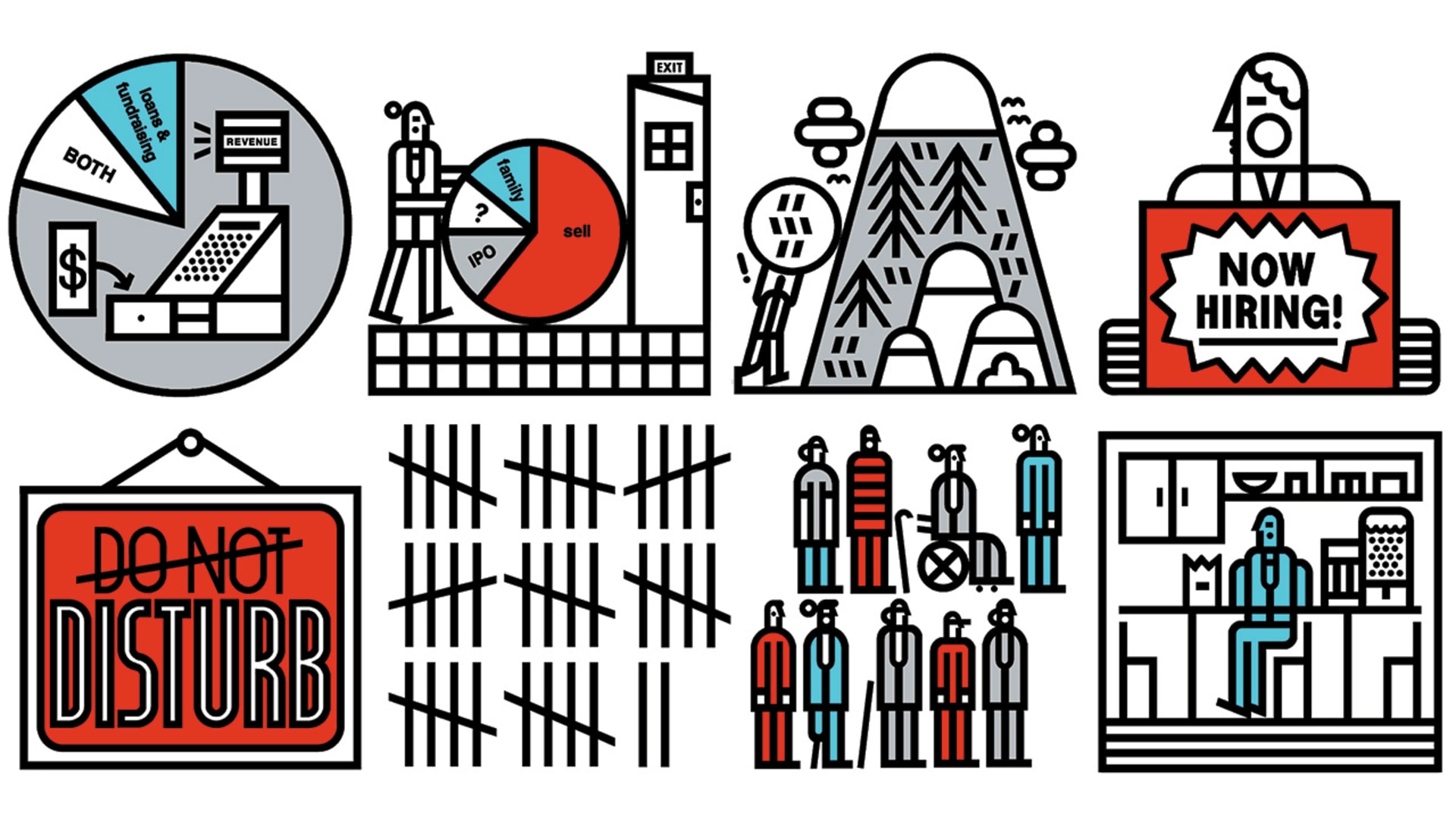 Despite the extreme challenges business owners have lived through since the world stopped in 2020, the rallying cry attributed to Winston Churchill has never rung more true for the fastest-growing companies in the United States: They don't waste a good crisis. So it's not surprising that when we polled the CEOs of the Inc. 5000 this June, as we do every year, their second-biggest concern was continuing to manage fast growth as they emerged from the pandemic and recession.
Their chief worry? Their people. Managing the crisis took a steep toll on Inc. 5000 honorees because, for this group of entrepreneurs, business is personal -- and it always has been. Thirty-six percent of these founders cited worry for employees' livelihoods as one of the biggest factors in weighing the decision to start their businesses in the first place. "There were a lot of tears," says Jennifer Rotner, founder of Baltimore-based content and publishing services company Elite Crea­tive (No. 2,127), which has a majority-women staff. "There was a lot of pressure put on my employees when schools closed, and every day was an emotional struggle. My role became about offering support and resources to keep everyone going during a very high-growth period for the company."
In many ways, these founders defined the real victories -- and heartbreaking losses -- of the past year by how effectively they could care for their people, and told us they were more likely to cut executive pay or costs in other areas of the business than they were to lay off employees. And while shoring up capabilities like maintaining a supply chain and managing the demands of growth are now top of mind, one of the biggest weights on their shoulders, they said, is knowing their employees are fighting burnout -- and wanting to help them through it. As always, there also remains the task of finding the next great employee. Inc. 5000 honorees cited hiring and retaining solid talent as the biggest obstacle for their businesses going forward. As one survey respondent put it: "I would have said 'finding great talent' three times if you'd allowed that option."
Here's what else is on the minds of the leaders running the fastest-growing companies in the country.
GROWTH AND SUCCESS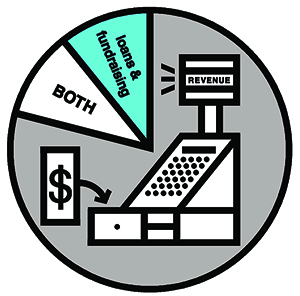 How Inc. 5000 Companies Have Funded Their Growth
79% funded mostly internally (revenue).
13% funded 50-50 internally and externally.
8% funded mostly externally (loans or fundraising).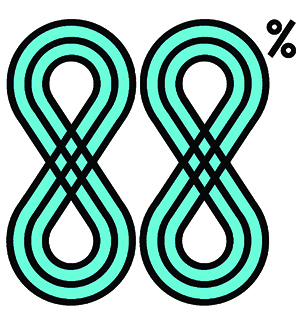 Percentage of Inc. 5000 Companies That Expect to End 2021 Profitably
43: Percentage of companies that jumped on new opportunities and target markets during the pandemic.
31: Percentage of companies whose growth will exceed expectations. Over a quarter of those businesses will blow past their projections by more than 100 percent.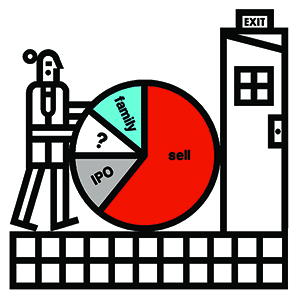 Exit Plans
7% want to IPO.
64% want to sell.
12% want to pass their companies to family.
17% haven't yet thought about an exit strategy.
CHALLENGES NOW...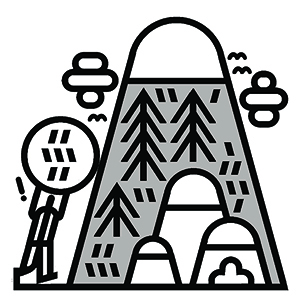 Top 5 Biggest Challenges Now
Hiring and retaining employees: 60%
Managing fast growth: 58%
Staying focused: 30%
Improving risk management: 29%
Communicating with consumers via social media: 26%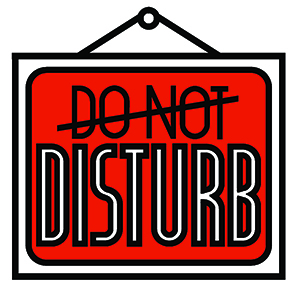 Taking Care of People
27% of CEOs are not the highest-paid people at their own companies.
33% plan to lead differently post-pandemic by being more visible and communicating more with employees.
15% plan to do more leadership development and succession planning.
49% plan to increase employees' ability to work from home.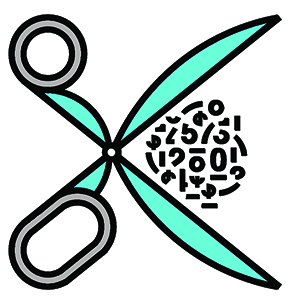 During the recession, Inc. 5000 CEOs were more likely to make cuts elsewhere than head count:
59% cut expenses unrelated to salaries or hours.
42% delayed or cut executive pay.
17% reduced head count.
14% delayed payments to vendors or lenders.
TAKING CARE OF PEOPLE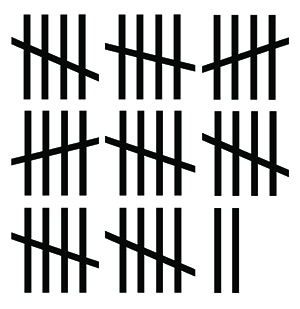 Biggest Workforce Challenge Now
42% Burnout
23% Employee churn
22% Lost social capital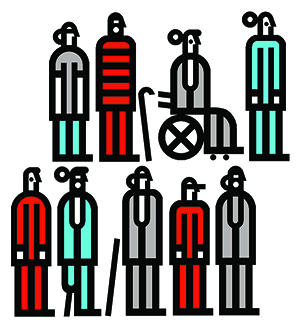 Inc. 5000 companies are actively working to diversify their teams:
51% are expanding their talent sources.
34% are identifying and developing diverse high performers already in the company.
30% have created a formal strategy to boost diversity.
28% are contacting schools and social organizations to build a new talent pipeline.
20% have reworked job descriptions to eliminate bias.
5% have added more diversity to their boards.
CEO CONFESSIONS
What's it like running one of the fastest-growing businesses in the U.S.? Inc. 5000 honorees reveal their biggest insights and struggles.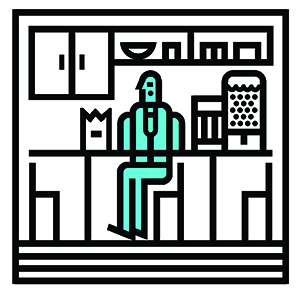 My hardest challenge during the pandemic: "Loneliness." --David Regn, Stream Companies (No. 3,869)
The biggest myth about being an entrepreneur: "That you don't report to anyone. You still report to clients, your board, your colleagues, your family." --Jaymie A. Scotto Cutaia, Jaymie Scotto & Associates (No. 3,810)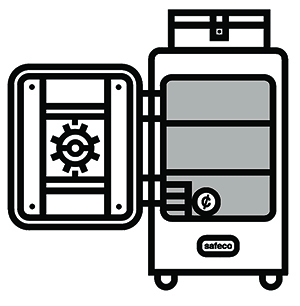 The recurring nightmare I have about my company: "Missing payroll." --Yoshio Osaki, IDG Consulting (No. 4,421)
The "most overrated leadership skill" repeatedly cited by Inc. 5000 CEOs: Charisma.
The most difficult thing to explain to employees about my business: "It is OK to make a mistake, and we need to push as close to failure as possible so we can know our bandwidth and boundaries for success." --LaShondra Mercurius, JLM Strategic Talent Partners (No. 4,750)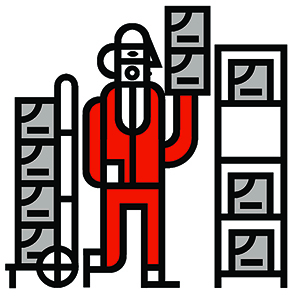 The craziest tactic I've used to grow, win business, or defend my company against competitors: "I worked as a 4:30-to-9 a.m. shelf stocker at the retailer I wanted to get into so I could learn the products and see what was selling." --Lauren Greenwood, YouCopia (No. 3,594)
My best moment coming out of the pandemic: "Learning to trust my leaders and people to do great work and seeing people step up and lead this company without needing me nearly as often." --Jacob Baadsgaard, Disruptive Advertising (No. 2,926)
EXPLORE MORE Inc. 5000 COMPANIES
From the September 2021 issue of Inc. Magazine