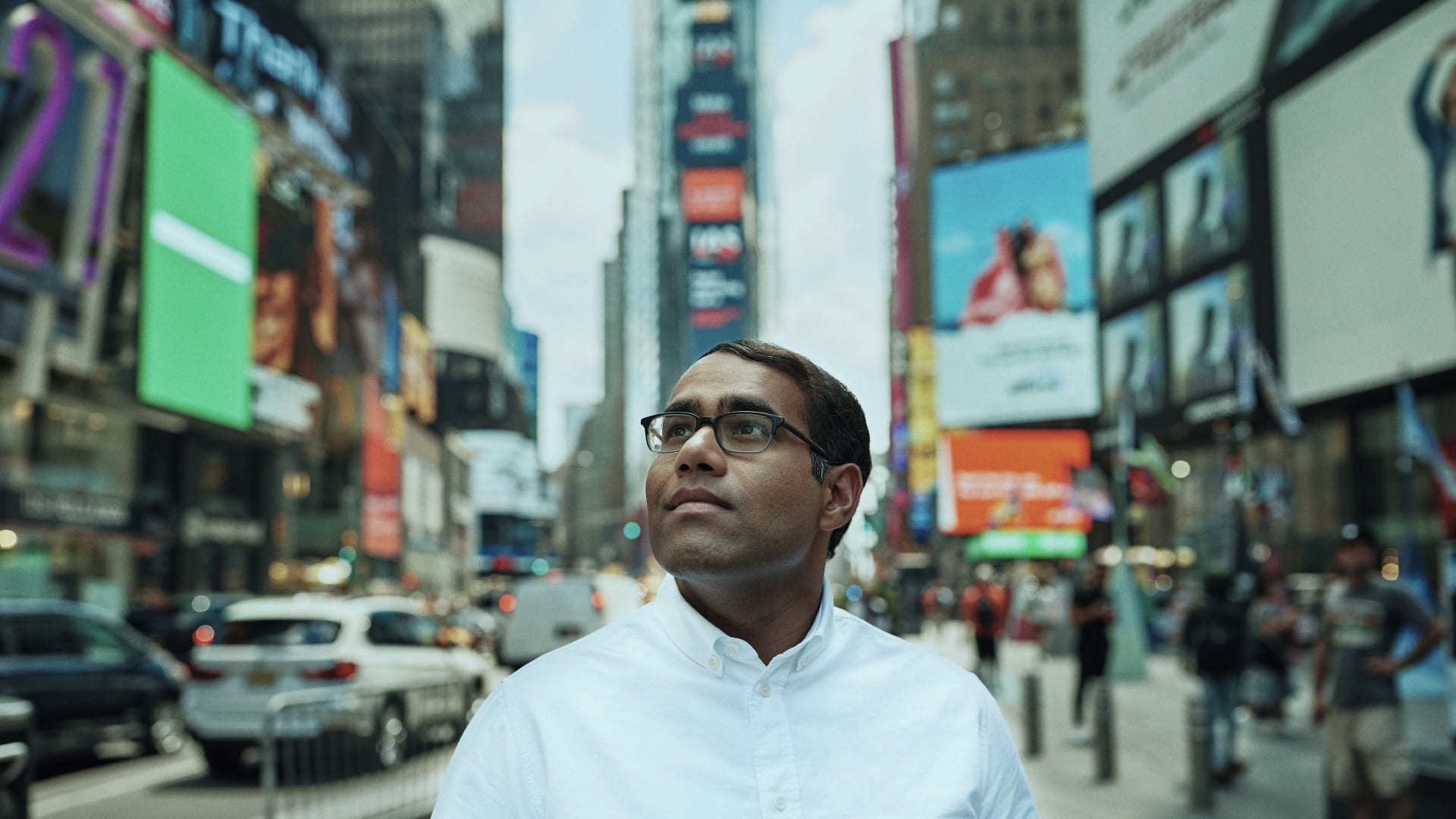 Six years ago, former management consultant and Google employee Aakash Kumar saw, in the rise of service-on-demand companies like Postmates and Uber, an opportunity to extend the gig-work model to all sorts of other industries. He made a bet that more and more workers would gravitate toward shift work and that companies would want the flexi­bility to scale their workforces up and down from one day to the next. So he co-founded Dallas-based Shiftsmart with the idea of creating a labor-management app to connect workers and employers.
He was growing the company steadily, with 90,000 workers using the platform to find shifts in such industries as nursing, hospitality, and logistics, and then ... you know what happened next. The pandemic hit, erasing millions of jobs in a matter of weeks. Hundreds of thousands of newly jobless workers downloaded the app and looked for shift work over the next year. But the real test for the company's model came when it successfully bid to help the Small Business Administration staff a remote call center for the Paycheck Protection Program. In less than a week, Shiftsmart screened about 10,000 workers to find those most qualified to explain to distraught business owners how a complex and ever-changing piece of legislation was going to work. Here's how they did it. --As told to Lindsay Blakely
In early 2020, we talked about the pandemic as a risk, but it wasn't until that first weekend of true shutdowns--starting with the NBA shutdown--that it hit us in the face. Our two biggest verticals, retail and hospitality staffing, cratered. We didn't know if it was going to be six months or a year, or the new reality.
We leaned into creating remote call center solutions because all the physical call centers were shut down. We matched flexible, remote workers to shifts handling contact tracing, market surveys, and other customer service tasks.
Toward the end of March, we became aware that the SBA was looking for contractors to help staff a remote call center specifically around the Paycheck Protection Program. Business owners were dealing with multiple-hour wait times trying to get questions answered about how the PPP loans were going to work. Staffing up quickly is in our DNA, but in terms of speed, this was the single biggest undertaking Shiftsmart had attempted. We started with a pool of 10,000 workers or so, and had 72 hours to narrow it down to 2,000 and train them to assist small businesses in crisis mode. We screen for challenging work all the time, but never before had we been under this much time pressure.
One of the biggest challenges was simply wrapping our heads around what was happening with the bill in Congress. We had a handful of people reading the several-hundred-page bill around the clock, refreshing every time it changed. Their task was to isolate the critical provisions into digestible talking points, because we couldn't realistically train this workforce using a 40-page summary.
There was a lot of emotion on the other end of these calls. These were business owners who may have had no more than 30 days of cash on hand--many of them were structurally bankrupt--and, through no fault of their own, they were going through a once-in-a-lifetime event.
We needed the absolute highest-quality pool of workers. So we focused on profile hiring--finding people who had done empathetic, customer service-oriented work before, who had done high-end hospitality and would understand the psychology of management in that moment.
For a typical call center job, we conduct trainings a couple of times a week. For the PPP call center, we often did trainings six times a day, with quizzes, video recordings, and learning modules.
We definitely screened workers who got into shifts and turned out not to be as qualified as needed, and we had to quickly recalibrate. We listened to calls, especially of those in their first 20 hours or so on the job. But at that scale, you had to abandon the principle of zero errors and look instead at how fast you could remediate and adjust. For instance, we quickly realized the volume of content was just so high and very numerical, so the job was not just about listening but also about holding numbers in your head. We had to start screening candidates specifically for memory.
It was a tough week. The first two or three nights we went live, I didn't sleep much. It took about two more weeks for the whole thing to feel in control.
The thing about crises is that at least you're clear on what is important and what isn't. It was one of the more electric moments for us as a company--we were all hands on deck. Everyone knew it was one of the most important things we'd do together as a team. This experience made us, as a company, more willing to say yes, because we knew the max that could be done--but also because it reoriented the "why" for us.
Correction: An earlier version of this story misstated Shiftsmart's headquarters. It's located in Dallas.
EXPLORE MORE Inc. 5000 COMPANIES
From the September 2021 issue of Inc. Magazine