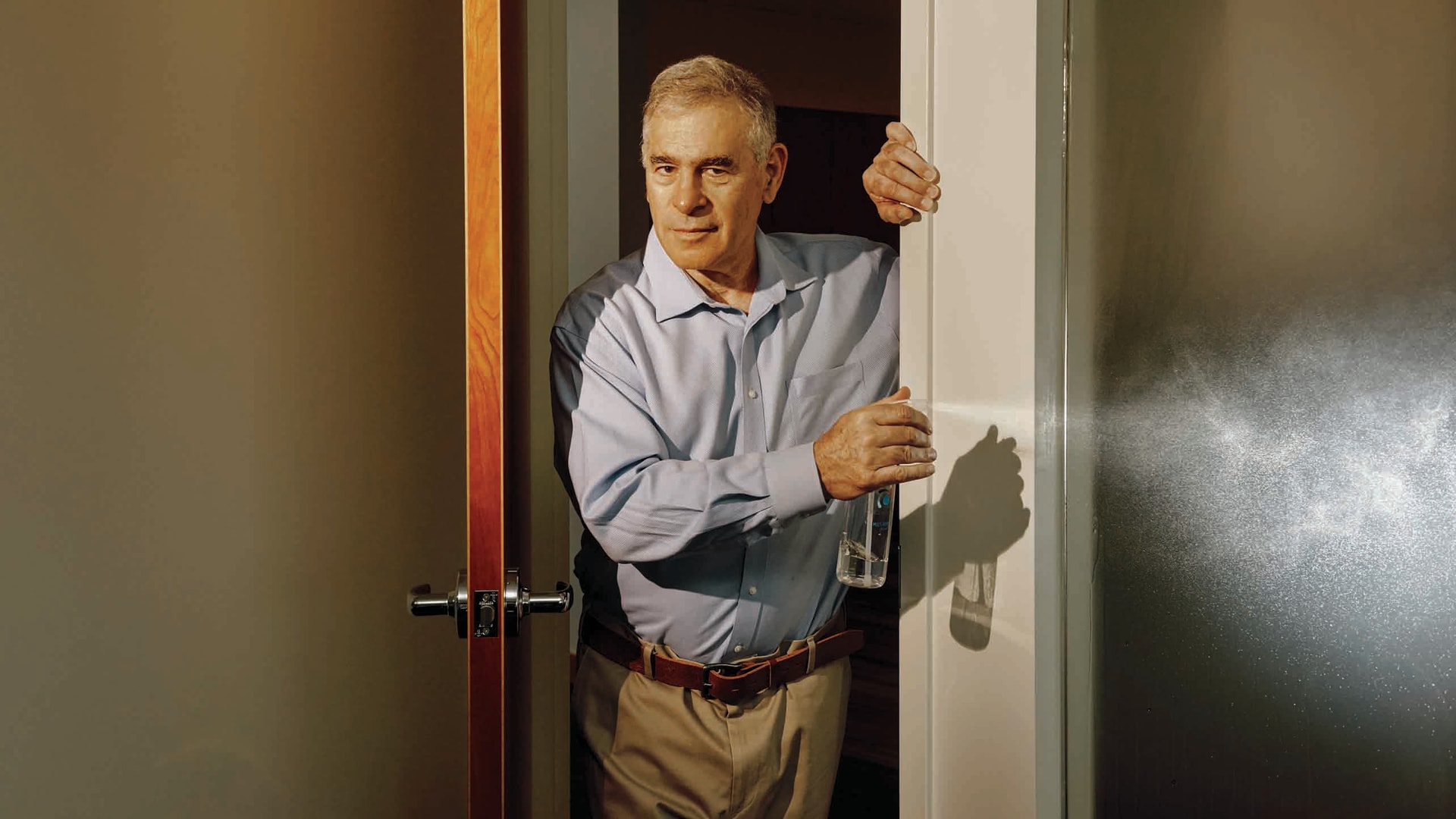 Force of Nature was ready to take on the chemical cleaning industry in 2016 with a novel, environmentally friendly technology. As sales picked up six months in, a note from the Environmental Protection Agency slowed the Westford, Massachusetts, company's growth for three years. CEO Sandy Posa feared the company would lose its first-to-market advantage, but the intervention proved fortuitous, preparing the brand for its next big challenger: Covid-19. --As told to Marli Guzzetta
We like to say we are the SodaStream of the cleaning business. It's an easy way to explain the technology behind what we do at Force of Nature, which is both cutting-edge and very simple.
After retiring from running big consumer businesses, my seven co-founders and I started looking for industry-changing tech. In 2007, I discovered a startup that developed an industrial cleaning product with electrolyzed water. So we put a team together to take the industrial electrolyzer idea and adapt it into a consumer product you could sell for $50, and Force of Nature was born.
The technology isn't new, but it's new to a lot of people. Force of Nature uses an electrolyzer--ours is a little 12-ounce device that looks like a cross between a beaker and a coffeemaker--to convert tap water and capsules containing salt water and vinegar into this incredible product called electrolyzed water. In fact, electrolyzed water has only two ingredients: sodium hydroxide, which is a cleaner, and hypochlorous acid, a mild form of chlorine that disinfects and deodorizes. There are no harmful chemicals, and it does no harm to the environment.
We launched in April 2016, and nurses bought our product. Chiropractors' offices bought it. Parents started taking the product to their workplaces.
And then things got a little hairy. We'd been on the market just six months when we got a letter from the Environmental Protection Agency saying, "You're illegal." The EPA is in the business of regulating toxic products in jugs. Then we came along with a product that the customer makes at home, a product they'd never faced before. Nothing in our product is toxic; it just didn't fit their regulations for cleaning products. So the EPA simply concluded we ran afoul of the regulations.
Turns out, you can say you are a cleaner and a deodorizer, and you're fine. As soon as you claim to be a disinfectant, the EPA gets involved.
In response, we took all claims of disinfectant off the product and called it a cleaner and a deodorizer. We kept selling on our site and through Amazon while we went through the EPA approval process for two years, which was time-consuming and costly.
When you're the first to market with a unique idea, time is really important. You know the competition is finding you and working to catch up. We feared we were losing our advantage.
At the time, we thought it was handicapping our growth. Later, we would realize, this exchange with the EPA would prove to have an upside.
We also redesigned the product so that the process of making the electrolyzed water offers a better show for nine minutes, with lights going off as the solution bubbles. It was designed to catch eyeballs on social media, where we did 90 percent of our marketing in the early stages. One of our biggest tasks in selling this product is educating people on what it does, so a little bit of showmanship helps.
By the time we started the redesign process, we knew we were on to a really good product. We patented our electrolyzer and registered our capsules with the EPA (but not the device; technically, the agency views the salt water and vinegar as the active ingredients.) And it all finally came together in the summer of 2019, which is when we relaunched with our new design. Our fourth-quarter sales saw a little traction, but it was nothing compared with what was coming.
In March 2020, when the pandemic hit, the chemical world ran out of stock overnight. Companies made all sorts of false claims about what their products could do. Electrolyzed water kills Covid-19--and we had EPA approval, which became a clear marker for consumers. So it was a real advantage for us. We wouldn't have had that if the EPA hadn't flagged us in the first place.
When people started searching for Covid cleaners online, they found us. Most of our referrals came through Google, Facebook, and Instagram. Our SEO teams were quite good at positioning us.
We were in stock and were able to react quickly in part because, early on, we decided not to produce in China. The supplier we chose manufactures around the world, and we opted to use its Mexican facility. We also assemble our medical-grade capsules here in the U.S. (We use medical-grade capsules to make sure every drop gets out.) Manufacturing in North America shortened the supply chain during the pandemic.
When demand began to outstrip supply, we throttled down paid-search and advertising, but organic search for our product still kept rising. In three months, we saw 10-fold growth, and it took us six weeks to manage that demand. We wound up at sixfold year-over-year.
Looking back now, our early run-in with the EPA was a handicap at the time, but it ultimately yielded the messaging we needed to help people during the pandemic. Today, the issue is finding capital to grow the business, because it requires a pretty big marketing budget to educate people. But we think what we're explaining is the future of the cleaning industry.
EXPLORE MORE Inc. 5000 COMPANIES
From the September 2021 issue of Inc. Magazine