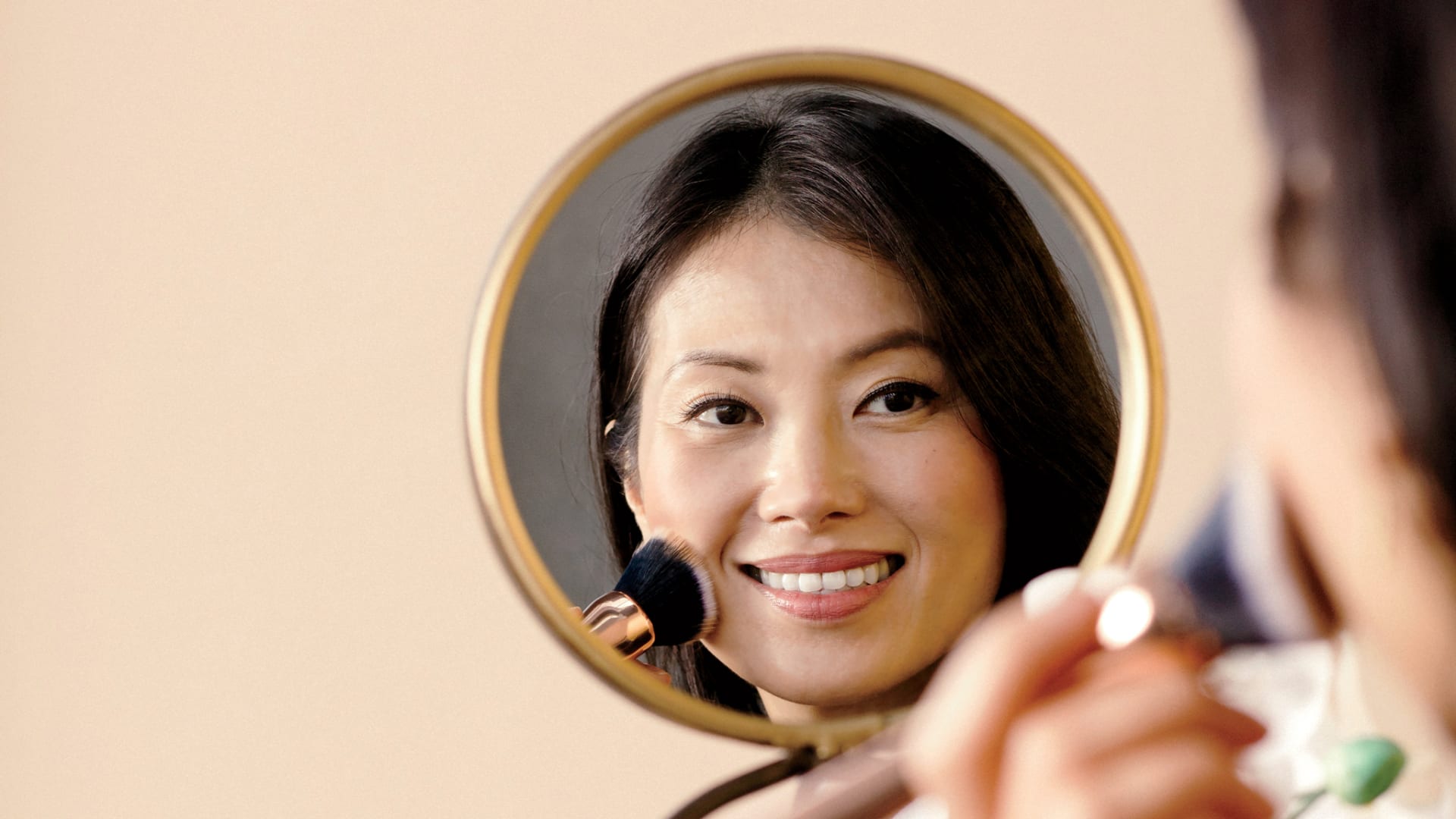 With her first beauty brand, former Power Ranger actor Jennifer Yen didn't hit the mark she'd set for herself in representing the Asian beauty traditions she'd learned from her mother and grandmother. Thanks to critical advice from the buyers at QVC, and a little postpartum Chinese wisdom from her mother, Yen pushed the reset button with Yensa. Here's what happened when the fledgling, L.A.-based beauty brand earned Yen a golden ticket to appear live on QVC--with eight minutes to make or break her. --As told to Marli Guzzetta
Once upon a time, I was the evil villainess Vypra on the TV show Power Rangers. As a young actor in my 20s, I didn't realize how damaging heavy TV makeup could be to my skin. So I took some of the money I'd made on the show and equity from my condo--which I do not suggest doing--and started a beauty brand based on Asian traditions I'd learned from my grandmother.
But there was a catch: Twelve years ago, I didn't think America was ready to embrace the amazing things about Asian beauty culture, and I didn't have the social media tools or skill to get my story out myself. I gave the company a French name, Purlisse, and traditional Western branding. I was playing it safe that way. On the other hand, I took on a lot of risk and debt. I had no buyer and no experience. We launched in January 2008 and gained a little traction just before the recession. I wound up losing the condo to foreclosure, but I hung in there with Purlisse, because people loved our products. We eventually rebuilt our sales by partnering with beauty-sample subscription service Ipsy, which led to growth on our site and on Amazon.
In 2014, when I'd given birth to my daughter, my mother came to stay with me to "sit out the month," as it's known in Chinese tradition.
She prepared soups and beauty products for me with Chinese superfoods like black mushrooms, black chicken, black rice, and black chia seeds.
My skin looked great, my hair looked great, and I felt energized. I started to think again about the wisdom of ancient Asian beauty and health rituals and building a new brand.
By that time, I'd seen the rise in social media, the rise in subscription businesses and e-commerce, and the growing demand for Asian beauty products--it all made a clear path for building brand awareness and distribution on my own terms. Plus, I'd recently run into some of the QVC buyers at a trade show in Las Vegas and pitched Purlisse for TV. QVC wanted the founder explaining her company and representing her brand in an authentic way. "You're all about Asian beauty rituals," they told me, "but Purlisse doesn't quite represent you."
So in 2016, I decided to take all I'd learned from 10 years of building a company and all I knew from Asian beauty traditions and start a new cosmetics brand, Yensa, the name of which comes from the Chinese words for "color" and "face." As a single mom, I decided it would also have a strong giveback mission supporting nonprofits that help women attain financial independence. Using Chinese superfoods, I started brainstorming ideas and recipes for the brand. I spent almost three years developing a full-coverage SPF 40 foundation infused with ingredients like black sesame oil, black seaweed, and black tea. I successfully pitched Ipsy in 2017 and got a purchase order to launch with the company the following year.
We went to market with what is now our best-selling foundation, and it gave us a year and a half of real data to give to our rep group with QVC in October 2019. That's what finally got us the invite for a show on March 8 last year. They gave me eight minutes at 7 a.m.
After four years of talking to QVC, I flew to Pennsylvania to appear live, and we exceeded our goal for the time slot. We were the second-best selling brand for that show. Almost immediately, QVC invited us to come back.
Then, of course, one week later, America shut down--and QVC stopped receiving live guests in its studios. It took a year, until March 2021, before the channel could finally host us again--this time over Skype. They put us on prime time, where the stakes were high. Again, we surpassed expectations, and QVC made a purchase order. We sold out of product.
I'm grateful for the feedback the QVC buyers offered and glad I took their advice and started Yensa. Growing up in Alabama, I was the only fully Asian girl I knew. You wanted to diminish the differences in your culture and the fact that you were bilingual so you didn't stand out or get made fun of. Now, I feel like I'm making up for my childhood of not standing up for myself and my culture.
Including the name in Chinese on our packaging is key. I want to communicate that Yensa is an Asian American brand and that we are rooted in timeless rituals. And on another level, I want to emphasize that we all have multiple dimensions, and it's OK to identify with all of them.
EXPLORE MORE Inc. 5000 COMPANIES
From the September 2021 issue of Inc. Magazine