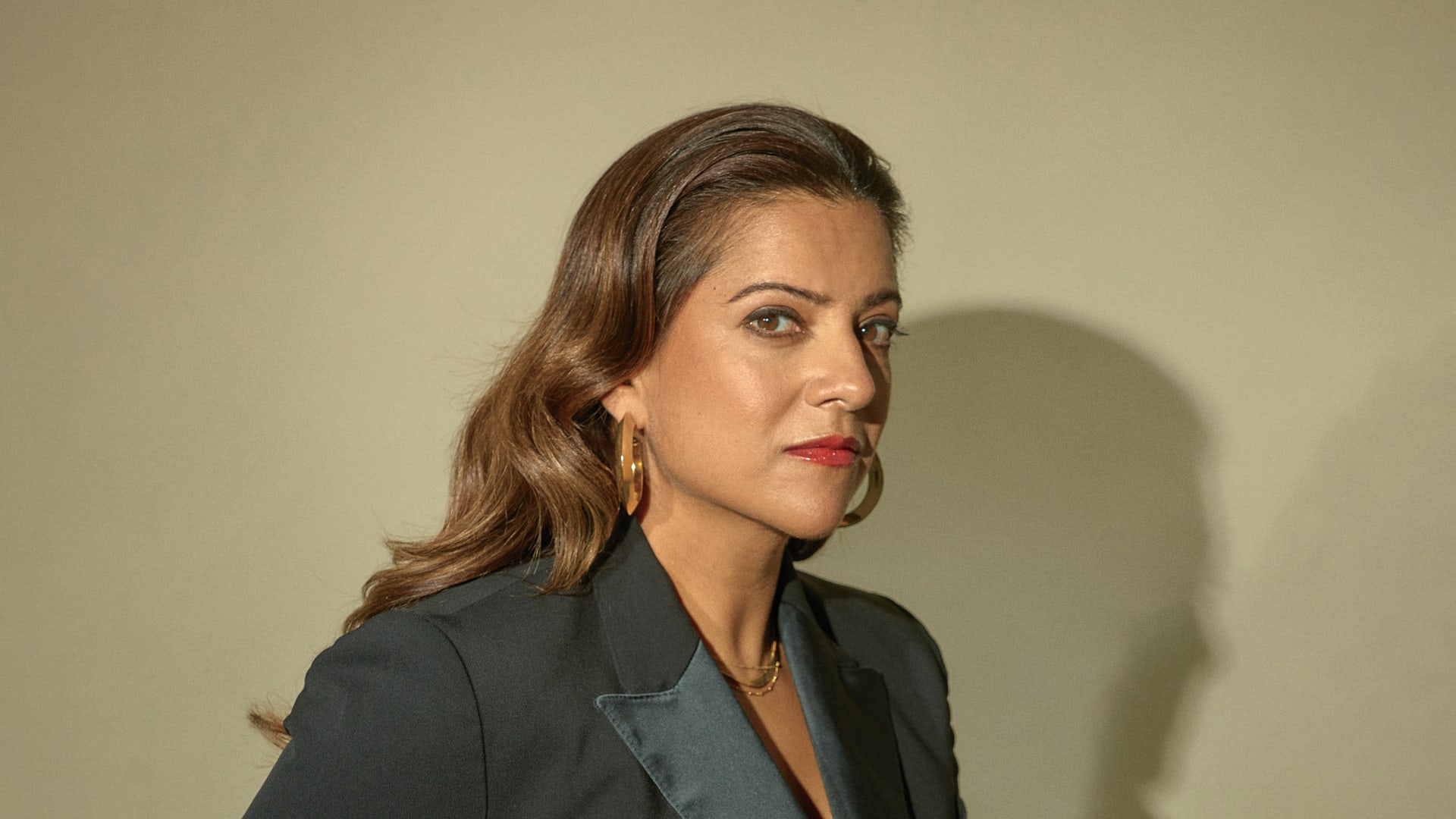 Reshma Saujani, the founder of Girls Who Code, has long worked to close the gender gap in technology. But the early days of the pandemic -- and the exhaustion of many of the moms on her team -- inspired her to address the broader challenges women in the workforce face. Last year, women earned 84 percent of what men do, according to a 2021 Pew Research Center report. In a 2019 Pew survey, 23 percent of working mothers (versus 15 percent of working fathers) reported having to turn down a promotion because of caregiving responsibilities. The pandemic made things worse. In July 2021, census data show nearly a million fewer mothers were working than in July 2020.
On December 7, 2020, Saujani wrote an op-ed for The Hill asking for paid family leave, affordable child care, and pay-equity policies. The following month, the mother of two took out a full-page ad in The New York Times, addressed to Joe Biden from 50 prominent women, urging him to adopt what she called the Marshall Plan for Moms, named after America's 1948 initiative to help rebuild Europe after World War II. Here's what happened next. --As told to Diana Ransom
After writing that op-ed, I read the comments. (Note: Never read the comments.) People on the right were like, "Motherhood is a choice. Deal with it." People on the left were like, "Well, what about the dads?" I realized that while motherhood had become divisive, it is also a unifier. Whether you were Black or White, rich or poor, in Kansas or Chicago, you were having a similar experience and awakening. I thought there was an opportunity to build something with a unifying force.
So the Marshall Plan for Moms was born. It is a movement asking lawmakers -- and Americans, really -- to step up for mothers in a way we've never done before. Here's what the moms and my PTA say: We need cash. We need affordable child care. We need paid leave. We need schools to open up five days a week -- safely -- and we need job retraining.
Moms have launched a number of movements over the years: Mothers Against Drunk Driving and Mothers Out Front (a movement to combat climate change). What Shannon Watts, founder of Moms Demand Action, is doing on gun control reform is inspiring. Those are all movements to help our kids. We've never had a movement for us. Part of that is societal: Motherhood is a choice, so we don't get to complain or ask for nice things.
The pandemic demonstrates what happens when we don't have things for us. We lose our dreams; we lose our jobs. That's why I stepped down as CEO of Girls Who Code this April to launch the Marshall Plan for Moms. I felt like I had made a dent in the problem of fewer women in the tech world -- since 2012, we've helped introduce more than 450,000 girls around the world to careers in tech. But the declines among professional women were just so stark. How do you get women back? I have a plan.
So far, I'm heartened by our traction. Lawmakers in both the House and Senate have introduced resolutions in support of the Marshall Plan for Moms. A handful of states have introduced bills. New York City and Los Angeles have convened task forces. I also think we've helped shape the narrative around expansion of the child tax credit and many of the policies headlining President Biden's American Families Plan.
But even if that plan passes in its fullest form, the fight won't be over. There is a deeply rooted cultural problem in America. Mothers are viewed as less dedicated -- particularly when they have young children. I would hire a mom 10 times over, because I know she's efficient. I know she's juggling a million things at once. That is the ideal worker, yet that's not how we're perceived.
So, we hide our motherhood. But that's not fair and it's not right. Moms should not have to pay a penalty for having children. They should be praised -- and paid -- for it.
Which is why I'm trying to spread the word. After that full-page ad to Joe Biden signed by women like Amy Schumer and Alexa von Tobel, we followed up with a Washington Post ad featuring Steph Curry and 49 other prominent men supporting these proposals. That, too, went viral. We released a study after Labor Day showing that Marshall Plan for Moms had 13 percent national name recognition, which is crazy in nine months. That took me 10 years to get with Girls Who Code.
I want to build a world that acknowledges and values the unpaid labor that mothers do at home. If we're ever going to have gender equality, this is the fight.
From the October 2021 issue of Inc. Magazine