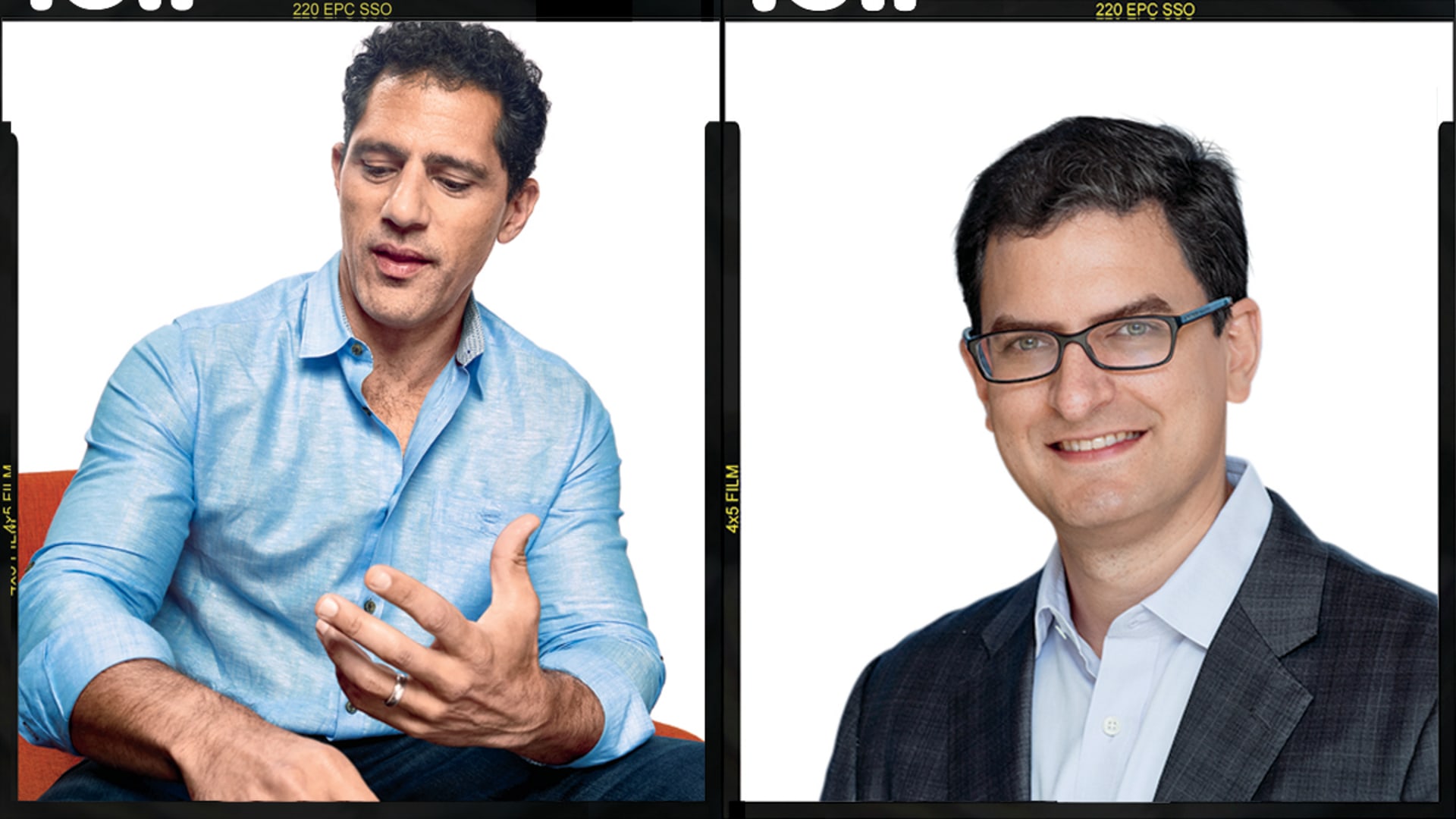 IN 2017, BOSTON-BASED staffing technology firm Bullhorn was in fighting shape. The software maker had 500 employees and customers in approximately 150 countries. There was just one problem. Bullhorn was essentially a single-product company, generating the bulk of its revenue from Bullhorn ATS & CRM, its applicant tracking system, launched in 2001, which lets clients manage the entire recruitment process from a single interface. Though Bullhorn had grown significantly since its founding in 1999, co-founder and CEO Art Papas had visions of running a billion-dollar business, and growing through customer acquisition alone wasn't going to cut it. He wanted to get there faster.
Ryan Hinkle, a managing director at the New York City-based private equity and venture capital firm Insight Partners, had the same vision. He considered Bullhorn a "great business" but one that could accelerate growth by building out its product line and doubling down on the acquisition strategy that had worked well for the company in the past.
"Most firms said, 'I like one strategy or another,' " says Papas. "Insight said, 'Why shouldn't we do both?' "
In October 2017, Insight acquired Bullhorn from its existing private equity owner, Austin-based Vista Equity Partners, for an undisclosed sum. And when it did, Hinkle told Papas, "In these next three years, you might accomplish more than you've done in the prior 18 combined."
He wasn't joking. Under Insight's ownership, Bullhorn acquired six additional companies, starting with Peoplenet, a cloud-based time and attendance system for staffing firms and hourly workers, as well as other workers in the health care and hospitality industries. Talent Rover and Jobscience, two recruitment software firms Bullhorn acquired in 2018, now account for 15 percent of the company's new sales each year, according to Papas. Invenias, a U.K.-based executive-search platform acquired in July 2018, expanded Bullhorn's global footprint. Today, Invenias is generating year-over-year growth of 25 percent, according to Bullhorn.
Fatigued from acquiring so many com­panies so quickly, Papas would occasionally suggest waiting six months before making another acquisition. Hinkle's typical response was, "If something interesting comes up, let's be aggressive and buy when it happens."
Insight also invested $10 million in building a new cloud-based staffing software product, Bullhorn One--a product that has already become, according to Papas, a $10 million-plus recurring revenue business.
By 2020, Bullhorn had challenged perceptions about its total addressable market and expanded its product line beyond just front office software. In terms of sales, Hinkle's prediction about what the firm could accomplish had proved prophetic. Bullhorn will generate more than $300 million in annual revenue in 2021, according to Papas, up from $124 million just four years ago. Insight was also successful in growing Bullhorn into an attractive acquisition target for another PE firm that will help the company continue to scale. In September 2020, Greenwich, Connecticut-based Stone Point Capital acquired a portion of Insight's stake in Bullhorn.
It has, in all, been quite a three-year run. Bullhorn is definitely no longer anything like a single-product company. And though Papas hasn't yet reached his goal of heading a billion-dollar business, he's more than satisfied with what Insight helped him accomplish. "We're thrilled to be growing so quickly," he says, "and across so many dimensions."
EXPLORE MORE Founder-Friendly Investors COMPANIES
From the October 2021 issue of Inc. Magazine