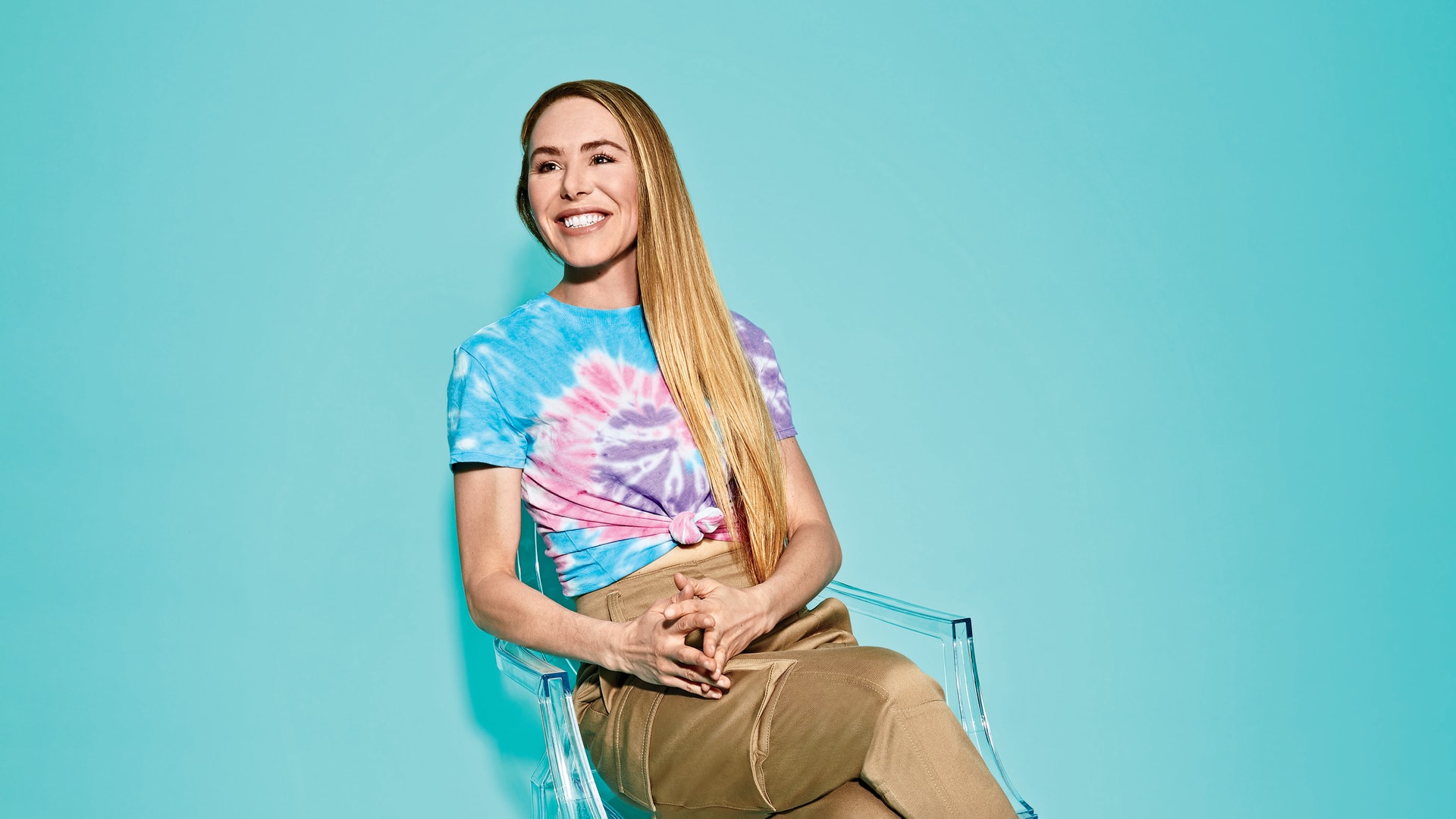 Michelle Longmire co-founded Medable in 2015, but it wasn't until the Covid-19 pandemic that the drug-development software platform came into its own. Medable's technology helps pharma giants such as AstraZeneca administer remote clinical trials and navigate the complications of pandemic shutdowns, saving time, money, and lives. The company's valuation leapt from around $100 million to $2 billion in just 18 months, and it has raised more than $300 million in venture capital this year. Now Medable must scramble to keep up with demand. --As told to Tom Foster
Before becoming an entrepreneur, I was a practicing dermatologist and postdoc researcher at Stanford, searching for identical twins with a condition called systemic sclerosis, a rare autoimmune disorder. But to find those study subjects, I needed to connect with anyone in the world living with this condition and find a way to stream data from their daily lives. I realized the barriers I faced could be overcome through technology, though I didn't have a clue how hard it would be to build a company around that. I just believed the tools should exist.
I also believed that discovery and invention didn't have to be confined to the ivory towers of academia. Entrepreneurship was a perfect fit for me because I played Division 1 soccer in college, a setting where hierarchy didn't matter. You just get on the field and work toward a common goal.
Today, Medable's mission is to accelerate the timelines for new therapies. We help speed clinical development, which determines whether a medication is safe, effective, and beneficial to patients. Right now, we're seeing an explosion of science, such as mRNA technologies for fighting Covid and their application to other viral diseases and even oncology. Now that we can literally print drugs through synthetic biology, the biggest bottleneck is the clinical trial process.
Until recently, if you wanted to participate in a clinical trial, you had to live near the right clinic to get the medication. Medable provides access to anyone in the world who's living with a certain condition. That leads to a radical reduction in the clinical trial timeline -- as much as 50 percent -- which correlates with a reduction in cost.
We were early to the party when we launched. Mobile computing was underutilized in health care, and it was hard for us to show the world that it should be done this way. We had to work day in and day out to keep the company afloat. But that difficult start gave us the experience and time to build the backbone of the technology -- and that became mission critical in the next phase: the era of Covid.
Prior to Covid, 95 percent of clinical trials required people to appear in person. Covid hits, 5,000 clinical trials are underway worldwide, and there are almost no clinics that people can walk into. Some of these drugs have been in development for years, and you've got to keep them going because people are counting on the medications. For some, it's critical to their quality of life, or even their life itself. Within two weeks in early 2020, we were helping pharma companies and clinical research organizations go remote on studies that hadn't been using remote technologies.
Sometimes the physicians, or the whole clinical staff, were stuck in their homes, which wasn't something we had planned for. Our model provided only for patients in their homes. So we adapted. We worked on clinical trials for Covid vaccines and Covid treatments, but also for oncology and heart failure. And we showed that remote access and enrollment could accelerate the timeline of a trial by a factor of three. We were able to test our hypotheses at a scale that was unprecedented.
People saw that this isn't just a Band-Aid specific to a moment in time. We offered them a new methodology that solved some of the critical problems of clinical development.
We always say we're out for radical value creation. Monetary success is a byproduct. Developing a therapy is about a 12-year process that can cost as much as $2.6 billion. If we fast-forward a decade and there are 50 percent more therapies to treat disease effectively because we were able to take the timeline down, that means there are fewer people suffering in the world. That's the value we are creating.
From the October 2021 issue of Inc. Magazine