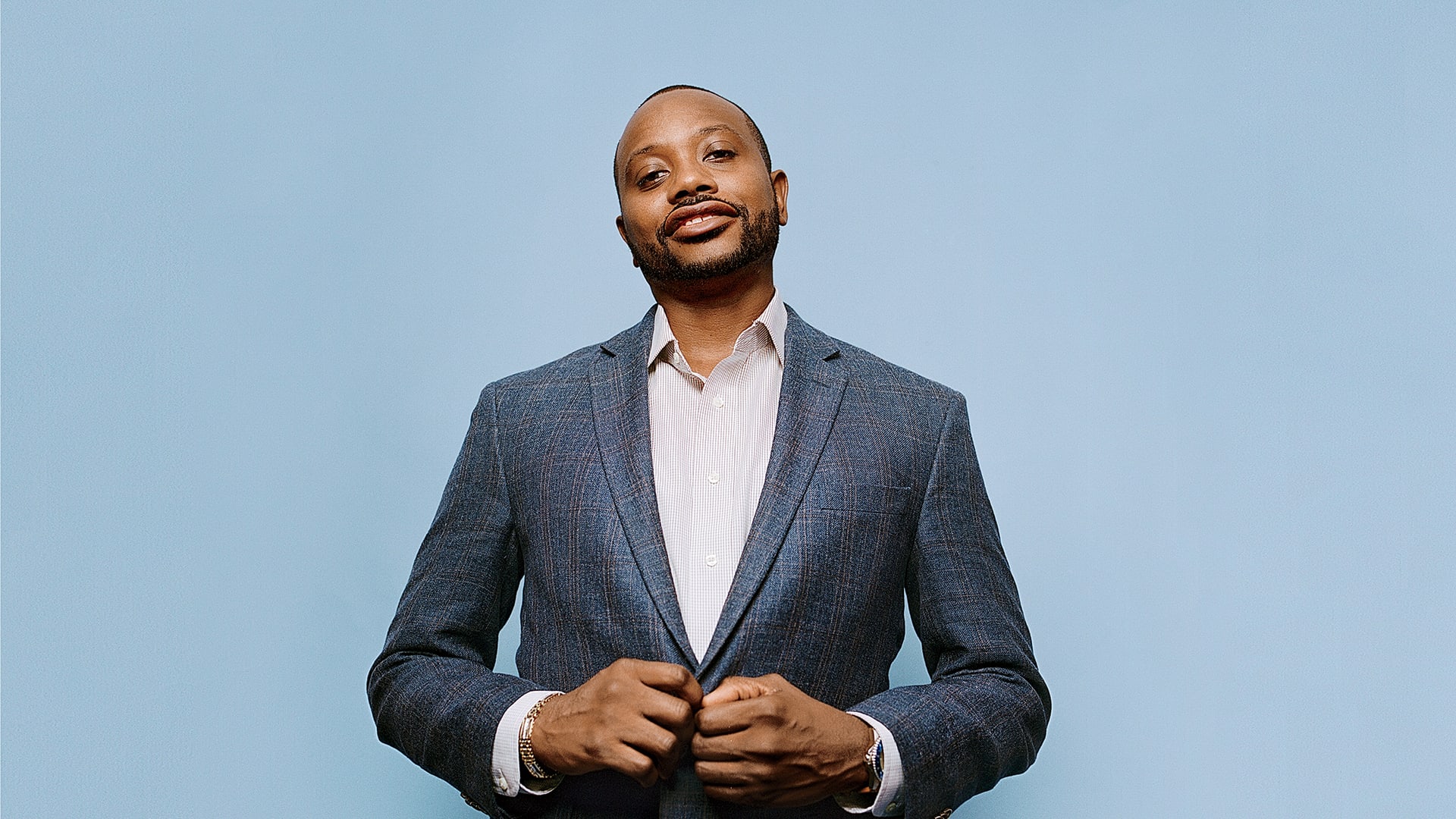 While managing private wealth at J.P. Morgan, Andre Swanston saw clients withdrawing funds to angel-invest in startups. "I thought most of them were the stupidest, worst ideas I'd heard in my life," he says. Spotting an opportunity, he resolved to do a tech startup -- but better. In 2013, he co-founded the Stamford, Connecticut-based data marketplace Tru Optik, which helps businesses target consumers in 80 million homes across streaming services and cloud-based gaming. As the pandemic kept people home and glued to their devices, the company began attracting attention of its own.
Did you raise venture capital to fund Tru Optik?
Through the first two and a half years, we had no traditional VC investment. In fact, a lot of the big blue-chip firms wouldn't even take meetings with me. We were grossly undercapitalized, because the venture community for the most part doesn't invest in people who look like me. I think we had to prove ourselves more than other startups do.
When did you start thinking of selling?
By the summer of 2018, we'd already had several companies approach us. We knew that was a viable path. Then, when the pandemic hit, there was this huge explosion of connected TV and streaming video consumption. We grew in six weeks as much as we had expected to grow in 18 months.
Did the acquisition happen quickly at that point?
Oh, it was a time of huge uncertainty. It was one of the more difficult decisions I've made. We were evaluating some opportunities for a pretty large capital raise to go at it on our own. Then several other suitors were interested in acquiring us. And TransUnion had already invested in us.
Was there a turning point for you, when you knew what you should do?
It was around the time of the George Floyd protests, and I'd been vocal about it. None of the executives from the other companies that were entertaining buying us said anything. The man who's now my boss at TransUnion sent me a supportive message. I remember texting our investment banker and board chairman, and I was like, "Done. Deal's over. This is what we're doing." Emotionally, I made my decision that night. Knowing that culturally it would be a welcoming place for my employees put it over the top for me.
Selling a company is complicated. Get advice from the founders of companies such as Qualtrics, Bonobos, and Chewy at inc.com/exit-interview.
From the November 2021 issue of Inc. Magazine