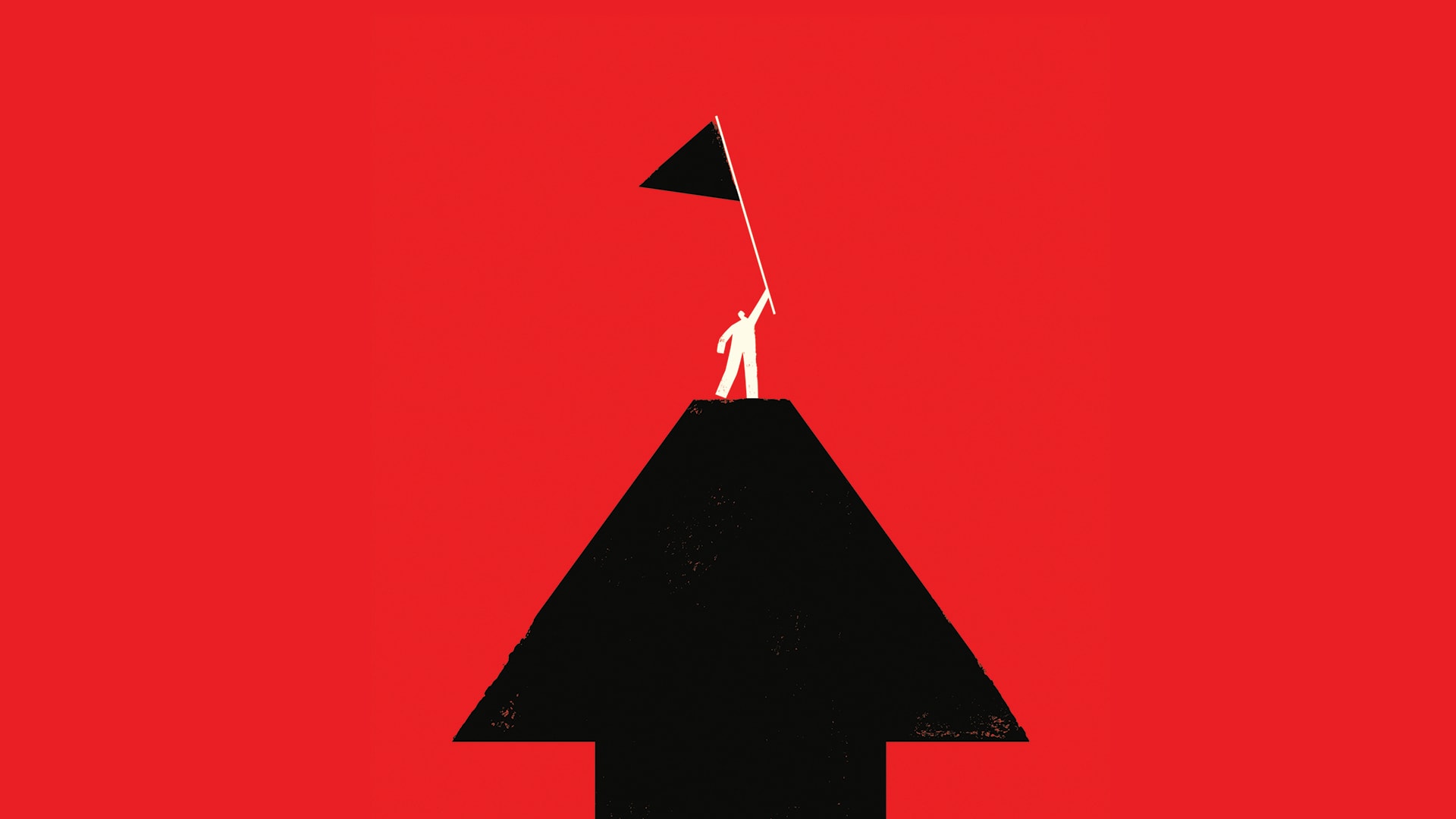 There's no mistaking good leadership. It's canceling a meeting because, frankly, you didn't need to meet. It's making a great hire because good leaders (often) beget good leaders. It's leaving most things up to the team--and making key decisions when it matters. Ultimately, good leaders know when to step in, when to step back, and when to get completely out of the way.
The following 10 CEOs, whose executive acumen landed their firms on Inc.'s inaugural 250 Best-Led Companies list, know this instinctively. Grab a pencil, settle in, and take notes from the masters.
Patrick Spence
CEO, Sonos
No one ever wants to pick a fight with one of the world's most powerful companies--least of all one that's also a partner. But that's just what happened when, in January 2020, Patrick Spence, CEO of speaker maker Sonos, sued Google for patent infringement. "I've had constructive conversations with the big tech companies, but we got to a point with Google when it wasn't constructive anymore," Spence says. Though a United States International Trade Commission judge issued an initial ruling in Sonos's favor in August 2021, Google says it disagrees with the judgment, which will be reviewed by the ITC in December. But Spence harbors no regrets about his executive decision. "I felt, on behalf of all the people and inventors at Sonos, a real responsibility to step up and say, 'This isn't right, Google. You need to either stop copying what we're doing or pay us.' " --Eric Hagerman
Sid Sijbrandij
Co-founder and CEO, GitLab
Getting the most out of a remote workforce, many leaders are now finding, is a tall task. But not at GitLab. Even before the pandemic, the San Francisco-based software developer platform, then with 850 employees, operated remotely across more than 55 countries. Today, the company has around 1,400 full-time employees with a thriving leadership culture that co-founder and CEO Sid Sijbrandij says is baked into the company's employee handbook. An excerpt: "A manager's job is not to just drive OKRs and performance. It is also to attract, engage, and retain top talent team members and maximize their contribution to the group, department, or division. If you are interested in your team members' aspirations and success, you will attract top talent because people will want to work for you." --Amrita Khalid
Emily Leproust
Co-founder and CEO, Twist Bioscience
On paper, Emily Leproust's role as CEO of Twist Bioscience is to guide her company in manufacturing DNA that can be used for research purposes. But that's not what she actually does. Not really. Emily Leproust leads cutting-edge projects; she helps land investors--quite successfully, as Twist has raised $1 billion to date; and she sets the vision and tone for a company that now employs 700 workers. "My job today is very different from when we were a three-person company," says Leproust, who co-founded Twist in 2013. And that's as it should be. "If you're the CEO of a fast-growing company and you're not learning your next job right now, you're not doing it right." True leadership, she says, boils down to being able to step back and answer the question: What will it look like to run a 5,000-person company? And then, once you have that vision, to execute the hell out of it. "I have to start learning that now," she says, "so I can perform at the highest level possible when that day comes." --Kevin J. Ryan
Anne Wojcicki
Co-founder and CEO, 23andMe
The Sunnyvale, California, genetics testing company 23andMe has genotyped about 12 million customers since 2007--a feat that co-founder and CEO Anne Wojcicki credits to viewing failures as learning oppor­tunities. "You should be a constant learning machine," she says. "Totally embrace when something doesn't go right. It's not something to be embarrassed about. Most things in life don't work, and if you don't learn from them, how are you ever going to figure out what does work?" --K.J.R.
Ethan Brown
Founder and CEO, Beyond Meat
It's no surprise Ethan Brown is a health nut. After all, the founder and CEO of Beyond Meat didn't just have a hunch consumers would be into plant-based meat--he knew, personally, they'd eat it up. A vegetarian since high school, Brown is his own target market, which is of great benefit to his company--it sold 73 million pounds of product in 2020. "People want to be around someone who has a strong set of values and who lives their values," says Brown, who wakes at 5 a.m. each day for a cardio workout. "They also need someone they can count on--whether it's to deliver tough information or give guidance." --Hannah Wallace
Jen Rubio
Co-founder and CEO, Away
When she took over as CEO of luggage and travel accessories retailer Away, in April 2021, Jen Rubio knew she had some cleaning up to do. Her predecessor and co-founder, Steph Korey, had come under fire for a brash leadership style that reportedly led to a toxic workplace culture at the New York City startup. The two founders had catapulted onto the scene in 2015 after each had worked stints at DTC pioneer Warby Parker, but running their own show put them on a steep learning curve. "Mistakes are a critical part of building," says Rubio. "It's not necessarily the mistakes themselves that become mission critical, but more so how you handle them as a leader." So what's Rubio's strategy? To approach leadership from a more empathetic and vulnerable perspective. "I try to enter every meeting with an open mind. I listen to the insights of those around me, candidly share when I'm unsure of a course of action, and remain willing to have my opinions challenged and mind changed." --Tim Crino
Arnold Donald
CEO, Carnival Corporation
Knowing when to wade into politics and take on social issues is more art than science, says Arnold Donald, CEO of the Miami-based cruise giant Carnival, which operates nine cruise-line brands globally: "I do try to stay away from politics when you get to parties and that kind of thing, because we have Democratic guests and we have Republican guests, and they're both entitled to their points of view. But I do believe in standing up for things that are fundamentally right." Thus his decision to sign on to a petition protesting a Georgia election law that restricts voting access, which opponents say disproportionately disenfranchises people of color. "In that particular case, I did sign on with other leaders in the business community. One of the most basic rights in a democracy is the right to vote." --Diana Ransom
Jennifer Tejada
CEO, PagerDuty
One of the tech industry's biggest problems is its tendency to get, well, too technical. That's according to Jennifer Tejada. So when she took the reins as CEO at the IT incident management platform PagerDuty in 2016, she made it her mission to speak in plain English--and with empathy--to both customers and her employees. One trick that helped? "I've taken a page out of Jeff Bezos's book and gotten rid of slides in our organization, and I make everyone write narratives," she says. "In addition to being like a very frustrating English class for my executives, it forces clarity of thought: You get only a few pages, and the narrative has to stand by itself and provide all the context, instead of what we tend to do, which is puke out a whole bunch of stuff and leave it to people to distill what's important." It's a win for laymen, and also for PagerDuty's newly minted shareholders--Tejada took the company public in 2019. --Lindsay Blakely
Ed Park
Co-founder and CEO, Devoted Health
Ed Park is a tech guy. Before co-founding private Medicare insurer Devoted Health with his brother, Todd, Ed was CTO, COO, and president of Athenahealth--the health care software firm that was co-founded by his brother and Jonathan Bush. (Todd's also a tech guy, having served as the U.S. chief technology officer during the Obama administration.) But Ed, for one, doesn't credit tech for his company's success, which includes landing Devoted $1.91 billion from investors. Rather, he says, it's all about delivery--as in, how his customers receive the company's services. "We instruct our teams to follow the Devoted Health prime directive: Close their eyes, envision the person they love most in the world, and do what they would do for that person, provided it's within the bounds of the law," says Ed. "The clarity of this prime directive empowers our teams to act and innovate swiftly." --Brit Morse
Michelle Zatlyn & Matthew Prince
Co-founders, Cloudflare
Since going public in September 2019, internet-security company Cloudflare has doubled its global employee count to 2,000. Good thing: The distributed-work revolution caused by the pandemic brought a wave of digital insecurity, and a surge of ransomware attacks. "What's happened over the past year and a half has just shown how important our mission to build a better internet is," says Michelle Zatlyn, Cloudflare's co-founder, president, and COO. Adds co-founder and CEO Matthew Prince: "It's not a slogan we paint on the walls; it's something we live every day. During this challenging time, the world has needed the internet more than ever before--and that fact has rallied our team." As for their leadership? Zatlyn demurs: "It doesn't matter how good Matthew and I are anymore. It's: How good are our leadership teams? And how good are their leadership teams?" --Christine Lagorio-Chafkin
Correction: An earlier version of this article contained an out-of-date funding total for Devoted Health. As of publication, November 2, 2021, the company had raised $1.91 billion from investors.
EXPLORE MORE Best-Led Companies COMPANIES
From the November 2021 issue of Inc. Magazine