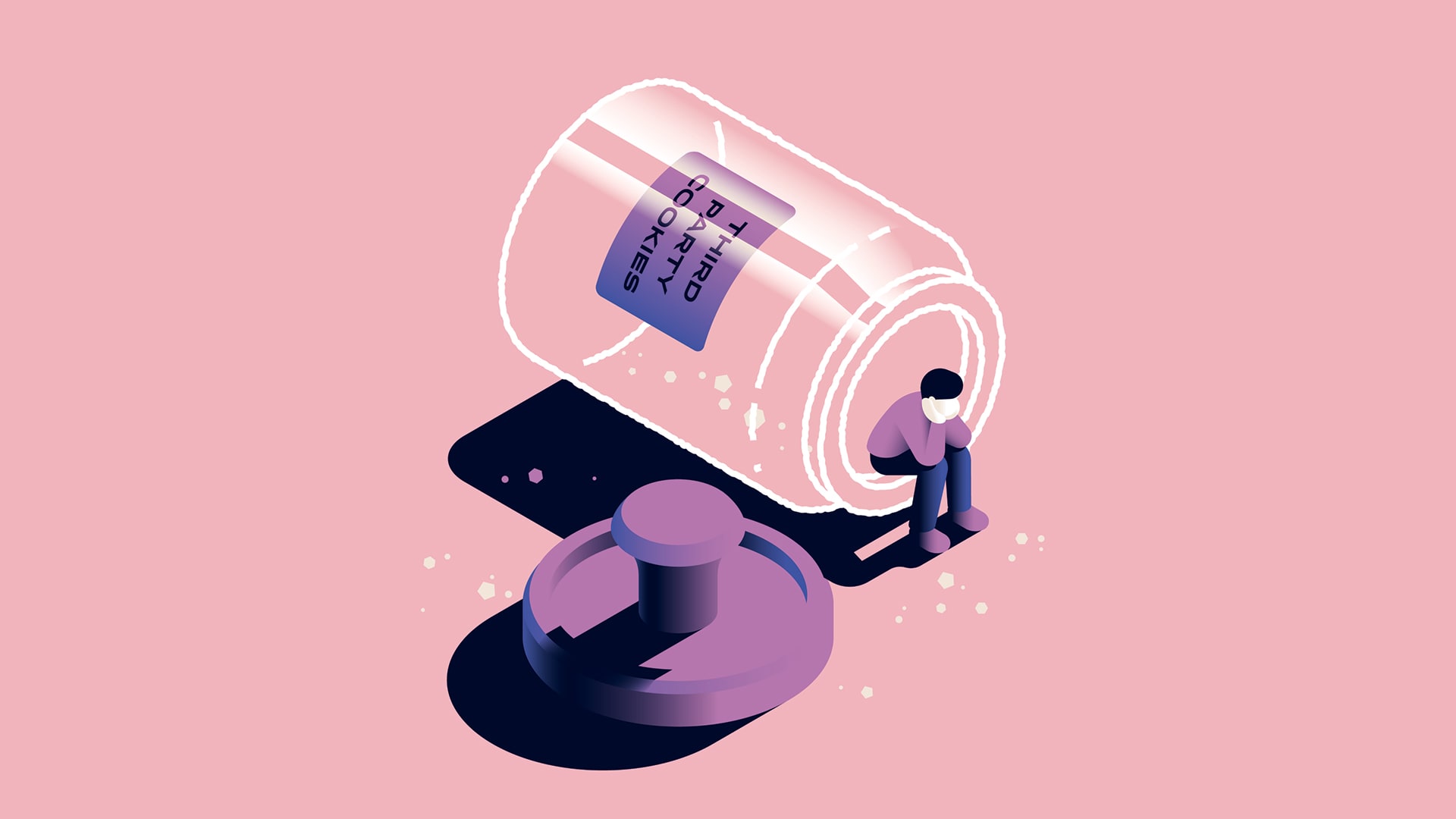 In the spring of 2016, when the European Union first introduced the General Data Protection Regulation (GDPR), savvy marketers began preparing for the inevitable demise of third-party cookies. Since then, such methods of tracking online customers have been getting gradually phased out by internet browsers. Now they're set to be fully eliminated in Google Chrome by 2023--and businesses that used to binge on them must find other means of targeting and engaging their audiences. "In the past five years, it's like we've been in a boxing ring," says Diana Lee, co-founder of digital advertising firm Constellation Agency, of the battle to stay ahead of the changes. "To fight back, you have to innovate." Here's how to do just that.
Synthesize existing data
Zero-party data (information that customers provide directly to companies) and first-party data (which is derived from users' behavior on a company's site) are, by the universal consensus of marketing pros, the recipe for the future. "More often than not, we get so lost in the yield management that we forget we have users coming to the site interacting with content on a daily basis," says Addy Atienza, director of programmatic strategy at the content technology platform Ex.co. Companies can learn a lot about their customers just by analyzing data they already have. For example, by observing the "microbehaviors" of consumers on a website (what they click on, add to their carts, etc.), businesses can improve their user experience and draw more repeat visitors, explains Lucie Buisson, chief product officer at experience analytics platform and microbehaviors data provider Content­square. To do that, you might need a vendor like Derek Slager, co-founder and CTO of enterprise consumer data platform Amperity, which can help visualize all your data on one platform.
Find new targeting strategies
To draw in a new audience from social media, Lee recommends using interactive, immersive ad units to create a "thumb-stopping" experience for viewers. In other words: Step up your ad game by using more video ads, which tend to create longer engagement than static photos. Pair that strategy with relevant keyword targeting. Jenny Mallory, paid media director of digital marketing firm Vizion Interactive, recommends using tools like SEMrush to find keywords with high search volume that are relevant to your products.
Get personal with customers
By directly surveying users, even a small percentage of them, you can readily acquire valuable data that will help you understand your demographic, says Mike Audi, founder and CEO of data privacy app Tiki. And to get users to share this data, Mike Provance, CEO of the growth marketing company 3x3, suggests providing an incentive: a more personalized experience, a discount code, a rewards program, etc. All of which can help your customer feel less like a data set and more like, you know, a customer.
From the November 2021 issue of Inc. Magazine