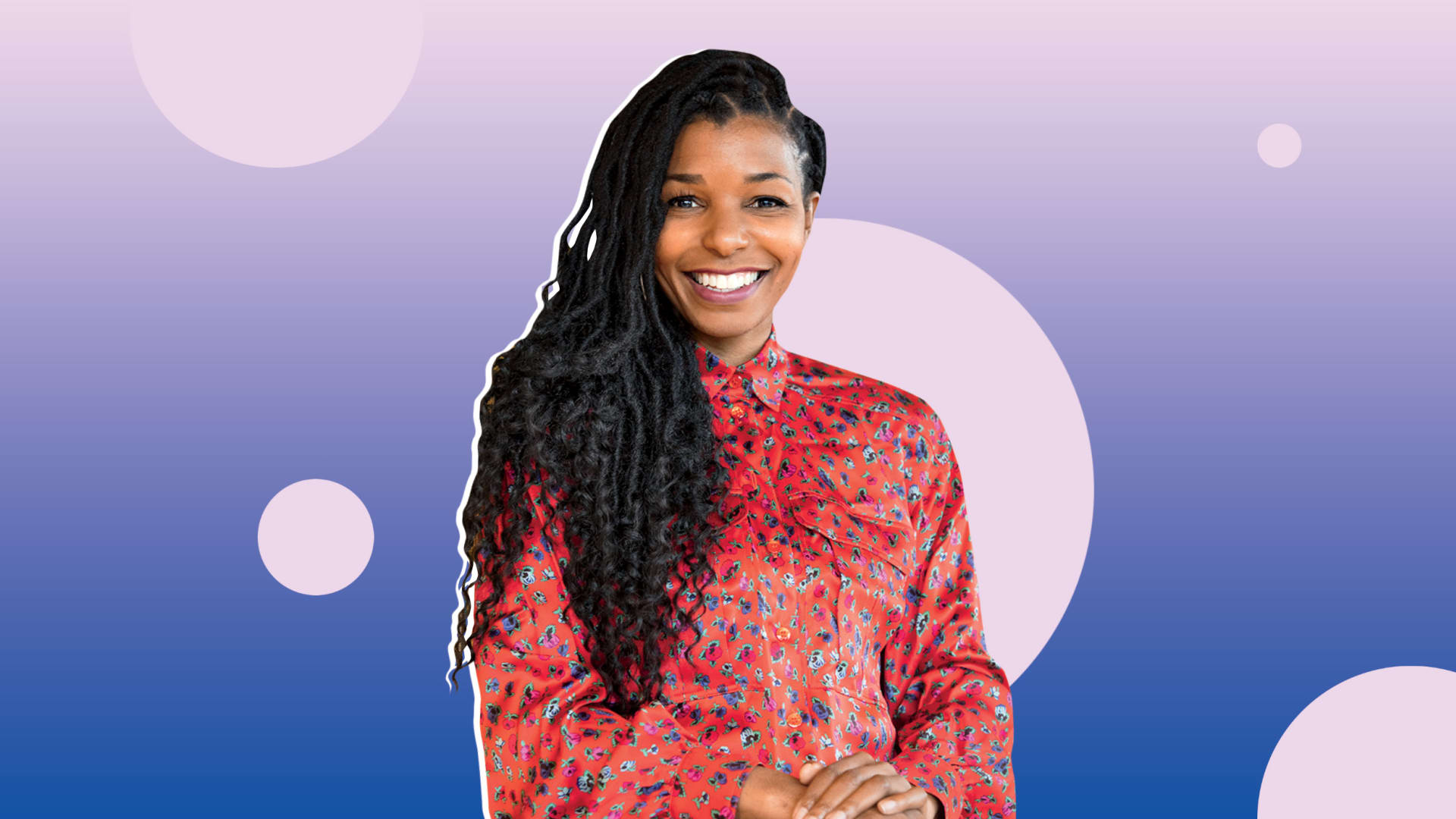 Kimberly McGlonn knows the power of a good story.
In July, the education PhD and English teacher-turned-entrepreneur won first prize in the Small Biz Challenge, hosted by Inc. and the UPS Store. In doing so, she secured $25,000 for her company, Grant Blvd, a Philadelphia-based sustainable ­apparel startup that makes and sells upcycled clothing and accessories. And what set her apart in the competition was universal--deft improvisational skills and fluency with her business and its mission.
"It's about owning your 'why' and using your business to align with your life and your sense of purpose," McGlonn says. "Not only will you attract people who respect what you're aspiring to build, but you'll attract loyal customers as well."
But the ability to spin a good yarn was only part of what helped McGlonn craft a winning pitch. In addition, there was Grant Blvd's social mission of sus­­tainability--using ­up­cycled garments rather than pumping out fast fashion--and its commitment to finding value that others overlook. Besides two full-time employees and six part-timers, Grant Blvd relies on formerly incarcerated contract workers to sew garments made with materials from secondhand stores and scrap. McGlonn says she recruits from within halfway houses and work-release programs with the support of a nonprofit, Sankofa Healing Studio. The effort, she says, is critical for overcoming employment barriers faced by those with convictions.
McGlonn didn't realize this mission until 2016, when, as a high school teacher, she screened Ava DuVernay's 13th, which explores how the American prison system has been used as a means of racial control. She felt moved to address the fallout of mass incarceration. Looking to harness the power of entrepreneurship, the fashion fan launched her company the next year.
Since then, McGlonn has been on a winning streak. Besides the Small Biz Challenge, in which she bested more than 2,000 other businesses, she's also won $10,000 through Beyoncé's philanthropic organization, BeyGood, which partnered with the NAACP to make grants to Black-owned small businesses. McGlonn says she's using the collective funds to invest in equipment and staff.
And, surely, she'll keep on telling her story. You have to, she says, since doing so attracts like-minded folks and creates a virtuous cycle of support: "You really have to surround yourself with a tribe of people who are helping to remind you of your 'why,' so you can stay hungry and stay going after it."
Pitch Perfect
"It's important to be transparent about the challenges you face and the successes that customers can really relate to." --Julie Sullivan Loos, co-founder of Ground Up Nut Butters, a Portland, Oregon-based nut butter maker that hires, trains, and mentors women overcoming adversity and challenges, such as employment gaps, mental health issues, and homelessness
"When pitching or telling your story, number one, you need to know your business and be able to clearly explain what it is that you do. But, also, don't just say what people want to hear. Authenticity will outweigh any kind of seemingly perfect response." --Sammi Bivens, founder and CEO of Digital Marketing Maven, a Dallas-based digital marketing business
From the Winter 2021/2022 issue of Inc. Magazine