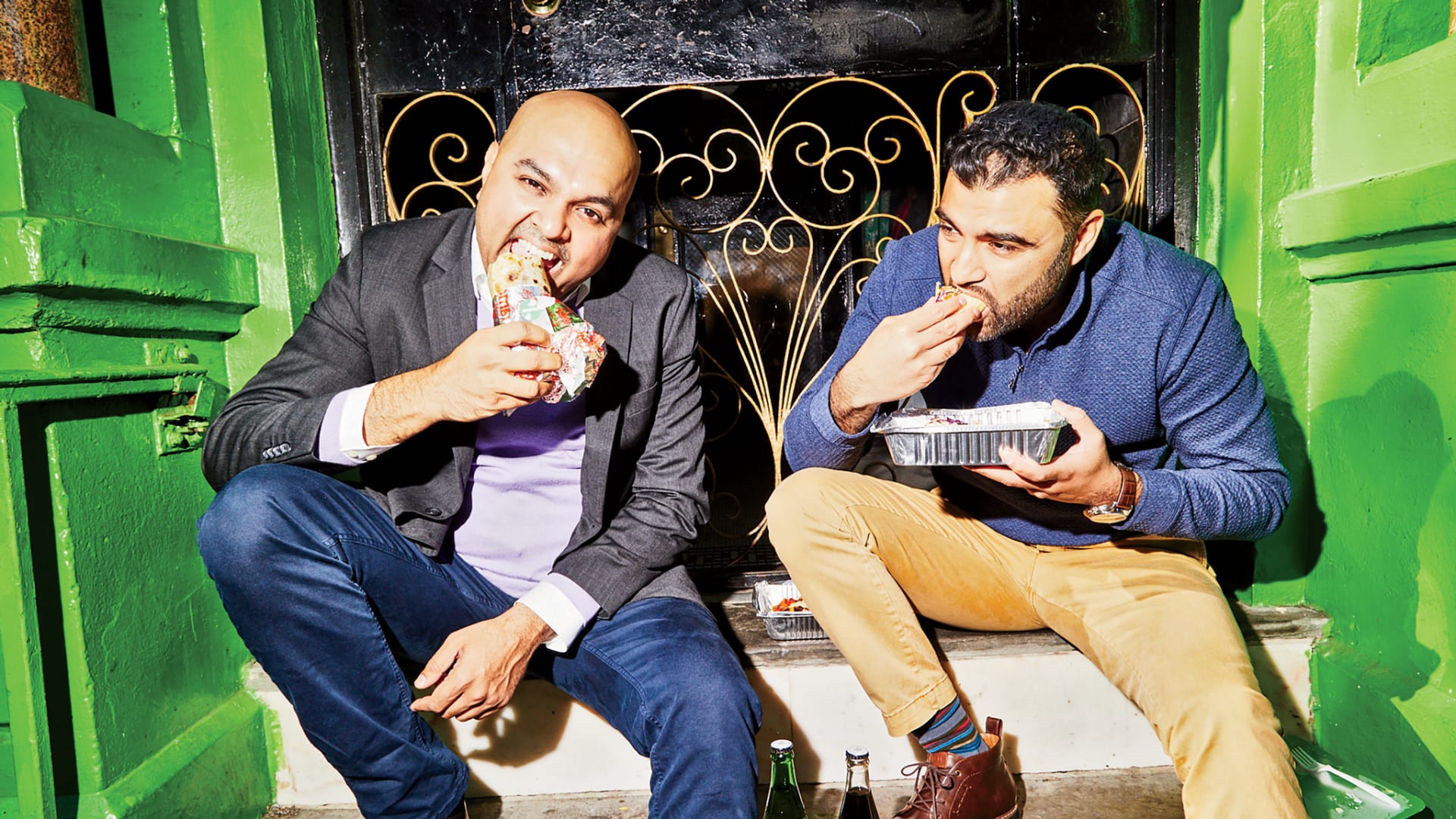 Sharebite is a 2021 Inc. Best in Business honoree. With the second annual Best in Business awards, Inc. recognizes companies that have had a superlative impact on their industries, their communities, the environment, and society as a whole.
New York City-based Sharebite lets corporate clients like WeWork, Coinbase, and McKinsey place large catering orders through its network of restaurants. So when companies sent employees home en masse, so, too, went Sharebite's customers. "I got a lot of calls from people asking: 'What are you going to do? Is the company going to go to zero?'" recalls Rao.
A well-timed $15 million fundraise earlier in the year helped Sharebite avoid such a fate, but also let Rao focus on a bigger mission: supporting his people and his broader community. For starters, he and co-founder Mohsin Memon committed to no layoffs and eliminated their own salaries for half the year. The company also waived commission fees for restaurants on its platform during the same time period. And with the help of its corporate clients, the company helped restaurants fulfill nearly one million lunch orders for first responders and frontline staff at every New York City hospital.
The latter gesture served as a lifeline for hard-hit NYC restaurants, like MakiMaki, which needed to maintain its flow of orders to hospital workers. With a key introduction to one of Sharebite's law firm clients that wanted to help feed hospital workers, MakiMaki's founder Kevin Takarada says his sushi chain helped fulfill about 1,000 more meals, bringing its total up to 3,500 between March and June 2020. "We kept the price to $10 a meal delivered, so there were no profits to be made, but it was enough to keep the lights on and keep people employed," says Takarada.
Sharebite also tripled its donations to City Harvest, which benefits food-insecure children. Since its inception, the company has sent a donation to the organization for every order placed on Sharebite. "We wanted every transaction to result in impact," says Rao. That promise amounted to 400,000 pounds of food to help feed the local community in 2020.
The company also spent time burnishing its business. After an almost complete shutdown of orders in March and April, business started to come back in May--with a little more coming back each month until July, when a critical mass of corporate clients returned to their offices. Last fall, Sharebite launched an initiative called Sharebite Stations in which companies could pool their orders for select vendors on the Sharebite platform and receive the orders at a single location in each company's building. The effort offered variety, while effectively eliminating the need for workers to leave the office and come into contact with others. "Even companies that historically never really fed their employees have signed on," says Rao. "On its own, [Sharebite Stations is] a complete rocket ship."
Indeed, far from going to zero, the company ended the year with contractual revenue up more than 400 percent. But that's not what makes Rao most proud. "We referred to our team as a family since day one," he says. "And we've behaved like one, even when it was not very convenient to do so."
EXPLORE MORE Best in Business COMPANIES
From the Winter 2021/2022 issue of Inc. Magazine