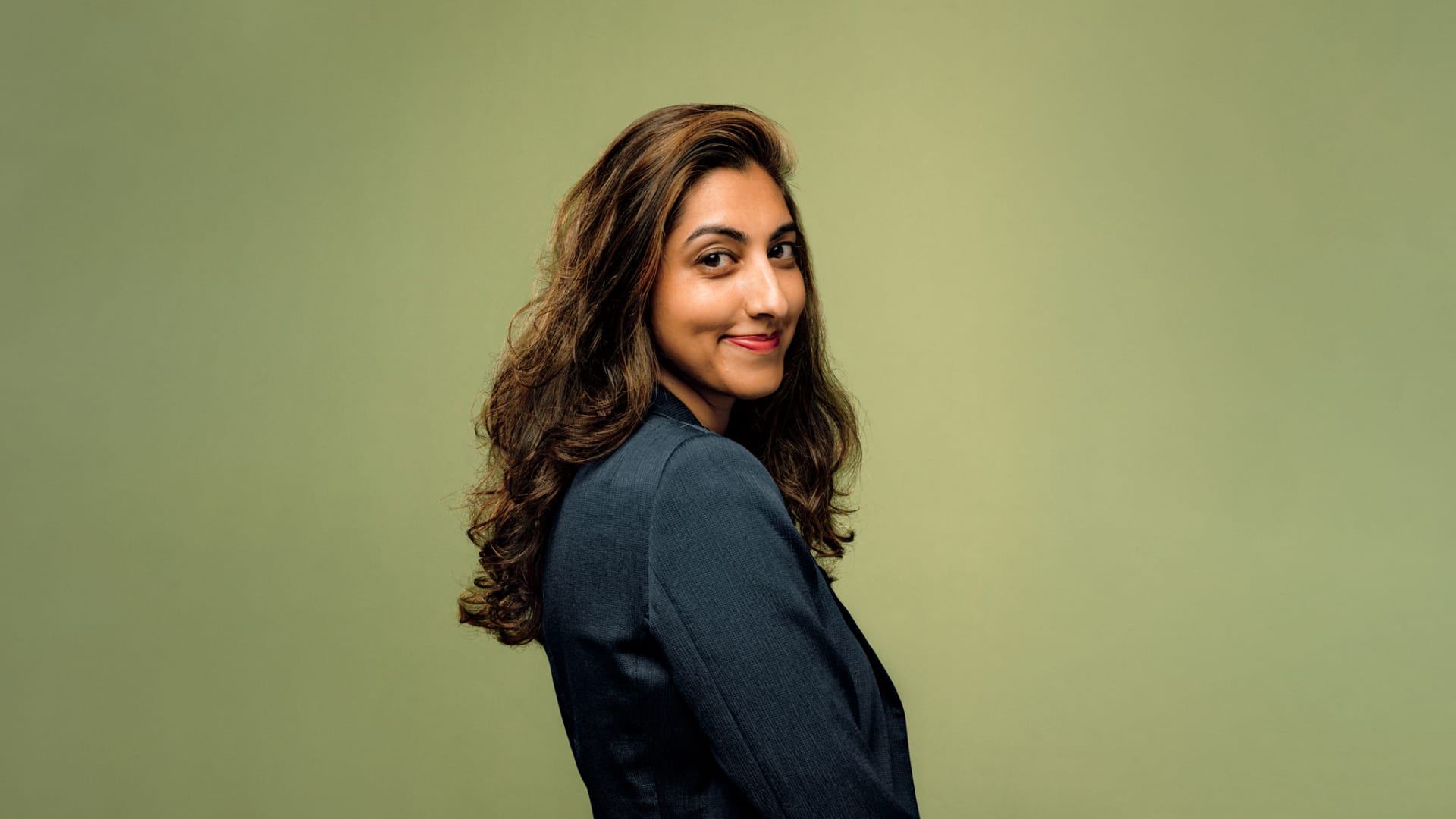 Luvleen Sidhu was just 28 when she founded BankMobile with a lofty mission: to reinvent banking for millions of Americans through the power of tech. The 2015 launch presciently anticipated the coming rise in mobile banking, and six years later the Radnor, Pennsylvania-based business merged with a special purpose acquisition company (SPAC) in a transaction worth $150 million. That made Sidhu the youngest female founder and CEO ever to take a company public at the time, and led her to even grander goals: Still at the helm of the company--now called BM Technologies--she says she wants to "create ripple effects and inspire other women." Here's why you should put your money on her to do just that.
The digital banking market is pretty crowded these days. Your company is on pace for nearly $100 million in revenue in 2021. How does BM Technologies succeed there?
We have a direct-to-consumer strategy, but we also allow nonbanks and large brands to launch their own digital banks--so we're essentially B2B2C. We have higher education institutions as our clients, allowing us to reach one in every three college-bound students. In all, we have about two million account holders, and we're one of the first neo-banking fintech firms to be profitable.
How did you know it was time to go public?
We were incubated by a larger bank and always knew we'd have to divest from it. We were open to many options, whether that was going public or a merger. We were getting close to a strategic merger, but then Covid hit and it didn't come to fruition. Soon after that, we started talking with a fintech-focused SPAC that was looking for an opportunity to play in this space. It was the right timing. It felt like destiny.
Why did you ultimately decide a SPAC listing was the right move, as opposed to a traditional IPO?
SPACs provide an efficient way of going public--the whole process took only about eight months. You also have an investor that knows your space, which can help get you a strong valuation up front. That said, you should already be profitable or close to it, and not just have projections that you'll be making money five years from now. A lot of the early companies that went public through SPACs had that trajectory, and that's why SPACs have a negative name to some people right now. Over time, there's going to be an understanding that this is for the players that actually have strong fundamentals.
BM Technologies went from $960 million in deposits in 2020 to $1.6 billion in the first half of 2021 alone. What opportunities has the deal unlocked for your company?
We now have access to public currency, so we can be opportunistic about mergers and acquisitions, and we can attract and retain talent by offering equity. The results are already there. Our Q1 and Q2 revenue was up 40 to 50 percent year over year. However, you don't run a company for quarter-to-quarter results. We're really building something here.
From the Winter 2021/2022 issue of Inc. Magazine