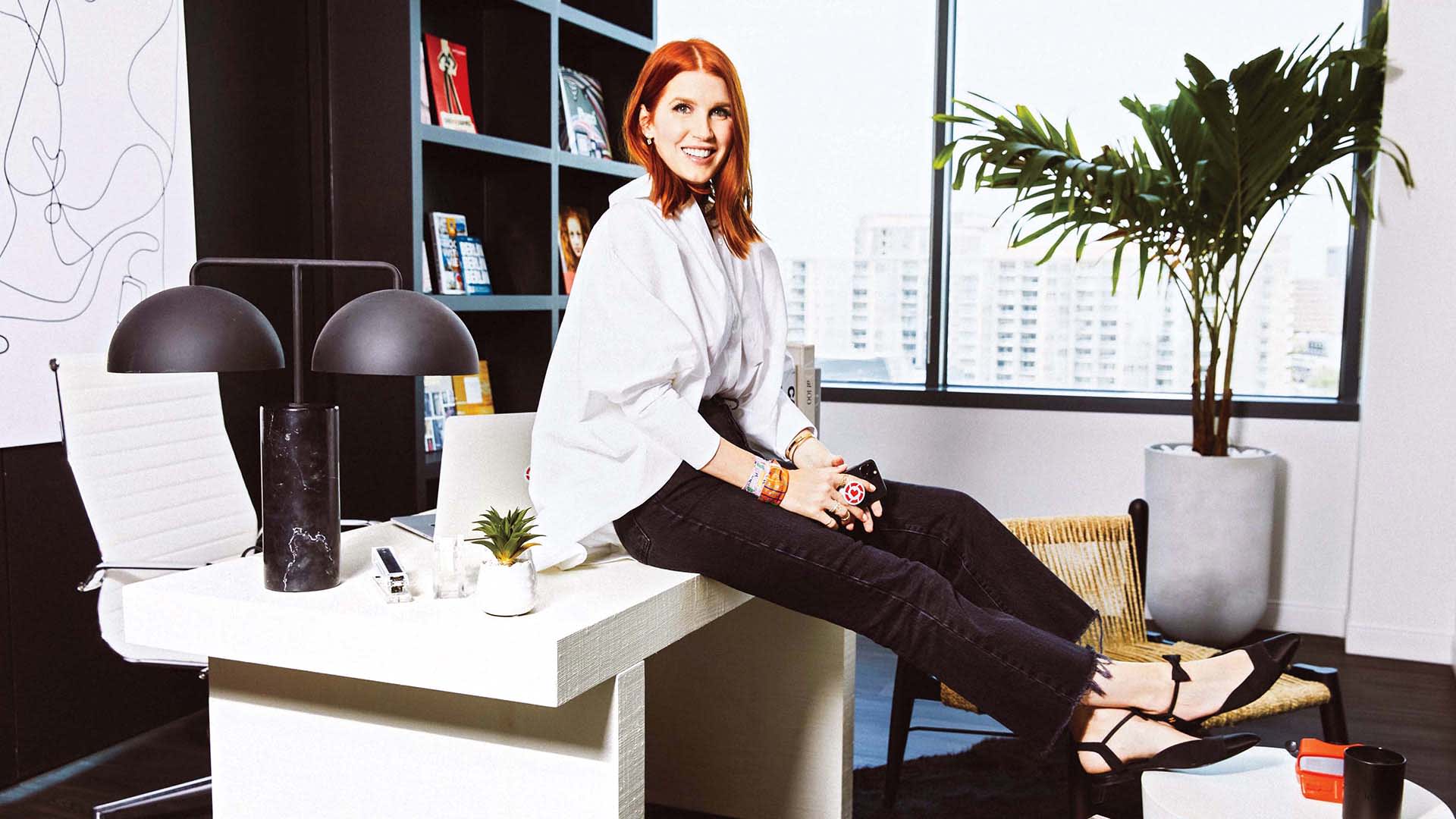 Amber Venz Box was a designer and personal ­shopper-turned blogger when, in 2011, at the age of 23, she founded the influencer-commission network RewardStyle. By 2021, the Dallas-based company had expanded into a global influencer-­marketing platform, rebranded as LTK (short for ­LikeToKnowIt), and earned a valuation of $2 billion. As the com­pany morphed, so did the founder's sense of its purpose. --As told to Christine Lagorio-Chafkin
I grew up believing that success should be highly visible. And my professional experience prior to LTK was in communications. So, in the company's early years, I needed to have press and awards, to have celebrities using our products, and to have the right investors. I'm embarrassed to say that early on, almost half my time was spent working maniacally to achieve those things.
Then, a few years ago, I was speaking with a friend who is an entrepreneur further along in his career, James Beshara. I got pretty emotional. I was like, 'I'm just so ... sad. There are so many elements of our business that I've been reaching for and that haven't turned out the way I wanted.' He told me: 'You know, Amber, happiness is your expec­tations minus reality.' That made me think hard about my priorities.
Luckily, while I was out chasing external validation, the business was growing in ways that matter. Relatable people next door were using our platform, and they ended up being the best influencers for us. It was a turning point for me to realize I had been com­pletely wrong. Building a business on others' fame isn't success--it makes you vulnerable.
Once I realized that, we began to focus on freeing ourselves of dependence on any given celebrity or platform and launched our own app. Now, as a leader, I focus on the things that matter. I have to predict: What are the dependencies? What are the on-ramps to our product? What drives people in and keeps them there? And what could change about that?
From the March/April 2022 issue of Inc. Magazine