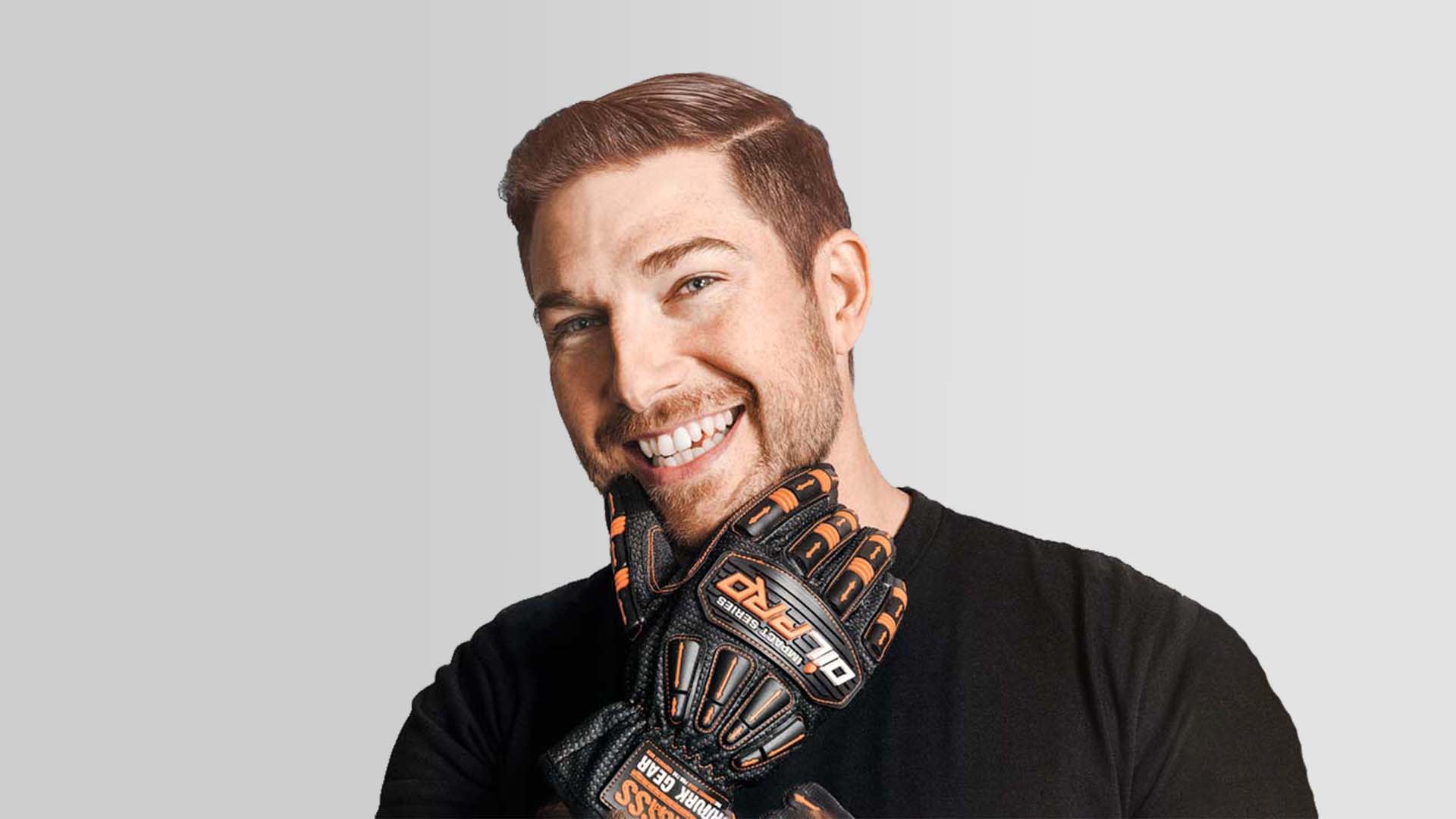 Paul Chittenden, founder and president of Houston-based Bad Ass Work Gear is known for being, well, kind of a badass. The 39-year-old Louisiana native says he once wrestled a hungry alligator off of his fishing boat--but not before opening the gator's mouth and retrieving his friend's expensive buzzbait. He also claims to have been in a 15-on-two brawl with a bunch of cowboys in a Whataburger, but that's a story for another day.
No matter if these end up being tall tales, it's the sort of folksy charm you can expect from a fellow who's worked alongside roughnecks on a Gulf Coast oil rig, a dangerous job which requires toughing out harsh conditions and wrestling with heavy equipment. It was that experience that led Chittenden in 2012 to launch the first incarnation of a brand that would become Bad Ass Work Gear, which manufactures work bags and other apparel for oil and gas workers, along with anyone who may want rugged gear.
He originally named his company Bad Ass Work Bags--a tip of the hard hat to the tough trade. He did wonder, only briefly, if that name might be too vulgar.
Google Ads thought so, and in 2012 banned Bad Ass Work Bags from participating on its ad platform, forcing Chittenden to get creative. He printed up stickers with the tagline "the toughest bags for the toughest men," and handed them out to his buddies, who passed them along to their friends. As one roughneck after another slapped the brand's sticker on their hard hats, word spread on the platforms that mattered--oil rigs--from the Gulf Coast all the way to Alaska. "The name is what really grew us," says Chittenden, noting that the stunt doubled his company's revenue to $120,000 in 2014.
That's not the only guerilla marketing stunt Chittenden's pulled: In 2015, after rebranding to Bad Ass Work Gear, he took over a billboard off of US-90, a main corridor for oil workers traveling to rigs and fields near the gulf coast. The billboard was also--quite purposefully--just a few miles from the brand's biggest competitor at that time, Acadiana Outfitters, which is based in New Iberia, Louisiana. "Anytime a customer would visit them, they'd have to think of us. We're online only, while they have a physical location," Chittenden says, noting that the billboard led to "more than average numbers" of orders originating from New Iberia.
And in 2016, Chittenden launched an ad looking for employees that were, specifically, "men's men" or rugged women. Due to its offensive nature--Chittenden says it was meant to be funny--the ad earned a half-page feature in the Daily Advertiser in Lafayette, Louisiana, Bad Ass Work Gear's biggest market. And it garnered the attention of job seekers too.
According to the Daily Advertiser's writeup, applicants sent in some unusual cover letters, including this gem: "Every morning I get up and lube my beard with hydraulic oil, brush my teeth with axle grease, and head out for (the) day. ... Every night I come home with dirt under my fingernails while covered in the sweet aroma of diesel." Another applicant wrote that he'd been kidnapped in Albania, and a female applicant wrote that, "I was one of the first women in ... Arkansas to go 8 seconds on the mechanical bull at a dive bar."
Seems like, at least in some industries, it's good (business) to be bad.
From the March/April 2022 issue of Inc. Magazine