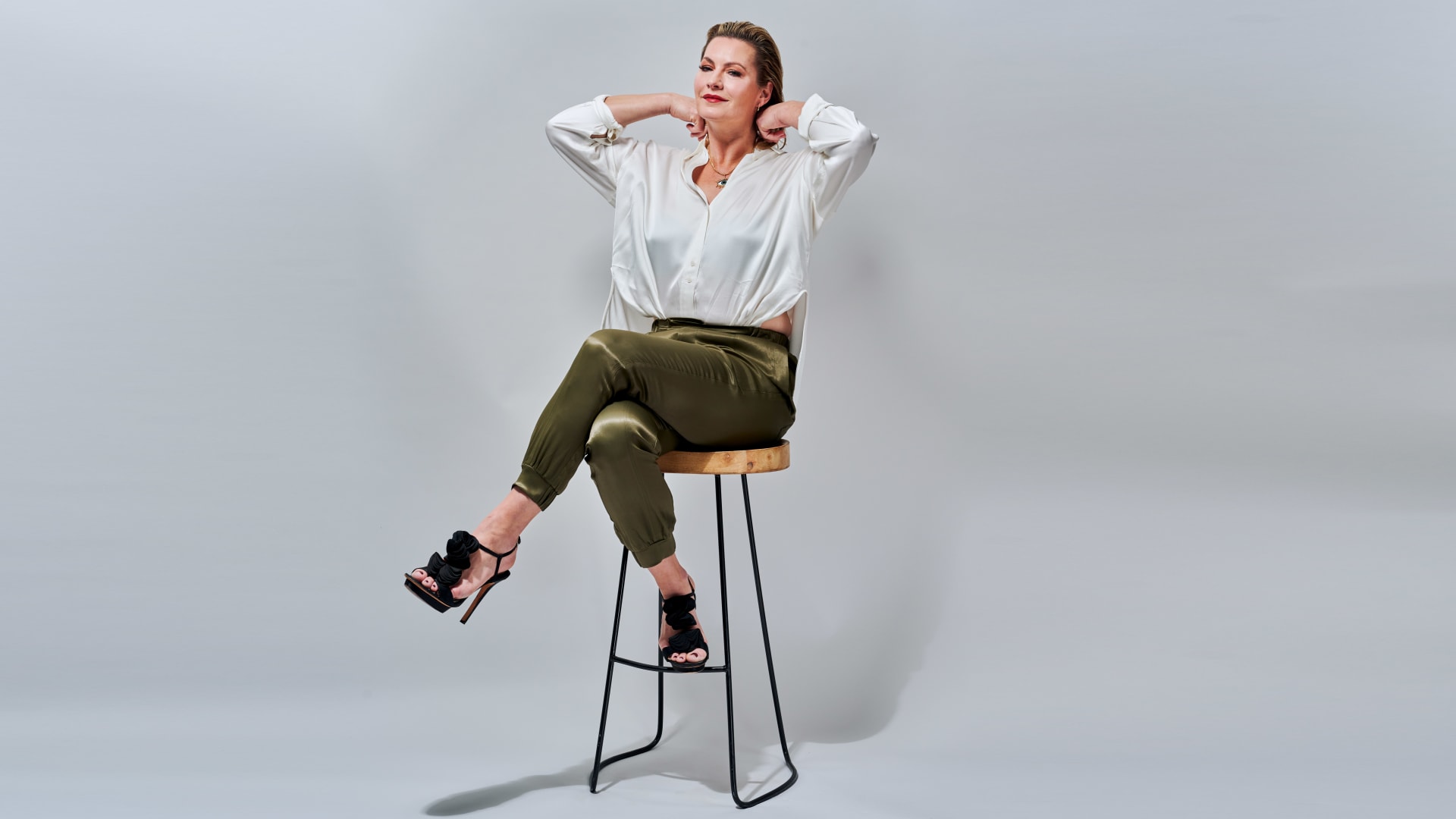 As its name suggests, the Vertical Collective offers to do all things for direct-to-consumer brands, from creative direction and product development to sourcing and logistics. So when supply chains faltered, it threatened to undermine the company's promise to handle everything. Here's how co-founder Katherine Zabloudil (and her Hong Kong-based co-founder, Morgaine McGee) managed to grow revenue for the company exponentially--and land it near the top of Inc.'s ranking of the fastest-growing companies in the Pacific region. --As told to Hannah Wallace
When Hong Kong closed its borders in early 2020, our team couldn't get into Mainland China. Here in the U.S., we couldn't jump on a plane to Kentucky to figure out what was going on with the cotton mills. That's how our business model works: We monitor every step of the process. We had to pivot completely into around-the-clock video calls to make really high-level decisions. It was hard work that required creativity. Typically, you feel the scarf, you feel the hat. You try it on. Everybody in the office--and your client's office--tries it on. And our ability to do that went away. Our solution was to get local teams throughout those areas, here and in Asia, who could physically get into factories and speak on our behalf. We could use their eyeballs. The upshot of it all: We now have a Mainland China office--which was not part of our plan.
We specialize in fashion, home decor, and accessories. We didn't want to get into PPE; nitrile gloves and isolation gowns weren't things we knew anything about. But we started getting barraged with government officials and private companies begging for products. We couldn't just sit at home and be freaked out. We put on our pants and figured it out.
Being on opposite sides of the planet wasn't a problem--it's what we've always done. When our team finishes their day in California, we start sending off communication to the Hong Kong team and they pick up that baton. Then, the Hong Kong team works throughout their day--dealing with the factory, getting us feedback, providing sample timing--and the next morning, they send all the communication back to us. It's a beautiful ecosystem.
Yes, we've had a lot of Covid delays, and we are in perpetual mitigation mode, but our model hasn't changed. If you come to me today and say, "I need 50,000 sleeping bags," tomorrow I can give you an idea of what the materials would look like and a timeline. Being able to deliver has gotten us through the pandemic; our challenge going forward is just keeping up with growth.
EXPLORE MORE Regionals 2022 COMPANIES
From the March/April 2022 issue of Inc. Magazine