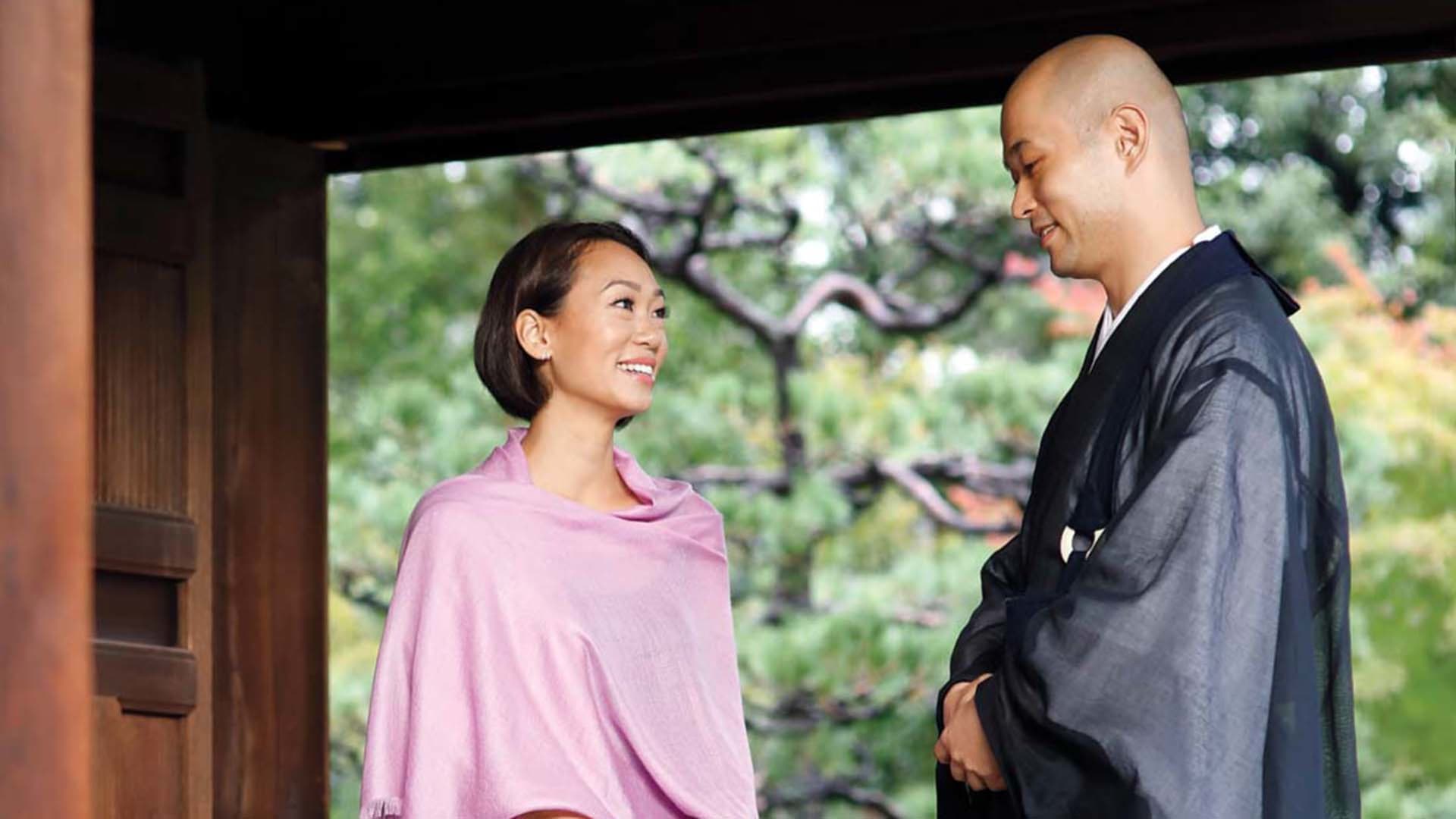 Vicky Tsai, who founded the blockbuster skincare brand Tatcha that's based on Japanese beauty rituals, reflects on lessons learned about business from a past mentor and what she channels when she's feeling overwhelmed. --As told to Melissa Angell
Stress has been a part of my life for a long time. I began my career on Wall Street as a credit derivatives trader, and I was at Ground Zero with my husband on 9/11. He developed an auto­immune disease that lasted for three years, during which time I was his caretaker. This was followed by years of intense work and travel when I was a brand manager for Starbucks International.
Those travels took me to Japan, and over time I fell in love with the country's beauty and culture, especially the focus on connection with nature, on being in the present moment, and the emphasis on generosity, community, and artistry­­. Being there helped me find peace, and I was even able to heal my skin from stress-induced ­dermatitis by using skin care rituals I learned from studying with geishas. Those techniques actually inspired me to launch Tatcha in 2009.
But as the company grew, I found my stress returning. Our growth rate went from 40 percent to 85 percent in the company's first decade, but we couldn't get institutional financing until year nine. Until we did, I worked four jobs, traveled 250 days of the year, went nine years without a salary, and used my parents' retirement savings for capital.
Then, in 2015, Nami Onodera, Tatcha's executive director of brand and culture, brought me to Ryosokuin, a temple in Kyoto. There, I met a Zen monk named Toryo Ito who taught me about meditation and the mind-body connection, which has become a core tenet of Tatcha's philosophy.
One of the most valuable pieces of advice from Toryo Ito came during one of our meditation sessions. I shared with him that I was struggling to keep up with the pace of change at Tatcha. He told me to think of a tree.
Toryo Ito said the most important part of a tree is its roots. The deeper the roots, the higher the tree can grow, safely. The roots keep the tree stable, while the branches are flexible, allowing the tree to withstand gale-force winds. Toryo Ito encouraged me to look at a tree when I feel overwhelmed, to think of my values as the roots, the things that keep me grounded, and to be flexible about everything else.
Since then, every single time I've felt a little off or ungrounded, I look at a tree and think, 'Just be like a tree.'
From the March/April 2022 issue of Inc. Magazine