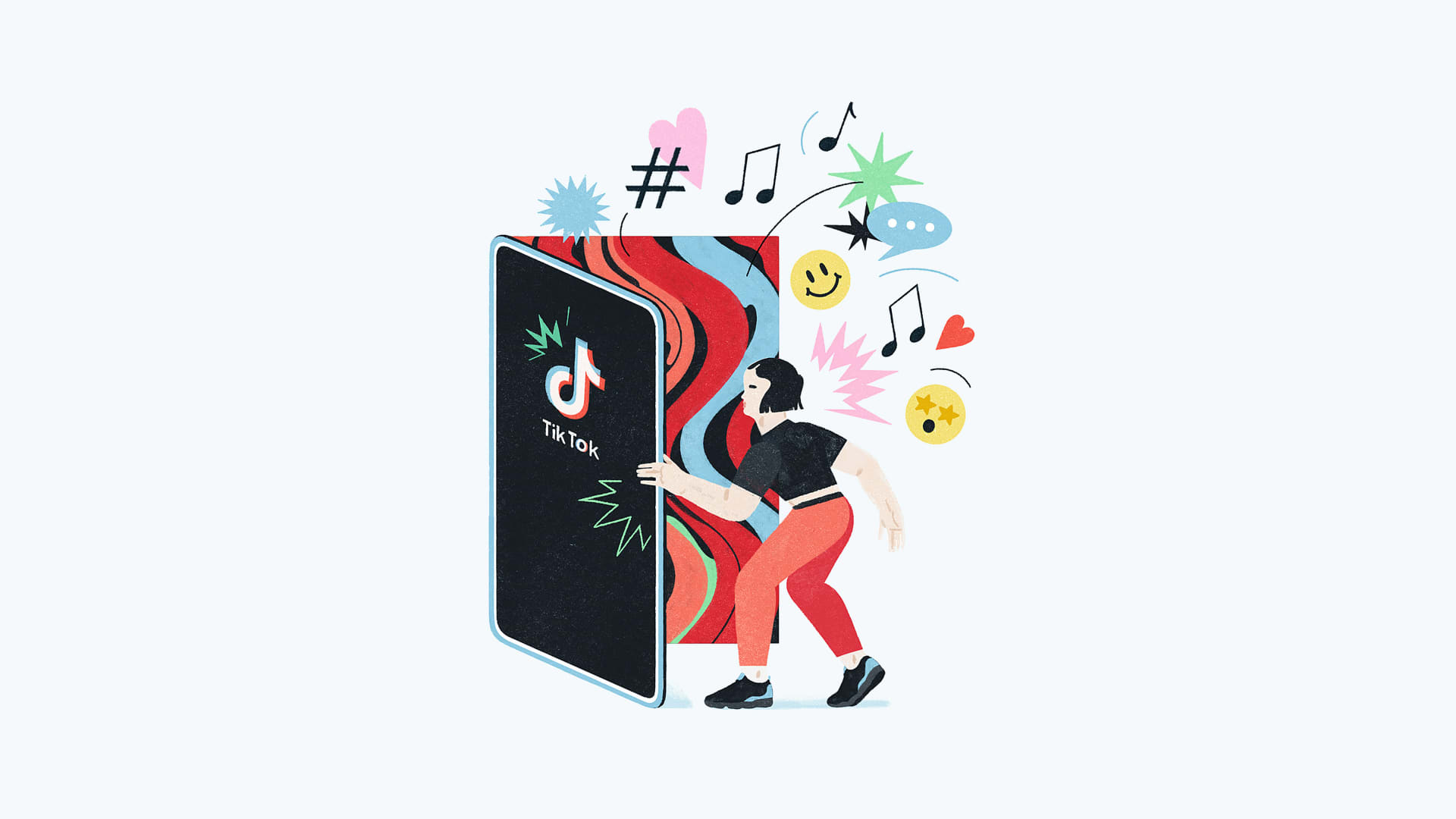 In case you hadn't heard, TikTok's short-form videos are the latest and greatest way (until something else comes along) for businesses to showcase their brand and communicate with consumers--especially those of the Millennial and Gen-Z variety.
Take, for example, Duo­lingo. The language-learning platform's ­account took off toward the end of 2021, when many of its videos--which usually feature the company's mischievous fuzzy green owl mascot­--went viral. Now, 3.5 million TikTok users follow Duo­lingo's account. But to emulate that success, you'll need some strategies beyond boisterous mascots, so we've compiled advice from TikTok marketing experts to help you get some younger eyes on your brand.
1. Be Authentic
"Throw out your brand book," ­advises Evan Horowitz, CEO of Movers+Shakers (No. 78 on the 2021 Inc. 5000). The marketing firm tells clients like E.l.f Cosmetics and Neutrogena that what works on Instagram won't play well on TikTok: "It should feel low-stakes," says Horowitz, noting that TikTok users prefer videos with low production value, and anything that feels too advertorial won't perform well. In fact, he adds, TikTok users want to feel like your brand is a person: "We always recommend using the first person singular in captions."
2. Follow the Trends
Jonathan Chanti, chief growth officer of marketing agency Viral ­Nation Group, advises jumping on daily trends that are featured on TikTok's "Discover" page. There, you can tune into which topics, video soundtracks, and editing formats are grabbing users' attention. Test what works best for your audience, and don't be afraid to experiment. Tracks that have been featured in 10,000-500,000-view videos have the best chance of boosting your TikToks to viral success, advises JT Barnett, founder and CEO of TikTok marketing agency StrategyX.
3. Communicate
TikTok comments are a great way to see how customers feel about your brand. Pinning comments to the top of posts is a great way to showcase authentic reviews and questions, says Chanti. And Horowitz advises commenting on trending posts to snag traffic and followers.
4. Move Quickly
Small businesses can gain an edge on the platform by posting faster than larger brands that need approval ­before sharing, notes Alessandro Bogliari, co-founder and CEO of Influencer Marketing Factory. And posting three to four times a day when starting out can help you find your core demo­graphic--and gather enough data for analytic tools to be helpful, says Brett Mirman, creative director at marketing firm Go Ventures. He adds that you should check your analytics to see what works best, but certain days (Tuesdays, Thursdays, and Fridays) and times of day (6 to 10 a.m. ET; 7 to 10 p.m. ET) are currently optimal for posting.
From the May/June 2022 issue of Inc. Magazine