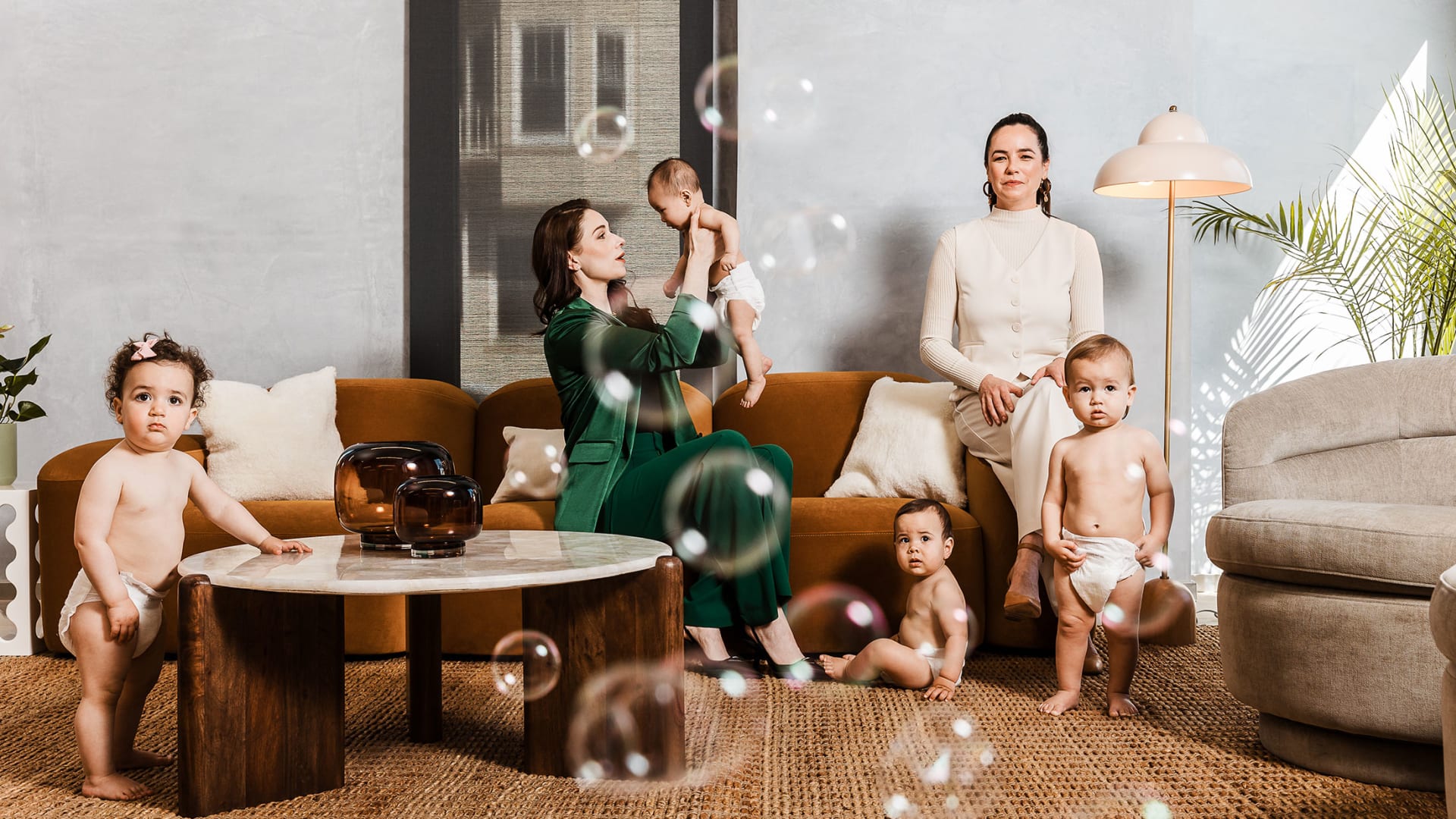 When Laura Modi, 36, and Sarah Hardy, 42, came together to build organic-formula company Bobbie in 2019, they had two babies and two toddlers between them. "This was not young people working 20-hour days in somebody's basement," Hardy says. "The very roots of Bobbie forced us to create an environment in which working parents can be successful."
As Airbnb alumnae schooled in hustle culture, they knew they wanted to set up their company for rapid growth. They also intended to sidestep the fate of com­panies they had seen expand too quickly, only to have to backpedal and reformulate their culture. "That experience informs everything we do, from the way we recruit to how we show up as leaders," Hardy says. "What are the benefits we have? What are the perks?" Both founders have worked hard to answer those questions while building a diverse and inclusive culture. Hiring consumed half their working hours in 2021, as they grew Bobbie from 10 employees to 46 across 16 states. Of today's 55 employees, 91 percent are women and 70 percent are parents.
Bobbie's benefits signal a pro-parent culture and are ever-evolving. On an all-hands Zoom in March, Modi and Hardy announced job security for up to a full year of parental leave, on top of the paid 16 weeks for all new parents. "I got emotional," says Jennifer Kelly, a mom who is Bobbie's Las Vegas-based director of product management. "Knowing you have that support and radical grace when you don't know what your birth experience is going to be like means the world."
Benefits like those at Bobbie don't come cheap, but investors seem to approve. Bobbie recently raised $50 million, for a total of $72 million in funding. (Competition in the $2.1 billion U.S. formula market is fierce, and another organic-formula upstart, ByHeart, raised $90 million last year.) In 2021, the first year Bobbie had product to sell, the direct-to-consumer brand made $18 million in revenue, against a projected $4 million.
All this blossomed from a culture underpinned by a management philosophy with core values that sound like course offerings at some exclusive self-help retreat: Nurture the tension; don't assume; deliver ounce by ounce; be radical. Employees also seem to be motivated by Bobbie's mission to "shake the stigma on how we choose to feed our babies," which will evolve with the launch of a philanthropic arm over the next year.
For Modi, there's no mismatch between the grace and flexibility managers at Bobbie show their employees and the company's rapid-growth goals. She's convinced it's the parents--in all their tension--who have primed the company to scale. "There's nothing like the fire of a load of moms under pressure and doing a million things," says Modi, who herself has given birth to two children since founding Bobbie. "The level of efficiency is through the roof in this company."
EXPLORE MORE Best Workplaces COMPANIES
From the May/June 2022 issue of Inc. Magazine