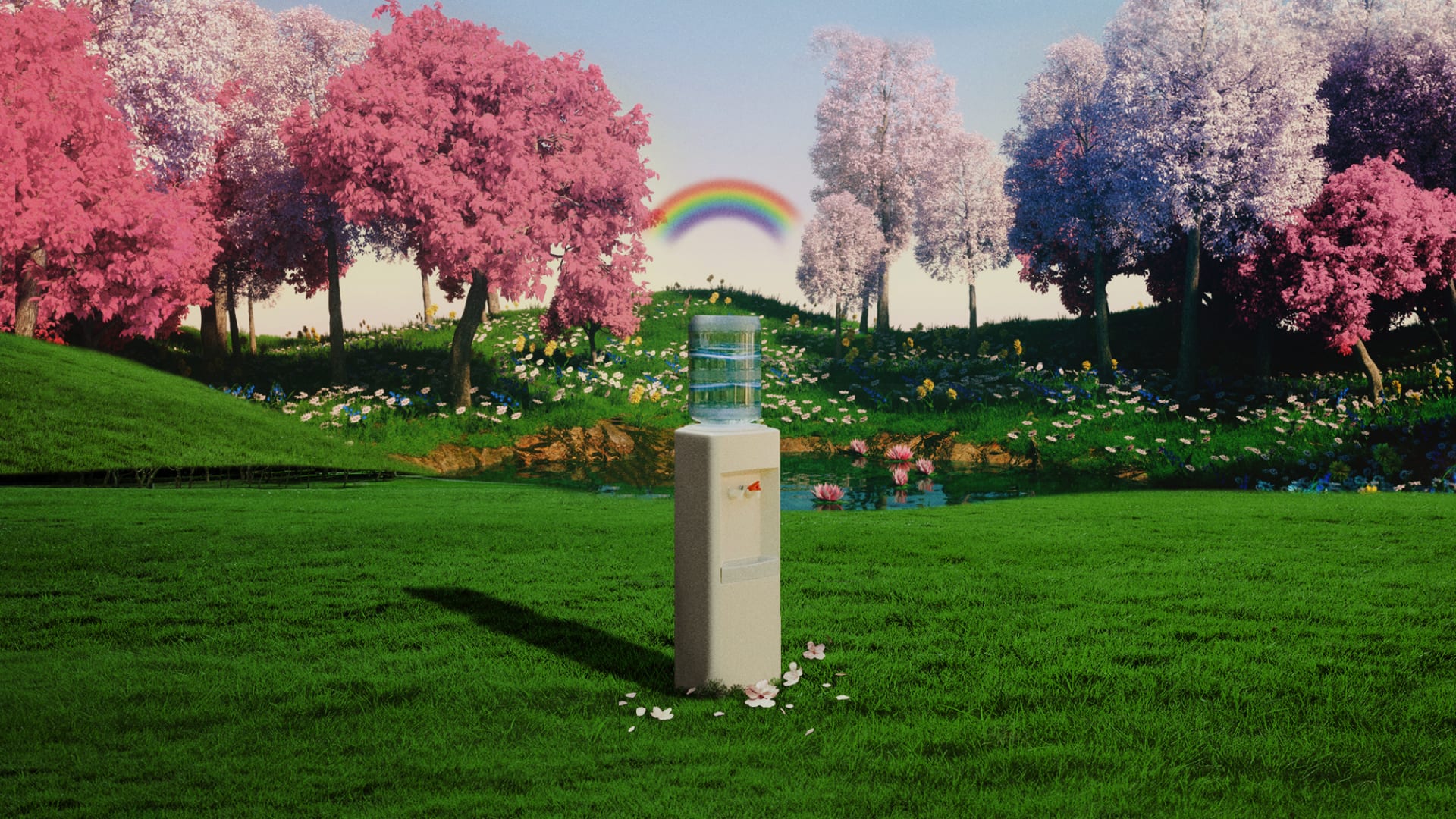 That old business bromide "People are our greatest asset" got stress-tested in 2021. Many companies discovered that their workplaces were wanting when employees started walking, as we saw during the Great ­Resignation. Other businesses managed to boost their people as well as their P&Ls. So what's the difference?
Over the past two decades, startups and innovative entre­pre­neurs have reimagined what a thriving workplace should look and feel like, from the furniture (goodbye, cubicle) to the perks (hello, free food and fun distractions). Then along came the pandemic and chucked that model right out the window of our empty offices--foosball table and all. Employees are tiptoeing back in, but there's no returning to Before Times. Something has shifted. For any business owner steering a company through a moment when anti-work is a thing, it's tricky to know how to manage employees who may have experienced all manner of novel pressures and frustrations.
One thing we can say for sure: It will take more than letting people work from home. In fact, WFH may not be that important to most employees, according to researchers Jason Schloetzer, associate professor at Georgetown University's McDonough School of Business, and Christos A. Makridis of Stanford and Columbia. "We find that employees who always work from home are no more satisfied with their jobs than employees who never do," Schloetzer says. "There's evidence that flex work is lower on the pecking order than things like feeling appreciated at work, having access to training, or being paid fairly."
Certain companies get it. Those adept at reshaping their culture to take care of their talent--physically and psychologi­cally--have found new paths to growth. You can learn a lot from them, and we're happy to make the introduction: Meet the Inc. Best Workplaces of 2022.
The 475 companies on this year's list of places employees love have learned how to thrive while accommodating remote work, office work, hybrid work, multiple time zones, multiple meeting apps, and multiple vaccinations with little fuss or friction--all despite polarizing politics, supply chain breakdowns, and high inflation. Firms like Bobbie, a premium infant formula brand that puts parents first; Chili Piper, a tech company that pays its globally distributed workers to travel and meet in person; and Seer Interactive, a digital marketing agency that has made gratitude a core value--and backs it up with cash.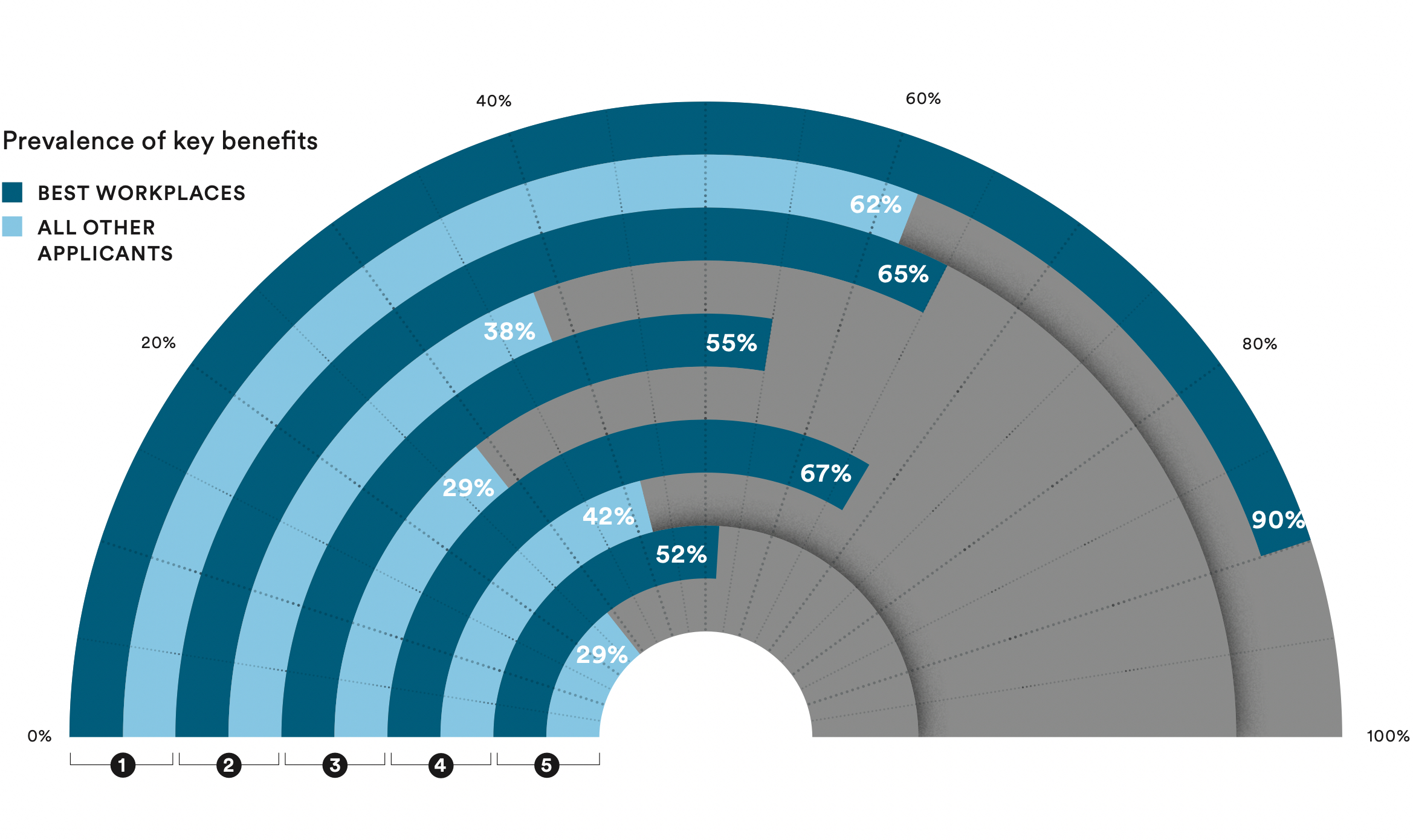 1. Paid paternity leave
2. Unlimited paid time off
3. Employee stock ownership
4. Paid time off for community service
5. Time management and wellness apps or services
Greg Harris, CEO of Quantum Workplace, which crunches the numbers for our unranked list, has seen the secret sauce in the data: "Organizations that have installed feedback loops to understand the voice of the employee and that are managing ­human capital with an emphasis on ­'human' are winning."
Quantum conducted a benefits audit of the applicants and created an employee-engagement index to rank companies based on the responses of nearly 370,000 employees who volunteered to take its confidential questionnaire. To make the list, a company had to hit minimum cutoffs, adjusted by company size.
While previous editions of our Best Workplaces rewarded companies that offered fun perks, some of the most popular additions to this year's list focus on wellness, particularly mental health. Whether it's through a meditation app such as Headspace or Calm or more formal programs, paying attention to employees' mental well-being has moved ahead of kombucha on tap.
One of the loudest signals in the noise is pay. Inflation is on workers' minds, and after two decades of modest hikes in real wages, it's no surprise they want better compensation; 55 percent of this year's Best Workplaces offer employee stock options, versus 29 percent of the also-rans. Sharing the wealth with those who've shared the strain of the past two years is a clear way to distinguish your business.
There's a greater emphasis on not working, too. Unlimited paid time off was one of the fastest-growing benefits in 2021, offered by 65 percent of BWP companies, up from 38 percent the prior year. Some are going a step further by making their workers actually use their PTO: Hospitality app SevenRooms requires employees to take five consecutive days off so they get a well-defined break. Damn employees. You try to give them time off and all they think about is putting in more effort.
But that's exactly the attitude fostered by the leaders of companies on the Inc. Best Workplaces list. People work for them not because they have to, but because they want to.
EXPLORE MORE Best Workplaces COMPANIES
From the May/June 2022 issue of Inc. Magazine