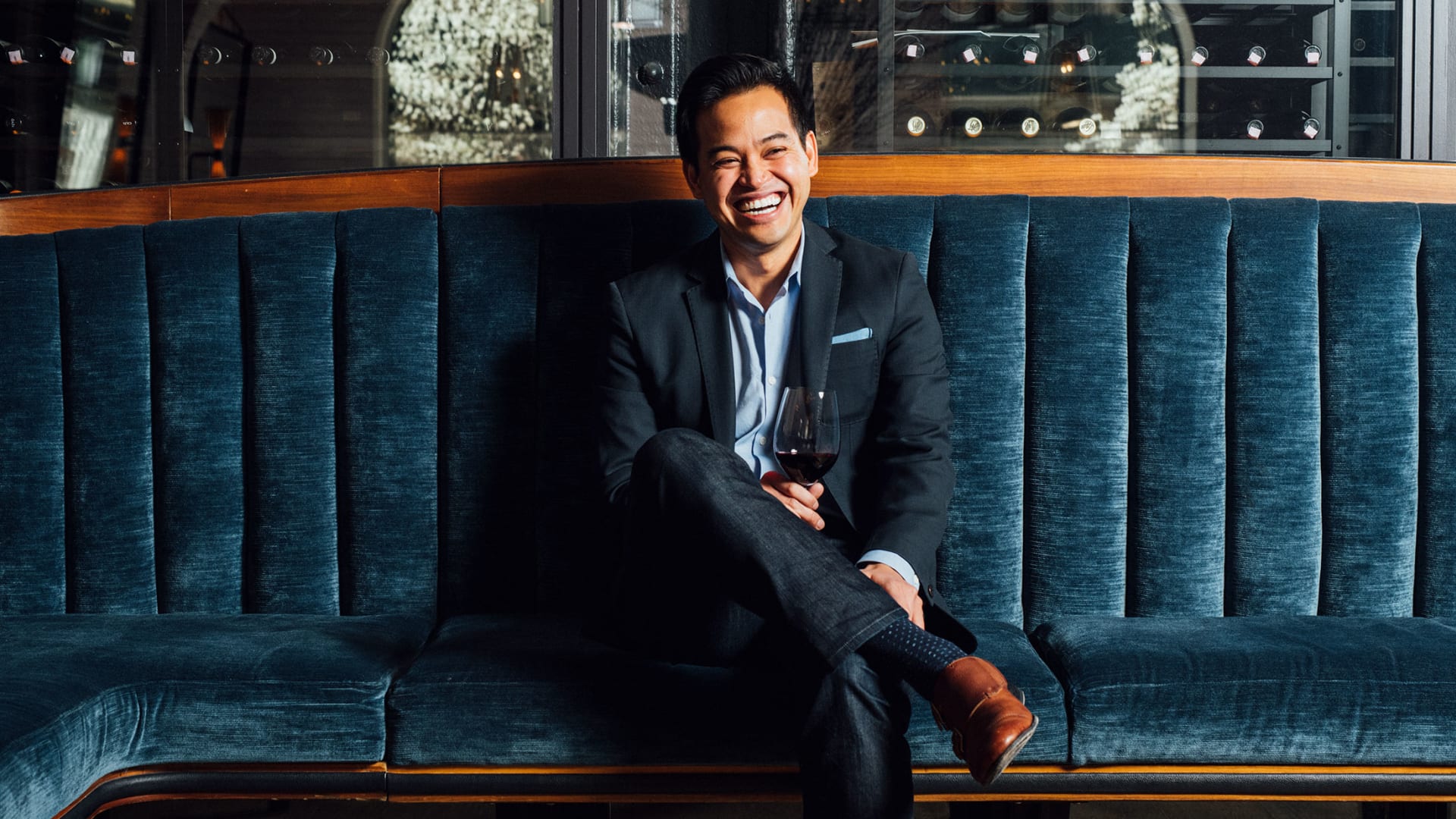 Like a lot of Gen-Yers, Alana Steinberg wanted her next job to be less stressful than her last. The Harvard grad was done with the 80-hour workweeks in consulting. So when, near the end of her interview process with SevenRooms, a hospitality tech startup in New York City, the company offered her two weeks paid leave before she even started, she perked right up. "It made it even easier to accept the job," says Steinberg, who joined as a product marketing manager shortly after the program, Fresh Start, launched in January. "Something that's a big concern for me is having a life and being a person."
Concerns like Steinberg's have resonated with SevenRooms co-founder and chief executive Joel Montaniel, 37, a former investment banker who used to clock 100-hour workweeks. As the company went on a hiring spree in 2021 during its shift from in-office to fully remote work, he saw in Fresh Start a tool to win in the recruiting trenches. By his calculations, long recruiting cycles and employee burnout would cost him more. And business has been booming: Since the onset of the pandemic, Montaniel says, the number of guests booked through the platform has grown 515 percent.
Fresh Start is a way for SevenRooms to prove it is committed to hiring the best and, Montaniel says, "investing in them right out of the gate." But the novel program is only part of the company's paid-time-off overhaul. On top of unlimited PTO, SevenRooms has another program called 7R&R, which requires every employee to take five consecutive days off during the first half of the year and again during the second half. Employees with five or more years of tenure must take twice that amount.
Insisting on consecutive days is a critical shift that chief people officer Paul McCarthy expects to be a game-changer. He'd noticed that, despite unlimited PTO, many employees would take "a day here or there, but never got the full benefit of relaxing." Drawing on feedback about burnout from job candidates and employees, he thinks he figured out the problem. Everyone wants more time, but they need the encouragement--and money--to take it.
Creating a solution that would support employees' well-being, McCarthy says, required asking a simple question: "What can we do to show people that we actually want to listen?" Hear that? In the end, perhaps SevenRooms' greatest accomplishment is building a culture that treats its 200 employees like, well, people.
EXPLORE MORE Best Workplaces COMPANIES
From the May/June 2022 issue of Inc. Magazine