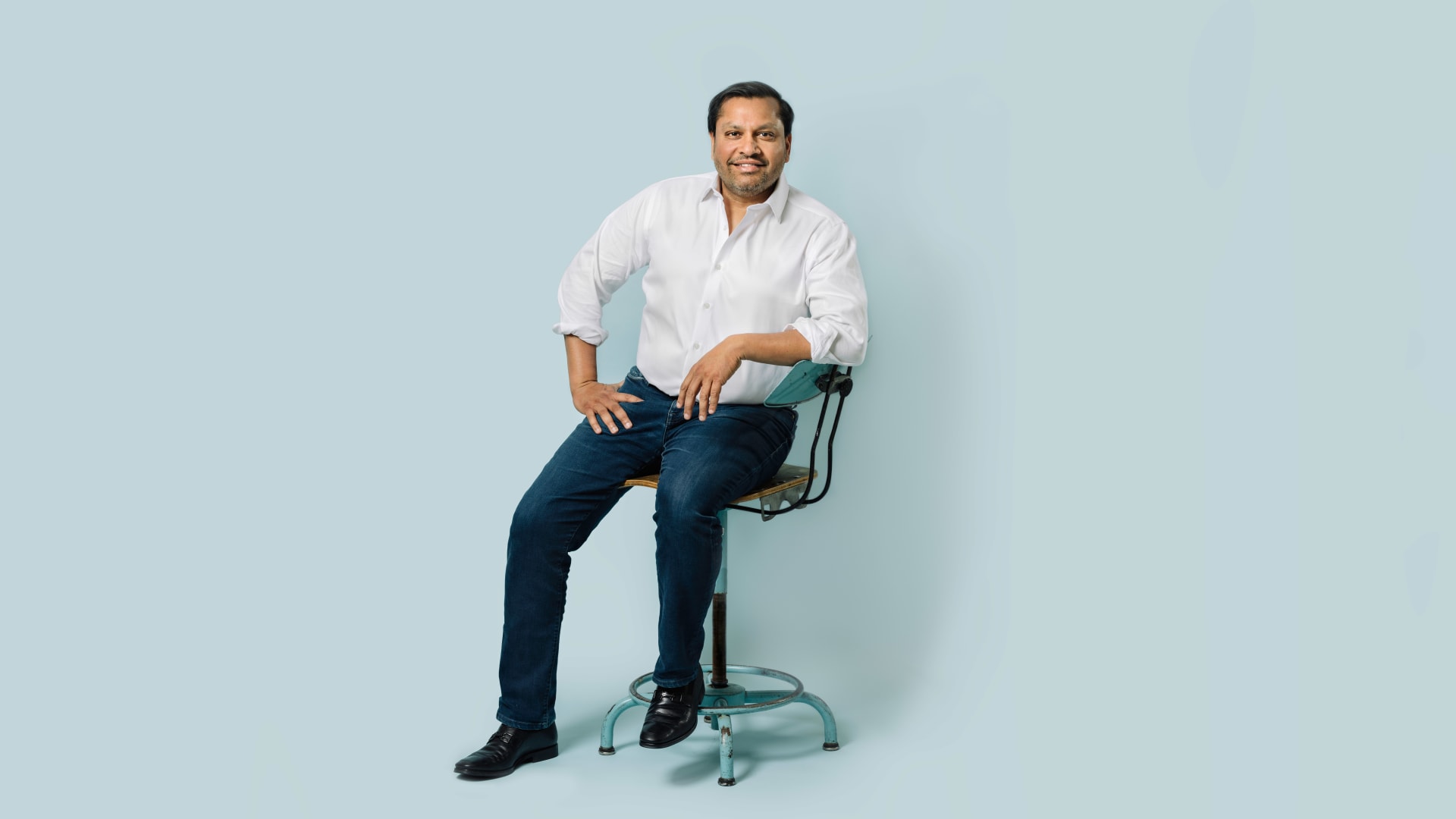 Reggie Aggarwal led Cvent through an IPO, in 2013, as well as a $1.65 billion sale that took the event-software company private three years later. Then, in the middle of the pandemic, the Tysons, Virginia-based firm went public again, this time through a SPAC deal with Dragoneer Growth Opportunities Corp. II. Here's how the 52-year-old founder turned a dire reality for his business into a $5 billion-plus valuation. --as told to kevin j. ryan
In early 2020, 95 percent of our revenue was con­nected to in-person events. The pandemic wasn't something we'd modeled even as the worst case. We had to make massive adjustments quickly. We pivoted to create a virtual product, and went from $32 million in annual revenue related to virtual events in 2019 to $266 million in 2021.
Amid this growth, we decided going public would be the best mechanism to get more capital to invest in the business and continue to grow aggressively.
A SPAC made the most sense for a few reasons. When we did our IPO, we had a two-week road show, during which we met with investors for maybe an hour at a time. For this deal, we did a multimonth road show, several meetings apiece with investors, many of them lasting many hours. Plus, with a SPAC, unlike with an IPO, you're allowed to include your future projections. That was important to us, because we were coming off a year of overall negative growth in which we'd performed the best in the fourth quarter.
We listed on Nasdaq in December 2021. The deal placed our valuation at $5.3 billion. It was a symbolic event for our employees. They had been through a lot. Going public is such a happy moment. The financial community and the public are signaling that you're someone they want to invest in. They're showing you they believe in you.
From the May/June 2022 issue of Inc. Magazine