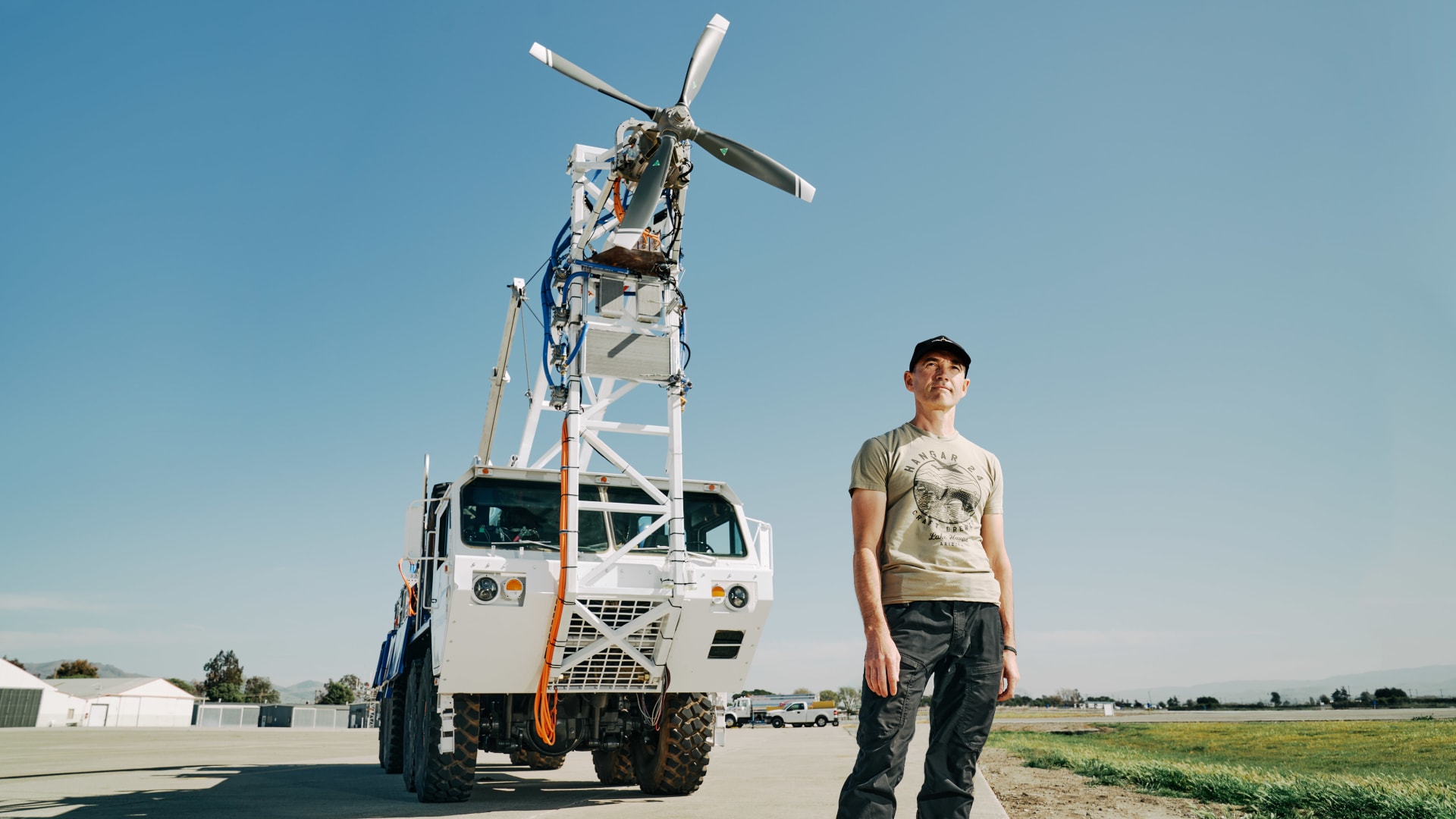 Editor's Note: ZeroAvia is one of seven private companies Inc. identified that are driving development within seven key pathways to net zero--eliminating one ton of greenhouse gases for every ton emitted.
ON SEPTEMBER 24, 2020, a six-seat Piper took off from Cranfield Airport in Great Britain. It flew for eight minutes, topping out at 1,000 feet and 115 mph. It trailed no exhaust, emitting only water, because it was powered by fuel cells running on four and a half pounds of earth's lightest gas. With that flight, ZeroAvia had demonstrated the world's first commercial-scale aircraft powered by hydrogen.
Green grid or no, some of the heaviest users of fossil fuels--like airplanes and ships--can't easily run on electricity. And while aviation accounts for "only" 2 to 3 percent of global CO2 output today, it's slated to contribute 10 times that share by 2050--partly because air travel is booming, but also because burning jet fuel produces nitrogen oxides that trap even more heat than CO2.
ZeroAvia founder and CEO Val Miftakhov sees this as an opportunity as obvious as it is urgent. "For large commercial aircraft, long distance is a requirement," he says. "You have to produce a lot of power. Batteries won't work. Sustainability fuels are either not scalable or too expensive. Pretty quickly, you end up with hydrogen."
Miftakhov, 54, grew up in the former Soviet Union, came to Princeton in 1997 for a physics PhD, and then struck out for Silicon Valley. After stints at McKinsey, Google, and an EV-infrastructure startup--and earning his pilot's license--he launched ZeroAvia in 2017 with the lofty goal of decarbonizing flight. "I wanted to focus on what actually matters," he says, "as opposed to just working on cool tech."
And he had a practical idea: Instead of creating wholly new aircraft, ZeroAvia would retrofit planes with hydrogen-powered fuel cells, replacing their powertrains but leaving the bodies mostly untouched. That would cut design costs, ease regulatory approvals, and--crucially--speed commercialization.
In 2018, Miftakhov and his team began by running test vehicles--at first an El Camino, then light aircraft--on battery-generated electricity to show they could power a plane with something other than jet fuel. Now, they are demonstrating that their setup can generate thrust from pure hydrogen, which produces cleaner energy than any source on--or above--earth. Later this year, Miftakhov plans to fly a 19-seater, a milestone on his timeline of making retrofits available by 2024. A 50-seater, and the chance for real change, is slated for 2026.
Which raises the big question: Can ZeroAvia, now with 120 ­employees, keep packing bigger fuel cells into bigger planes? Major airlines United and Alaska Air must think so. They invested in late 2021, when ZeroAvia raised $35 million in venture capital, bringing its total investor funding to $120 million.
The capital comes none too soon. "An aircraft lasts 30 years," says Miftakhov. "So if you have a 2050 target and subtract 30 years, that's two years ago. You already had to start changing. Basically, we have negative time to act."
From the May/June 2022 issue of Inc. Magazine