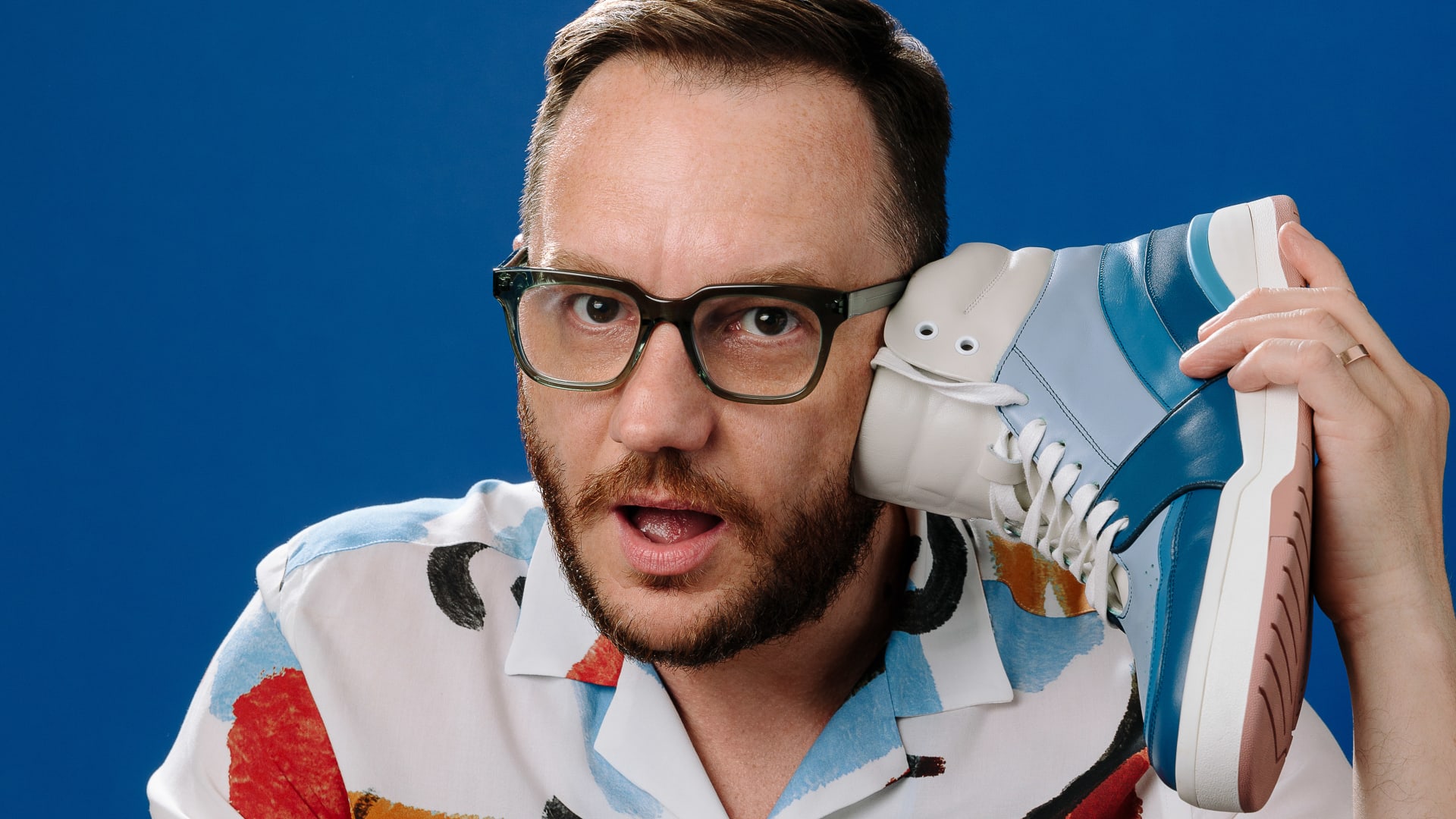 In 2005, Sebastian Malczewski stumbled on a mom-and-pop men's shoe store in the old industrial neighborhood of Greenpoint, Brooklyn. Stunned by the merchandise-- "showstoppers," he says, "with a bolder vibe" that spoke to the lifelong love of fashion instilled in him by his grandmother--he got to talking with the owner, Marc Wilczewski, like him a Polish immigrant. A mentorship of sorts followed. Malczewski worked for Wilczewski for the next 12 years, absorbing all he could about running a small business, from day-to-day operations to finding the best manufacturers in China. In 2018, eager to parlay those skills into an e-commerce business, Malczewski set up in Chicago and founded men's footwear brand Marc Nolan, named for his mentor and his infant son. He was the sole employee.
Malczewski usually lets his gut guide inventory decisions. Before the pandemic hit, he had already eliminated most of his dress shoes in favor of footwear with flexible outsoles, and he doubled down on that bet during lockdown, sensing homebound consumers would want dressy sneakers. But even his intuition couldn't prepare him for the success of the Aiden, a $160 combat boot that Malczewski says drew from the fluid lines of Michael Jordan's Air Jordan 11s. It debuted in September 2020. "The design has enough eye candy to make it interesting, but not overpowering," he says.
The problem was, customers started complaining that laces were breaking and eyelets tended to pop out. Malczewski used the feedback to up the boot's quality, adding memory foam insoles and sturdier laces and eyelets.
As pandemic restrictions began to lift, buzz picked up and Malczewski started having trouble keeping the Aiden in stock--which became impossible after November 2021, when all six members of the R&B group New Edition wore the Aiden during their televised performance at the American Music Awards. Sales of the boot jumped from 614 pairs a month to 1,032, and Malczewski was on the phone with his manufacturers in China every night checking on shipments.
"The performance just added fuel to a fire," he says. The boot accounted for 14 percent of sales in 2021, driving revenue for the nine-person company to $5.1 million. Call it the payoff for designing a showstopper shoe. --Jill Krasny
EXPLORE MORE Inc. 5000 COMPANIES
From the September 2022 issue of Inc. Magazine