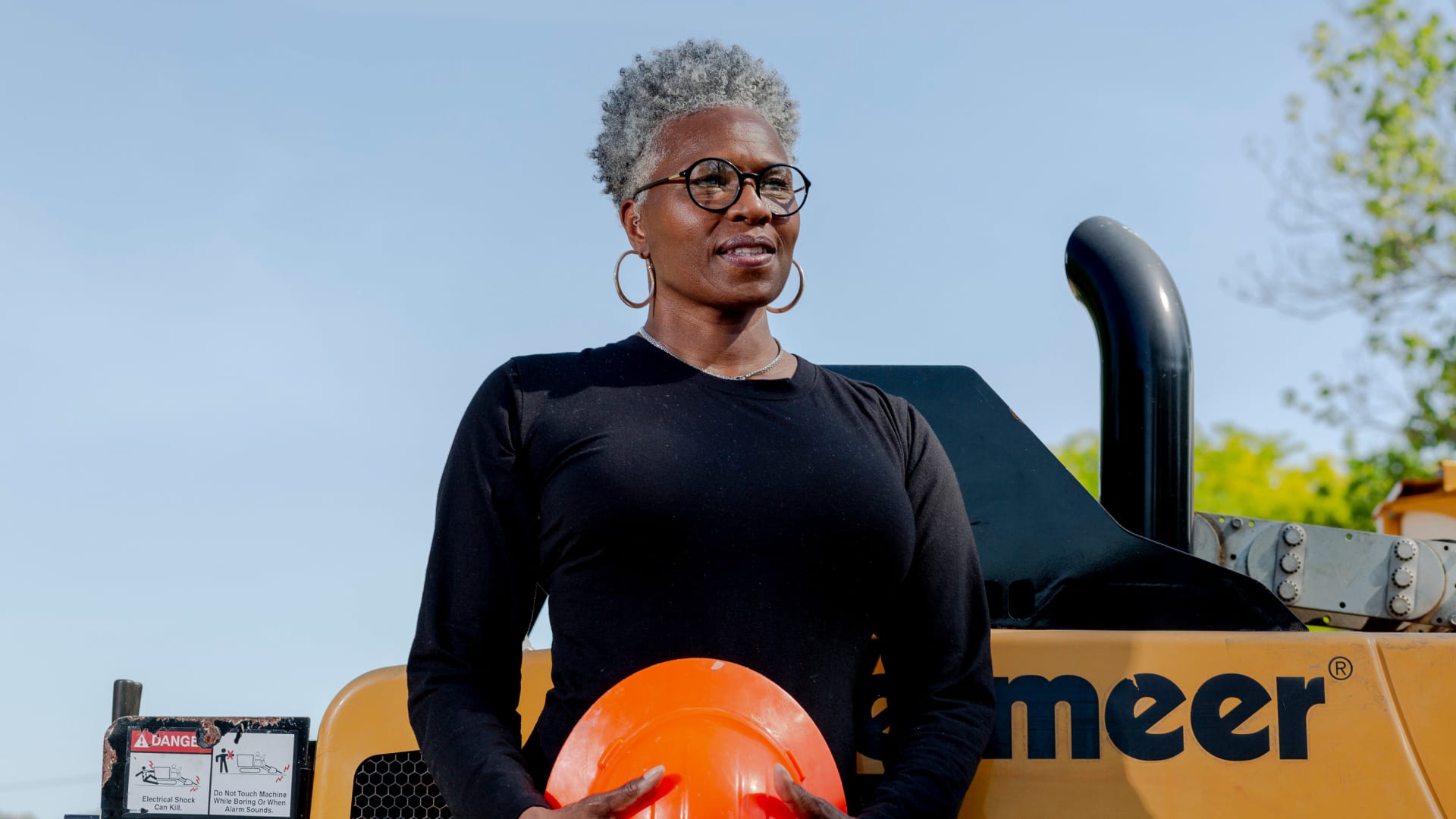 For many years, WT Stevens supplemented his Detroit autoworker income with a small construction business. But there was nothing small about his impact on the people of Flint, Michigan.
When Stevens, a father of eight, died in February 2002, his daughter Rhonda Grayer realized that the "nice, non-confrontational guy" she had known had ­another side. "I was just amazed at his funeral, how many people's lives he'd ­impacted," she says. Many mourners told Grayer that her dad had trained them for free, given them a chance when nobody else would, and in some cases inspired them to start their own businesses. Those stories changed Grayer's life: To carry on her father's legacy, she registered his side business as a corporation, launching WT Stevens Construction in April 2002. By 2019, the company had made the Inc. 5000, at No. 79.
But that success took years of hardship--and a willingness to learn. For 10 years, Grayer kept working in corporate America while building up WT Stevens: "Sometimes you're the one who doesn't get paid," she says. "You pay your vendors and your employees and get what's left over."
So she asked for help. Grayer credits the ­National Small Business Association and the Michigan Department of Transportation's small-business certification program for providing valuable training--and the National Asso­ciation of Black Women in Construction for a network of peers.
Those connections and training prepared Grayer for the biggest opportunity--and challenge--of her career, when in 2016 WT Stevens landed a spot in a pilot program to replace the lead pipes in 50 of Flint's houses. The WT Stevens crew had the excavation experience. But they didn't know how to install new pipes.
Undeterred, Grayer hired a plumber to teach her team to work on municipal water pipes, which helped WT Stevens pass the pilot program and snag $27 million in contracts to replace 5,000 Flint water lines between 2016 and 2019.
The revenue and visibility have since helped WT Stevens win several big contracts in the greater Detroit area. And that's let Grayer honor her father's memory in a major way, by providing training to the Flint community via partnerships and collaborations with a number of institutions, including Mott Community College and Metro Flint YouthBuild: "We've hired people who'd never had a job ­before, who didn't even know what they were going to do with their lives," says Grayer. "And, as a result, they've bought homes and cars--even started businesses."
EXPLORE MORE Inc. 5000 COMPANIES
From the September 2022 issue of Inc. Magazine