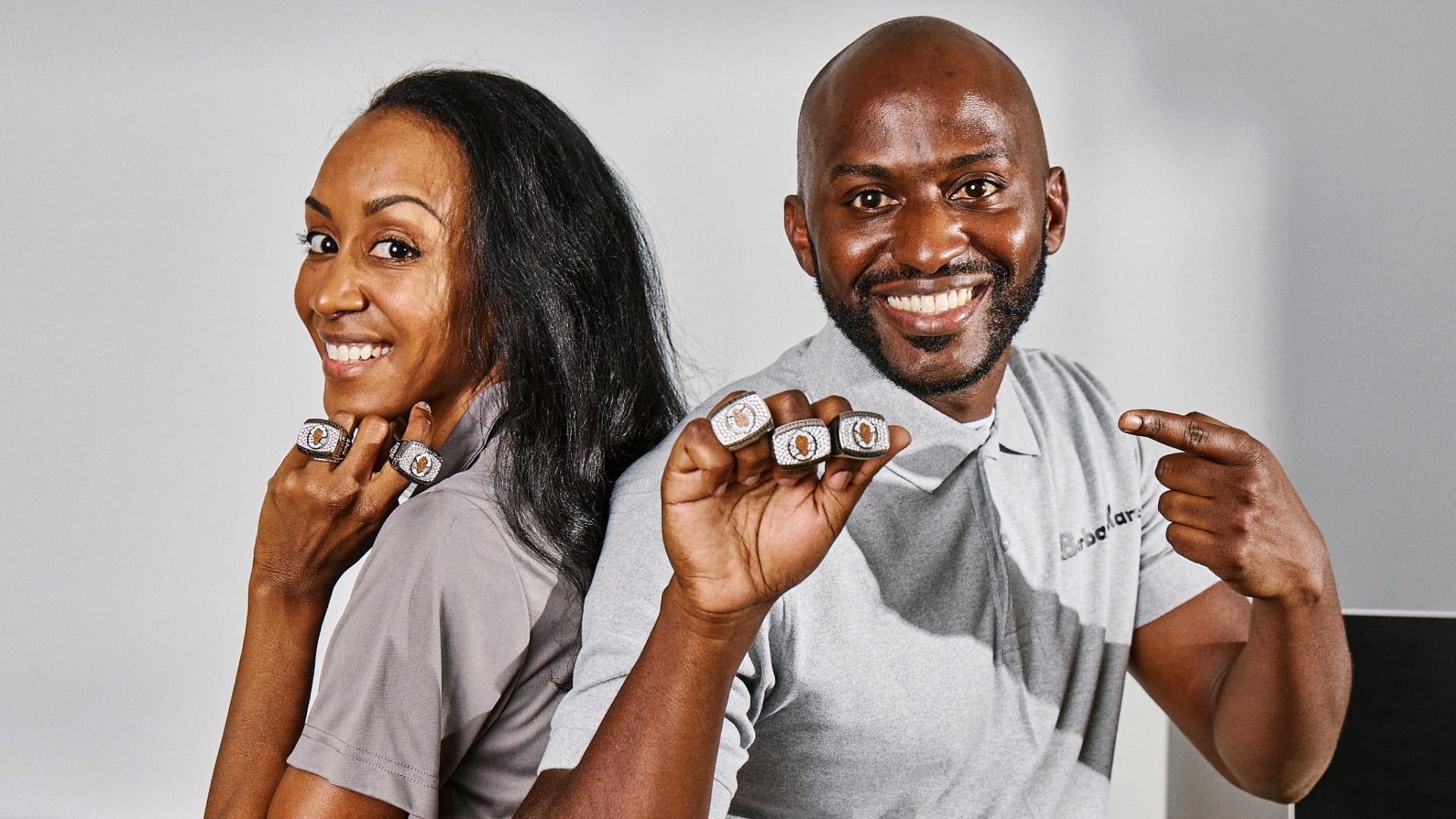 Evalena "Barbara" Flournoy was none too pleased when her youngest sons, identical twins Joshua and Caleb, dropped out of college in 2007 to start their own company. But she supported their dreams, allowing them to move back home until they found success in the $126 billion home health care market with their company, Primecare. Then, the twins parted ways, and Joshua founded his own home care business, BarbaraKares, named after his mom. Today, the Milledgeville, Georgia, company provides home health care services to elderly and disabled customers across the state. But first, Joshua, 36, had to navigate the industry's growing labor shortages. --As told to Rebecca Deczynski
On the way home from college after our junior year at South Carolina State, Caleb and I passed a beat-up vehi­cle with a sticker that read, "College of Charleston Alumni." I told him, "If we continue with college, we will be driving that car." We had to find our own way to success. That summer, we interned at a home care company and decided to start our own business in that market. We called it Primecare. It took us about seven years to make $2 million in revenue.
Caleb was originally the CEO, and eventually he brought our oldest brother, Faris, onto the team. Faris suggested a change in management and hired a friend to come on as CEO, while Caleb shifted to operations, and I stayed in my role as head of marketing. The new CEO and I just didn't click, so I said that I wanted out. I sold my 40 percent interest in the business, and with about $2,000 that I'd set aside, I started BarbaraKares in 2017.
I had just gotten married and had a baby on the way. I distinctly remember telling my mom my plan, and she said, "You have a family now. Are you sure you want to start over?" I told her I did. Today, she's one of my advisers--and my biggest inspiration. She raised me and my five siblings as a single parent and instilled in me the value of hard work.
At first, there was some drama. My brothers said I didn't have the right skills to be a good CEO, but that only motivated me. I started the business in a rental property that I owned and drove around in my car to meet potential clients. The startup cost was just $1,500, mostly for state licensing fees. The rest was all about building relationships.
By then, I had a good understanding of the home care business in Georgia. The average wage for caregivers was $8 an hour, so I started at $10 an hour to disrupt things and set a new standard. Even before Covid, there had been a growing shortage of nurses, so a greater monetary incentive helped me staff up. I built the name through Facebook advertising, but I also had contacts with hospitals and doctors' offices from my time at Prime­care, so I went and reintroduced myself. I'd tell them, "It's a long story, and you probably know my brothers well--but if you could send some business to me and some business to them, that would be great."
Diversifying our services helped my company succeed during Covid. In addition to offering home health care services through nurses we hired directly, we started offering a new service through the state's Medicaid-funded Structured Family Caregiving program. Basically, it allows family members to get paid to take care of elderly or disabled relatives, but they're required to work with a certified provider, like BarbaraKares. We get paid through Medicaid to provide training and guidance. Right now, about half of our business is through that program.
For a while, I teased my brothers about how quickly I was able to build my business, since they didn't think I could do it. I have an office almost right beside theirs, so we see one another all the time. It's kind of like how you can have both McDonald's and Chick-fil-A. I think competition can be a good thing. Although we bumped heads for a bit, my brothers and I are supportive of one another. We've learned how to communicate, and we're proud of one another's success.
The home care industry can definitely do with more businesses like ours that aim to help families care for their loved ones. I've even launched a consulting business, Underdog Home Care, to help other home care agencies grow their businesses as quickly as I've grown BarbaraKares. This year, we're on track to hit between $3.4 million and $3.8 million in revenue. Navigating this industry hasn't been easy, and I've been fortunate to touch a lot of people's lives through this work. Now I want to help others do what I've done.
EXPLORE MORE Inc. 5000 COMPANIES
From the September 2022 issue of Inc. Magazine