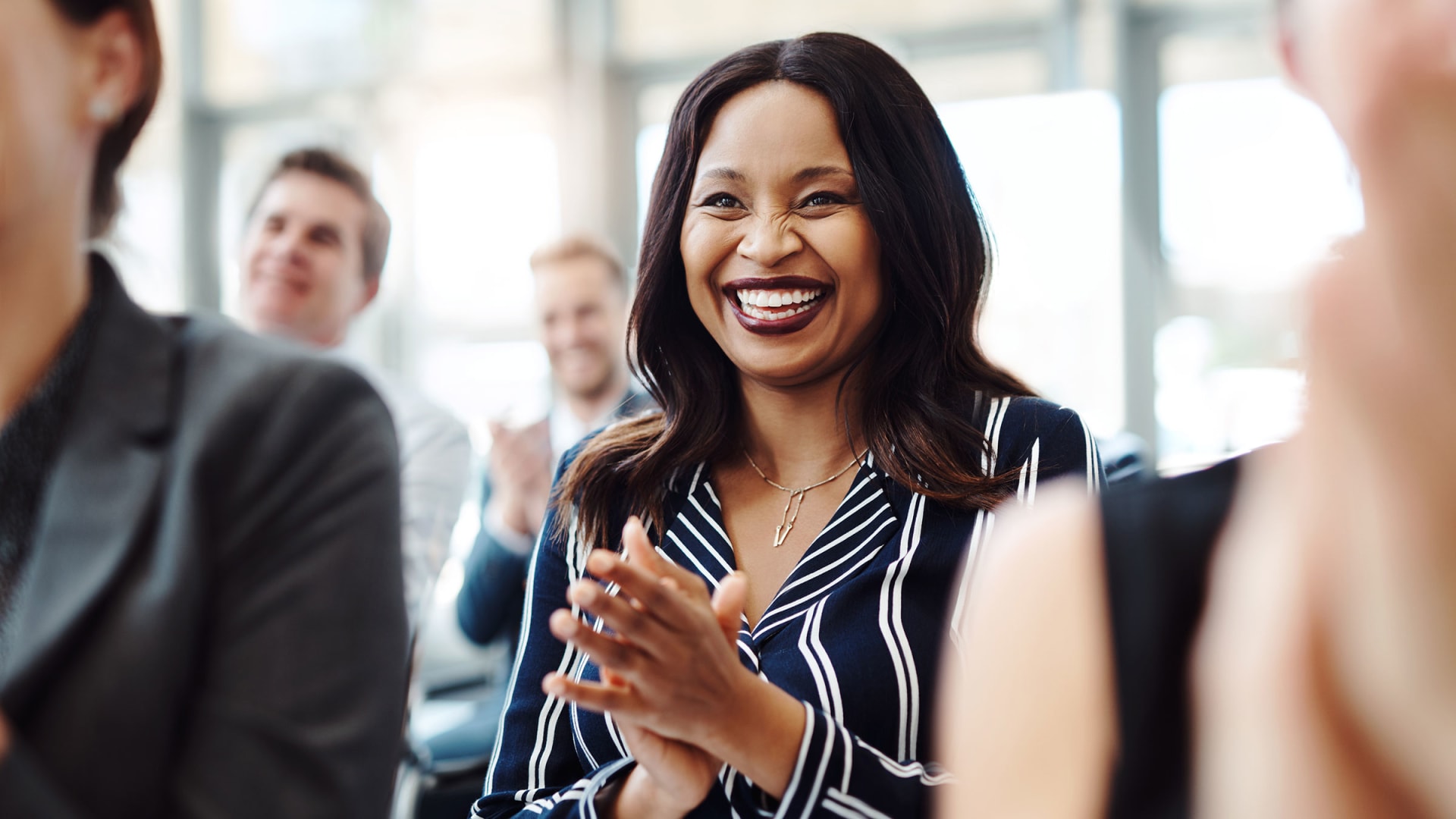 We all show up on the first day of work eager to start a brand new role with fresh and exciting opportunities. When entering a new chapter in your career, the last thing on your mind is dreading work and becoming unmotivated. But this mindset can eventually change -- even for the top performers and managers on your team.
Why does this happen? A likely cause of a decline in staff motivation is the quality of your leadership team. Whether it's mismanagement or simply a lack of training, you may be driving your best talent into the arms of competing companies without solid leadership.
A good leader should make a positive difference in your company culture by inspiring and motivating your team -- helping each employee to reach their full potential and progress in their career. With leadership development so heavily linked to employee engagement and retention, it may be time to consider taking a closer look at your current leadership development plan and updating strategies and practices to fit the changing times.
Ready to get started? Here are three practices to consider adding to your leadership development program.
1. Identify your leaders -- but, keep an open mind.
The best-case scenario for any company is to have all your employees eventually take on a leadership role -- to groom and prepare every individual to rise up in the organization and take on management opportunities.
You likely already have a vision of the type of new leader you want on your team, or perhaps even a specific person in mind for the program. While that gut-feeling is a great start, keep an open mind and be mindful to conduct meetings with all potential candidates for your leadership development program.
After all, you never truly know someone's career goals until you ask. Plus, you never know who might surprise you! And because life plans and goals can (and do) change often, be sure to offer quarterly check-ins to ensure everyone is happy with their development and progress.
2. Diversify and customize your program elements.
When asked the common interview question "what makes a great leader," you will often hear a dozen different anecdotes of leaders with different personalities, strengths, and tactics. In short, no two effective leaders are the same; therefore, we should not train them as such.
Keep things exciting and maintain a sense of personalized support by diversifying your program elements. For example, one employee might benefit from job shadowing for a boundaryless learning experience, while another might benefit from 360 reviews and self assessments. Whenever possible, utilize common tactics like the Myers-Briggs personality test to better understand the candidates and determine which strategies would be most valuable.
3. Mentor, not manage.
When creating your leadership development program, you should aim to become a mentor to prospective new leaders -- not just another manager.
What does that mean exactly? A mentor provides advice and counseling, but does not provide project management or deadlines. On the other hand, a manager is in charge of keeping everyone on track to meet goals, objectives, and project deadlines.
The purpose of this program is to give leaders in training an increased awareness of their current leadership strengths and to highlight areas for improvement. From how to bring out the best in their team to fostering inclusivity and purpose, the goal is to inspire a new generation of leaders who can eventually take on open positions of leadership.
Consider having an open-door policy or host weekly office hours where you allow participants to schedule one-on-one sessions and talk through where they can develop and what support or guidance you can offer.
Jul 20, 2022