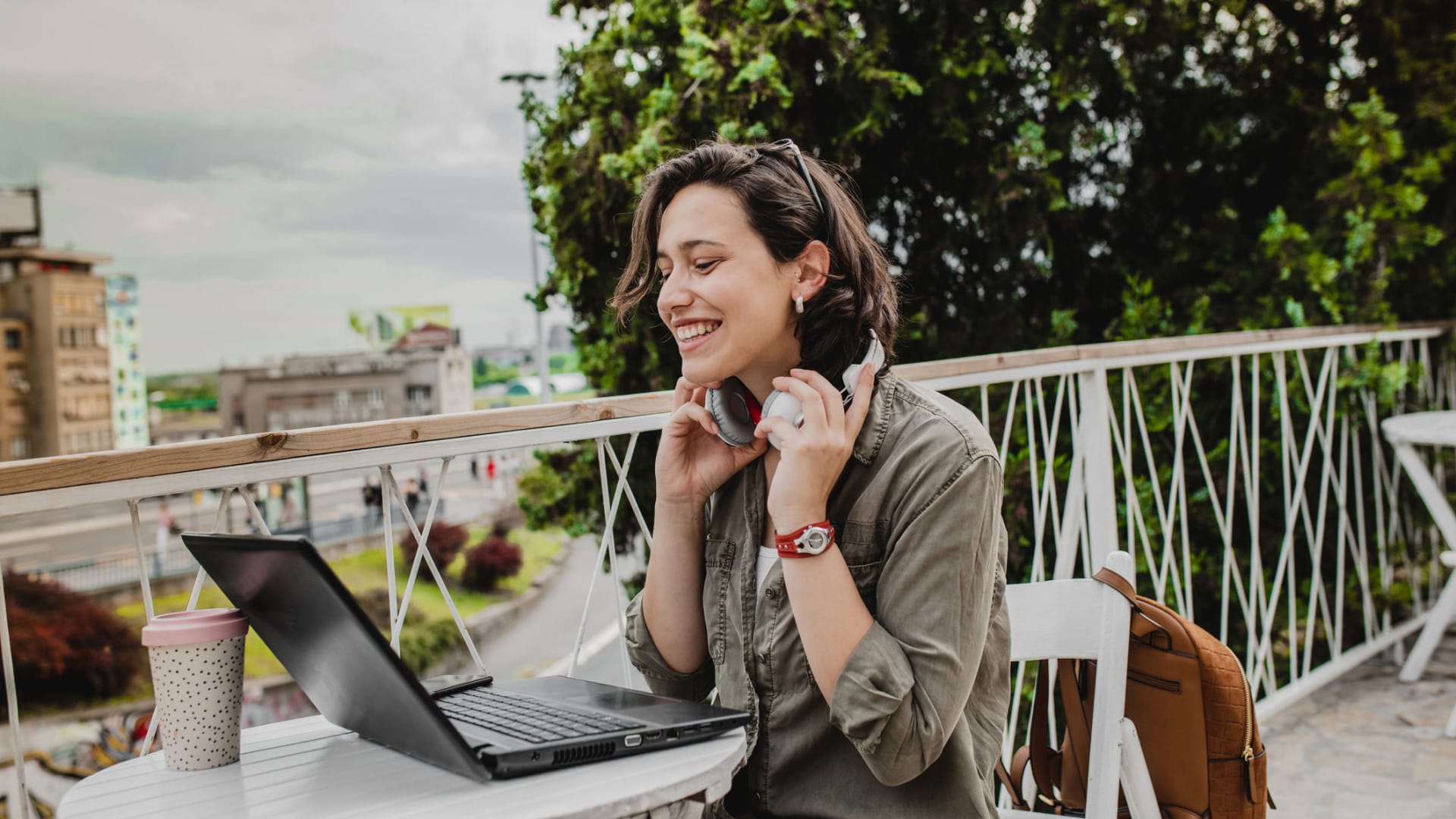 As companies across sectors navigate what their work environment looks like post pandemic, many teams are fully embracing a hybrid work model.
The reasons for this are plentiful. Many offices are navigating mixed responses when it comes to where their employees want to work. While some employees are set in their work-from-home ways, others are eager to return to the office for a sense of camaraderie. Enter the great compromise (one which is quickly becoming a standout benefit for competitive roles) -- a hybrid environment where employees work remotely part-time and come into the office a few days a month.
Suppose you're hiring for a new hybrid role. In that case, it's important to remember that you'll be screening a diverse mix of candidates, some of which are familiar with working independently and some which might be entirely new to the idea of in-office work. To hire for success, consider asking the following questions.
1. What makes you want to work in a hybrid work environment?
For applicants who have never worked from home before, determining the motives behind why someone would want to work in a hybrid setting can give you insight into their goals, priorities and work style.
The key to this question is to better explain responsibilities for this role and prioritization of day-to-day duties. Answers to this question may reveal personal responsibilities and unique needs that the candidate must juggle during work hours -- including childcare, pet care or household chores. Be prepared to speak on your company's stance on flexible hours and creating a healthy work-life balance.
2. If you have worked in a remote or hybrid role before, what were the challenges you faced and how did you overcome them?
New role, new challenges. No matter their past job experience, it's crucial to determine what a candidate considers challenging about working remotely so you, as a hiring manager, can decide whether they seem like a good fit for long term success.
For example, do they find a lack of personal connections and team bonding a struggle with remote work? If your company has active policies in place to mitigate this, then it may not be an issue. However, if your company thrives on independent work and does not often have hands-on team meetings, then this may not be the culture fit they are looking for.
Ultimately, there is no right answer here, but depending on your company's team culture and structure, it's important to make sure there's a good fit!
3. What's your ideal schedule in a hybrid role -- how often would you like to work at home and be in the office?
This is probably one of the most important questions to ask in the interview process. The answer to this question will allow you to envision how a candidate would fit in your hybrid team and if you can offer the preference or flexibility they want or need.
Keep an open mind and remember that there are no wrong answers. The goal here is to gather information about setting in-office times and dates. Of course, a flexible candidate is always a bonus!
4. How essential is teamwork and collaboration to you, and how do you expect to make this work while working remotely?
While working from home has its obvious benefits, it also comes with several setbacks when it comes to collaboration, team bonding and overall workplace happiness.
For example, remote work often means relying on technology to communicate with colleagues. Therefore, the ideal candidate should be someone who can quickly adapt to various forms of communication and come up with creative solutions for how best to address employees who may have different communication preferences.
5. How comfortable are you with learning new technology?
For those who have never worked remotely, it may come as a huge shock to most candidates how important it is to be tech-savvy and familiar with platforms such as Zoom, the Google Suite and Microsoft Teams).
With more and more industries being heavily reliant on apps and new tools, it's crucial to listen out for hints of a high comfort level with technology or willingness to learn about new tools to connect with colleagues.
May 13, 2022