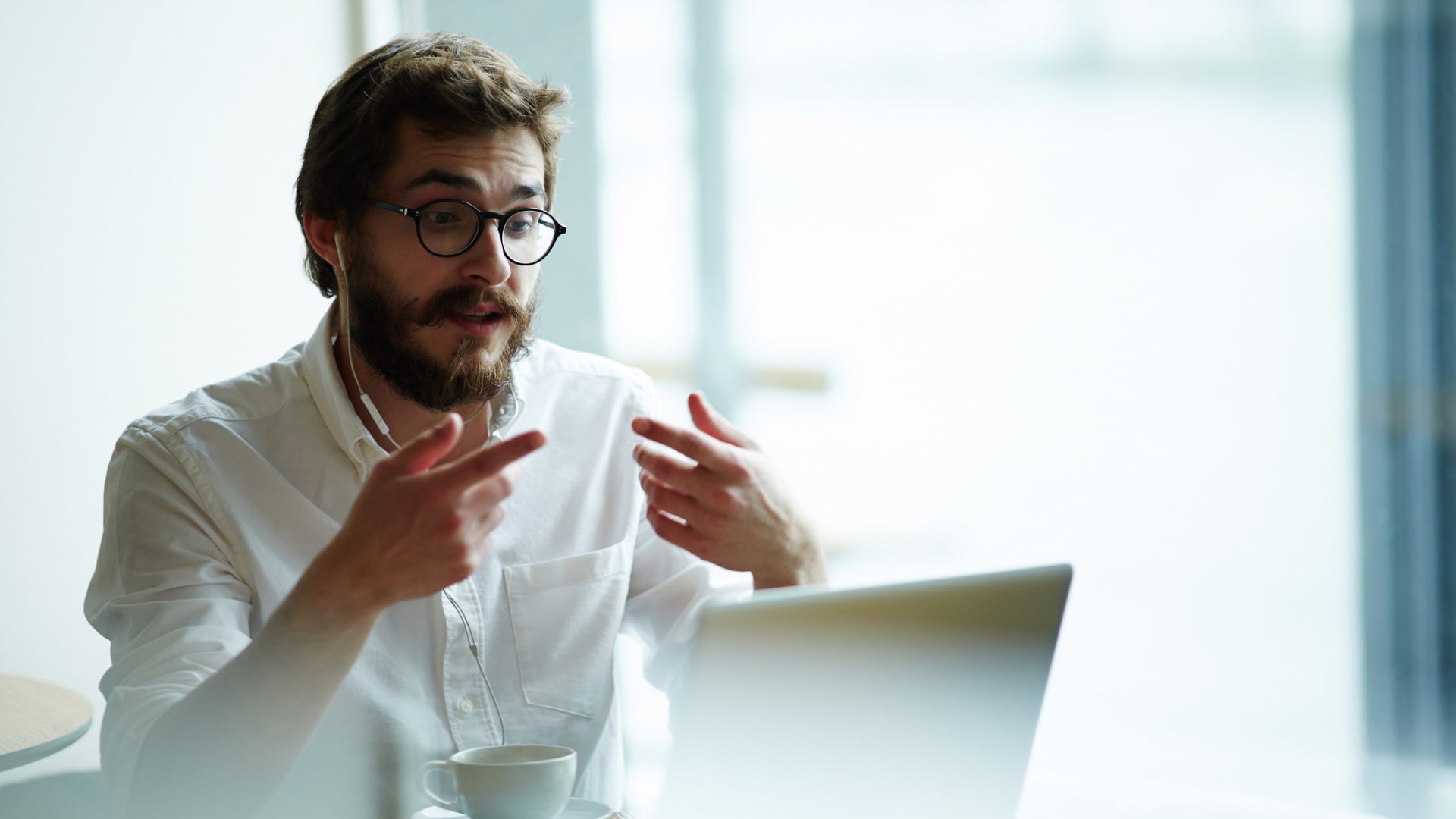 If 2020 was the year for unprecedented change, 2021 is the year of adapting. A little over a year and a half since the announcement of the worldwide Covid-19 pandemic, many companies are now offering a flexible work model that allows employees to work both on-site and remotely for a portion of their workweek. Other standard hybrid work models allow employees the option of either working full-time remote or full-time on-site.
Whatever option an employee chooses, this newly popularized and attractive work model has set new standards for candidate requirements and has dramatically changed the way we hire.
For hiring managers everywhere, this means one thing: Virtual interviews are here to stay. According to an HR Research Institute survey taken in 2020, 44 percent of talent acquisition professionals and recruiters favored some sort of video interviewing.
Yet there are significant retention issues that have arisen with this new trend. While many HR professionals associate virtual interviews with having a larger and more diverse pool of candidates, we often ignore how this speedier process (combined with the nature of a hybrid work environment) can sometimes result in a high turnover.
So how should we improve employee retention with remote hiring? Follow along for the best five practical tips.
1. Define What You're Looking For
Before uploading your job posting on LinkedIn or Indeed, the first step in finding a great hire is to come up with a job analysis that narrows down information about the duties, responsibilities, necessary skills, outcomes, and work environment of a particular job.
The information from the job analysis is crucial to developing the job description that will then attract the right employee.
2. Determine Employee Needs
According to a study conducted by Mercer, a third of all employees plan on quitting their job in 12 months. Emotional factors often influence other reasons before that.
As we often look at how a candidate can best sell themselves, we sometimes forget that we also have to promote the role and company to achieve long-term goals successfully. When interviewing the candidate, determine their reasons for leaving their current job (or leaving their most recent job) and what they're looking for in a new career path.
Then it's time to really sell the company to the prospective hire. Make it a priority to highlight what makes the brand different from the rest. While being transparent about the role they're interviewing for, spotlight the key factors that will motivate them to stay for the long haul. Talk about work-life balance, work incentives, company values, and opportunities for growth and leadership.
3. Host Peer Evaluation and Connect Current Employees
With remote team members instantly connected via video conferencing with a push of a button, it's now more important than ever to have a diverse set of team members join in on your virtual interviews.
Not only is it great to have extra critical eyes for cross-examination when it comes down to narrowing down top candidates, but peer evaluations naturally shine a light on the company's intention to reinforce company culture, which can ultimately benefit your current employees and the person you're interviewing. This part of on boarding is to sell the ideas of why your company and team is worth devoting time to.
The initial interaction between the candidate and their potential peers can open conversations about past and current work experiences within the company, team values, and work-life balance.
4. Hold a Trial Run
At any part of the interview process, offer some sort of trial run or assignment to measure their skill levels and to better determine how well they'll do in the role. If the role is for a copywriter position, have them do some editing tests. If you're offering a web design position, have the candidate do a design project related to the services your company typically provides.
After reviewing their submission, you'll have a clearer picture of whether they are capable of the tasks at hand and compare it to other applications.
5. Provide Feedback
and Answer the Question of, 'Why Them?'
With the assumption that you will be interviewing a mix of candidates that offer traditional skills and experiences within the same industry, and new talents and ideas from other backgrounds, make sure to provide any feedback and share why you and your team made the decision to hire whichever candidate you ultimately chose.
Doing so will excite the candidate and set the tone for the remainder of the on boarding process, while also allowing you to reinforce the requirements and roles of the job in question. Lastly, this opens up any conversation about start date, benefits, and any questions the candidate may have.
Sep 8, 2021