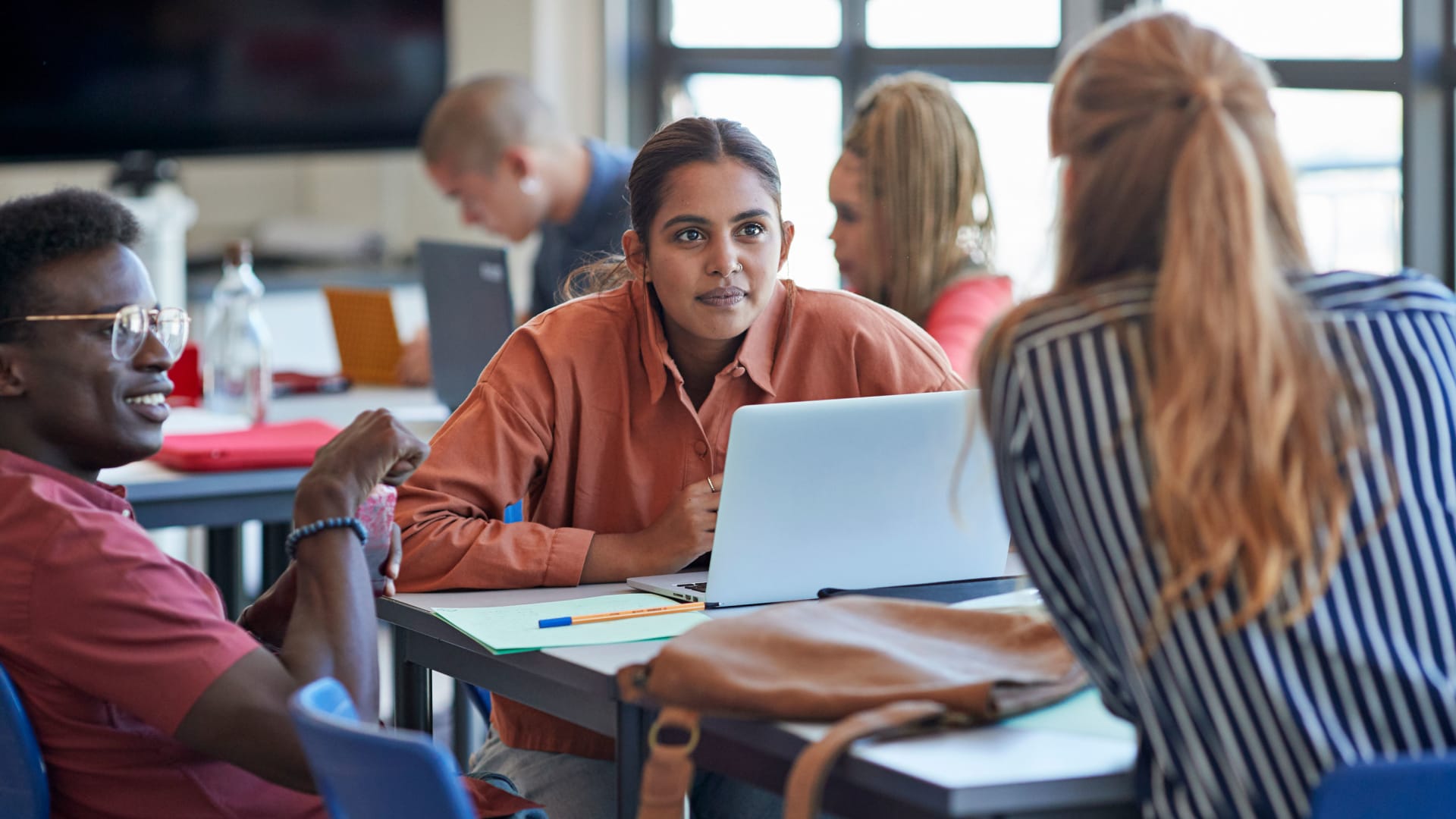 Is your company hiring for an entry-level role? Recruiting and hiring employees fresh out of post-secondary education with little to no work experience can already feel like a gamble; add major generational differences to the mix, and your recruitment team may have to nix their time-tested playbook altogether.
According to market researchers at McCrindle, Gen-Z (those born between 1997 and 2012) is expected to make up 27 per cent of the workforce by 2025.
How can you attract fresh talent? A tailored approach is required. Here are five strategies to attract Gen-Z talent during your hiring process.
Think Digital
Gen-Zers have grown up online and are generally very familiar with using technology and social media. To get their attention for job openings, meet them where they are.
Consider sharing work opportunities through social content, both organically and through paid content. You can even invite applicants to apply directly through DMs (direct messages) or share links directly to online application forms.
Offering the option for a video format cover letter also lets you "meet" your applicants before the interview process.
Continue to think digital in the job opening itself. Share how your company uses technology for a contemporary workplace. Digital internal communication platforms (such as Slack) and automation tools (such as Later) show applicants your organization remains current, while also allowing you to filter applicants for familiarity and experience with various programs.
Be Flexible
Gen-Z matured in tumultuous times, and they value an organization that's flexible, adaptable, and responsive.
What does this mean for how hiring managers can attract these candidates during the hiring process? Consider offering flexible and digital-friendly working conditions. Depending on the constraints of the role, a fully remote, hybrid, or condensed workweek may appeal to applicants.
Another option could be offering new hires the option to choose their weekly work hours, as long as the tasks are fulfilled.
Flexibility may also look like offering contract work, rather than full-time employment. Balancing multiple "side hustles" or part-time roles is becoming increasingly common, so a contract-based opportunity may attract industrious Gen-Z go-getters.
Prioritize Well-Being
Gen-Z values mental and physical well-being (including burnout prevention) and expects their employer to have support systems in place.
In your job postings, communicate the benefits and initiatives that your organization offers to support well-being and comfort in the workplace. Whether your company offers medical and dental coverage, extensive vacation, retirement offers, or other perks (such as commuter benefits, free meals and snacks, gym memberships, etc.), make sure to include these details in the job description and reiterate them in the interview process.
As well, communicate how your company ensures a healthy work-life balance and handles boundaries around workload.
Show Your Values
If your business is pursuing sustainability or a social cause, make sure this is clearly communicated on the job post, in social media content, or on any marketing materials applicants may encounter.
More than ever, today's applicants (and especially Gen-Z ones) are looking for meaningful work, organizations with an important purpose, and those that have additional corporate social responsibility efforts.
Another way to communicate your company's values is to express DEI (diversity, equity, and inclusivity) programs. Whether this means intentional hiring opportunities or supportive programs, make sure to include how your company strives for a safe and comfortable work environment.
Value Education and Development
When attracting entry-level applicants, make sure to show how your organization can support skill development and long-term career success. This can include posting opportunities on post-secondary job and co-op boards, so you're reaching students and recent graduates directly.
Additionally, include mentorship initiatives and skill-training programs in the job description posting to prove how your company invests in employees. Finally, consider describing how your entry-level roles start a career path within your organization for future opportunities.
Jun 9, 2022