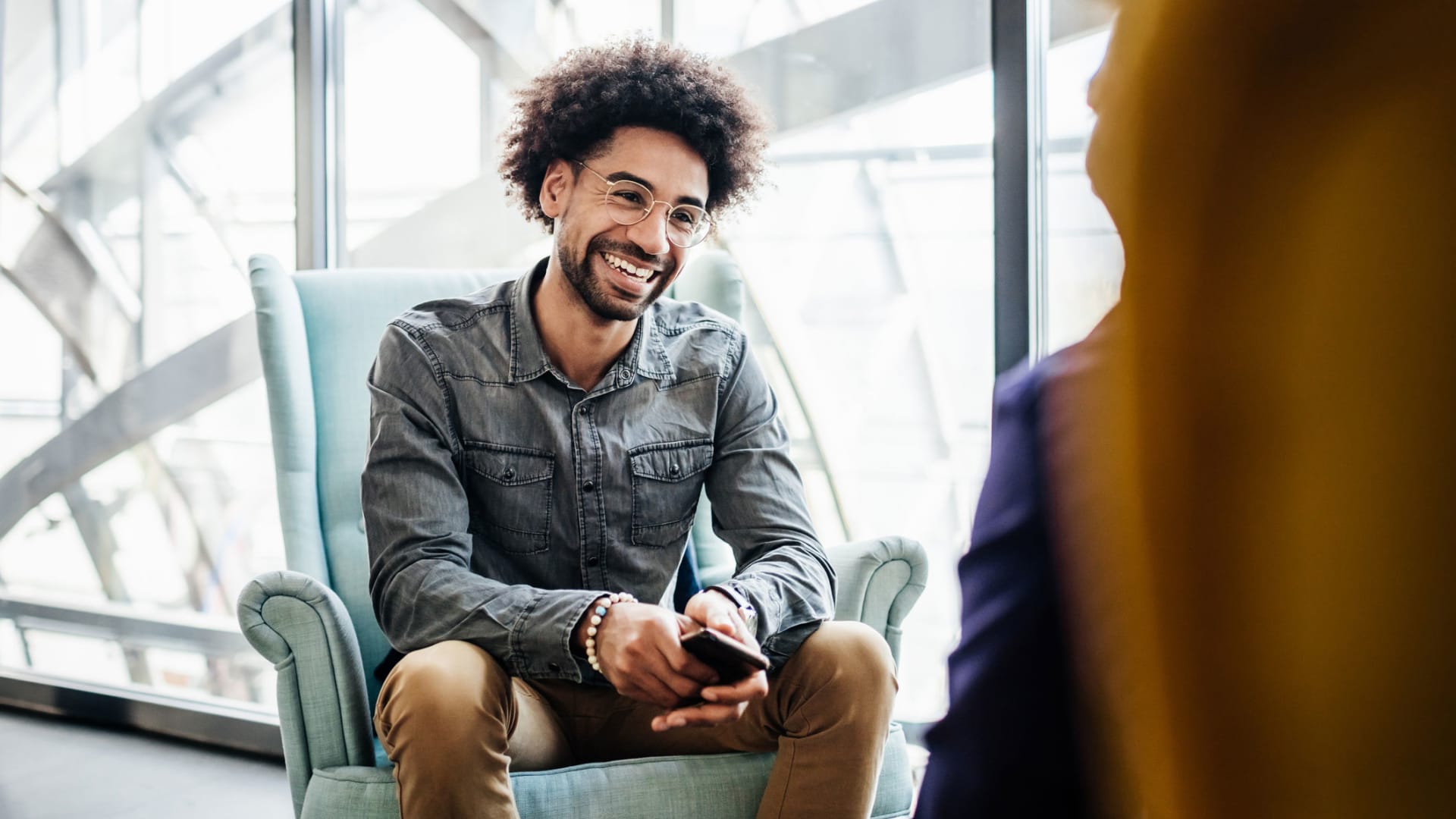 While many industries are struggling to find great candidates during this talent shortage, it's imperative that hiring managers don't settle for what's available over finding a really good fit for their team.
Once you get to the interview stage, there are a few key things a candidate should be doing to impress your hiring manager. Sure, submitting a killer résumé, displaying great communication skills, and having that je ne sais quoi factor are all great indicators of a successful interview. However, there may be one component that is most telling of all -- that is, the end-of-interview questions.
Often thought of as the last chance for interviewees to leave a lasting impression, this is your chance to put the onus back onto your candidate to investigate whether this would be a good partnership. This is your opportunity to get a glimpse into what they are actually curious about in the role, the interview process, and the company.
I have worked in recruitment for decades. Here are five questions candidates ask that jump their résumé to the top of my pile.
1. "What have past employees done to succeed in this position?"
If you are looking for high achievers to join your team, pay attention to this question. By posing this during the early interview process, a candidate sets themself apart from the competition by letting the recruiter know that they have every intention to succeed in the role and become a valuable asset to the team.
They are looking for examples of success as a model to follow once they get into the role. This is a great indicator of initiative and drive.
2. "How do you evaluate success in this role?"
Similar to the above question, this is indicative of a candidate who is looking for clarity on how they can impress their superiors from the start, and is seeking a role with clear goals and communicative leaders.
By posing this question right off the bat, the interviewee is demonstrating that they are goal-oriented and are seeking a road map for how they can thrive at the company.
3. "How do you see the company growing over the next few years?"
Looking to the future and envisioning how you can help make a company succeed in the long haul is always going to be attractive to hiring managers. A candidate who asks this question is putting an earworm into a recruiter's head that they are looking for a long-term position and are not planning on adding to your company's turnover.
This question points to a candidate who is seeking out how they can be beneficial to the company as it grows and evolves. It also indicates that they are looking to see how this new role can mature within the next few years and how they can develop their position to help achieve the company's macro goals.
4. "I read about your CEO in Inc. magazine. Can you tell me more about this?"
When a candidate comes into an interview having done the appropriate research into the company they are applying for, it shows immediately. This question highlights the fact that a candidate has done their homework by thoroughly looking into news about the company and its leadership team.
It also shows that they are genuinely interested in this field of work, as well as the company they are applying for. Want to take it one step further? Ask the candidate questions about your competitors in the news to really probe their interest in the industry.
5. "What's one of the most interesting projects or opportunities that you've worked on?"
When given the opportunity, most candidates will ask what a typical day in this role will look like. While this question is beneficial for perspective about day-to-day operations, it misses something important -- namely, the excitement that comes from those career-defining projects that make the company so attractive to new hires.
This question is great because it can lead to a lively discussion about passion projects and can get a candidate fired up about joining the company. Sure, understanding the daily tasks and duties in the role is important, and I wouldn't mark down a candidate for inquiring about them; but candidates who follow this up by asking about exciting, larger-picture projects are more likely to make a splash during the interview process.
Mar 14, 2022